This post may contain affiliate links. Please see my full disclosure policy for details.
Quick Easy Sandwich Recipes : Need help spicing up your boring sandwiches? I've rounded up my all-time favorites and they are fabulous! Here are 7 most delicious ways to serve a sandwich your family and friends will love. Easy Recipes for Busy Mamas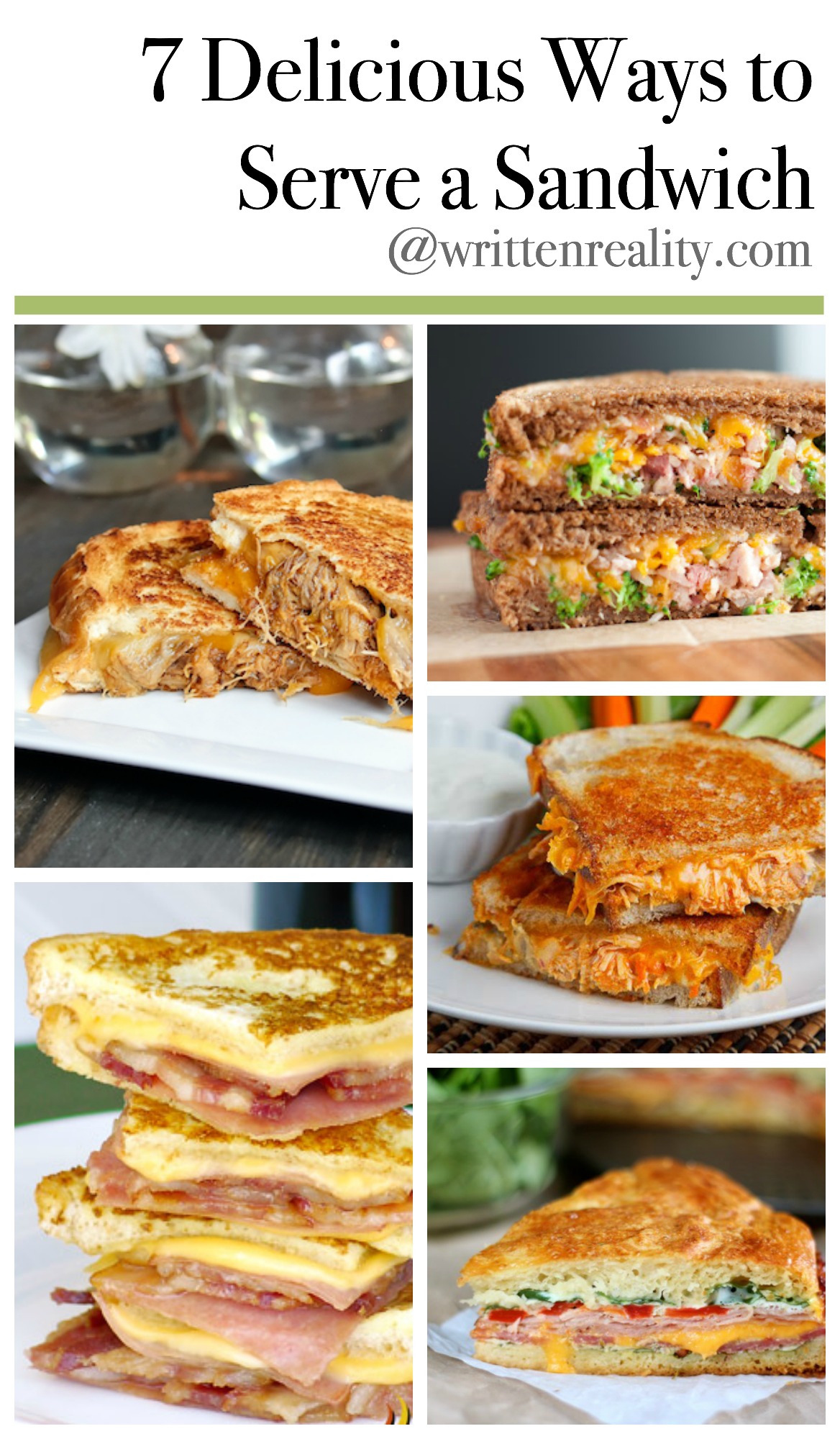 This past week I was surfing the web trying to find a new way to serve a sandwich. Don't misunderstand me. We love any old kind of sandwich at the Smith House. And the boys like nothing better than to grab a couple of slices of bread, the mayo, and whatever deli meat we have on hand, to make a quick sandwich for lunch.
Add one of our Quick & Easy Pasta Meals as a side to these quick easy sandwich recipes!
But this time, I craved something a little different. And, boy, I must say I discovered a few tasty ideas that take the sandwich making business to a whole new place. You have got to try a couple of these–seriously. Check out these quick easy sandwich recipes that are fabulously delicious!
Quick Easy Sandwich Recipes
Filled with steamed broccoli, ham, and a couple of cheeses, this healthier way to make a grilled cheese sandwich is made with a whole wheat bread. Who knew a healthier version could taste so awesome!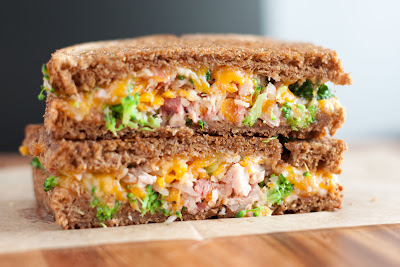 When I think of simple sandwich recipes, I immediately think of grilled cheese. However, this grilled cheese sandwich reaches gourmet level. It's loaded with spicy pork and flooded with cheese.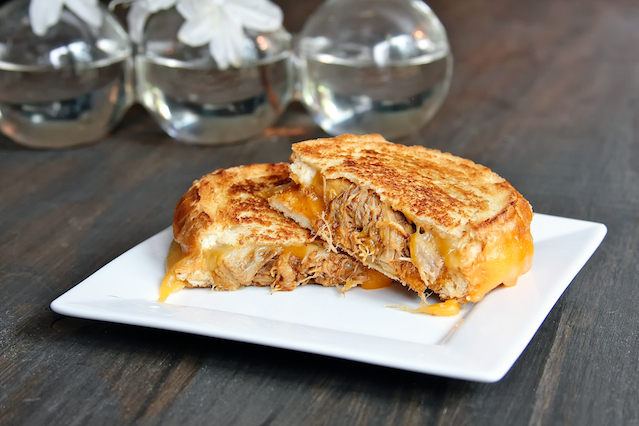 A grilled sandwich that's loaded with extra meat and gooey cheese? Yes, please.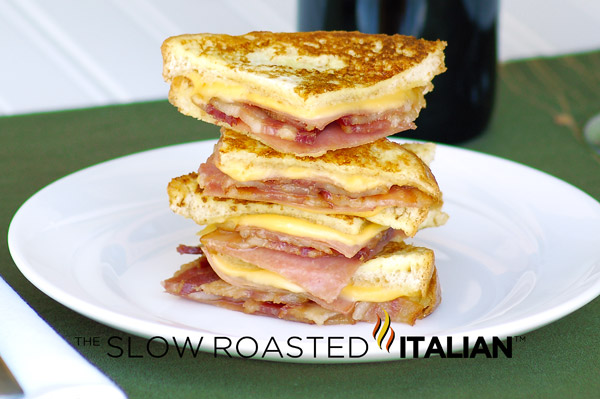 [via The Slow Roasted Italian]
Looking for a little extra kick in your grilled cheese? Then, this one is perfect. It's filled with spicy ingredients and shredded chicken, creating one hearty sandwich on a plate.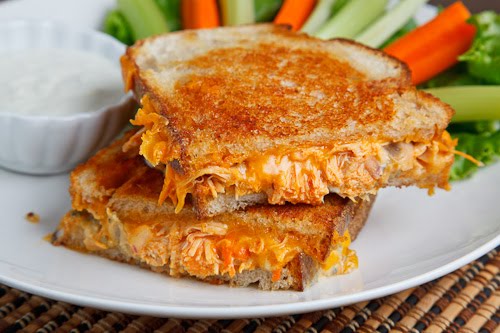 How about an Italian variety? Here's a hearty sandwich your family and friends will devour. It's filled with meat, peppers, and cheese, and served inside a crescent roll.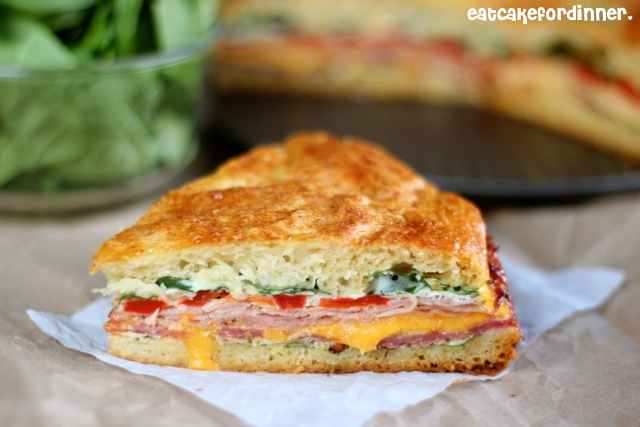 How about a sandwich where you toss the boring bread aside entirely? Here's a Mexican style sandwich you are sure to love that's filled with slow cooked shredded beef.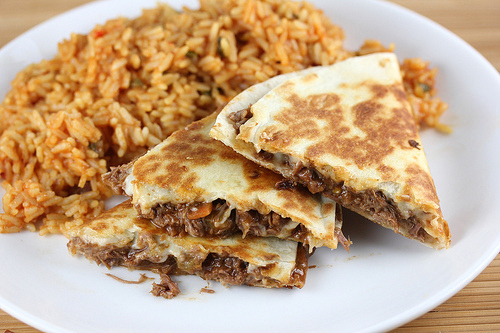 How about a rolled up grilled cheese? Not only is this recipe easily modified to suit your family and friends' favorite grilled cheese flavors, the sandwich is super cute and looks awesome on the plate. Definitely a fun one to serve at any party, too.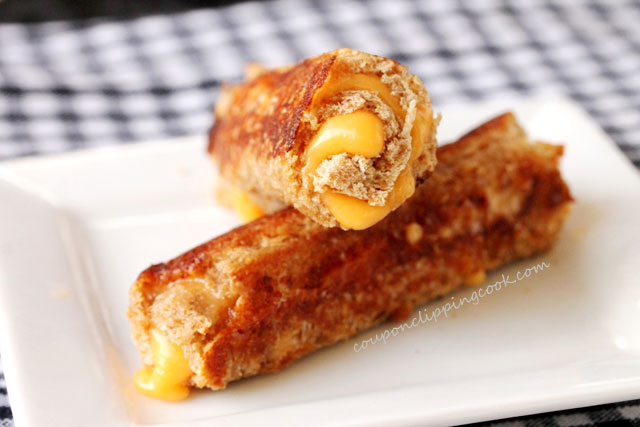 Check out the secret ingredient to our delicious Baked Hot Ham & Cheese Sandwiches!
Other Recipes You May Enjoy