This post may contain affiliate links. Please see my full disclosure policy for details.
Best Planners 2018 : Get organized and plan ahead with these awesome planners for 2018! Best planners organizers that women will love!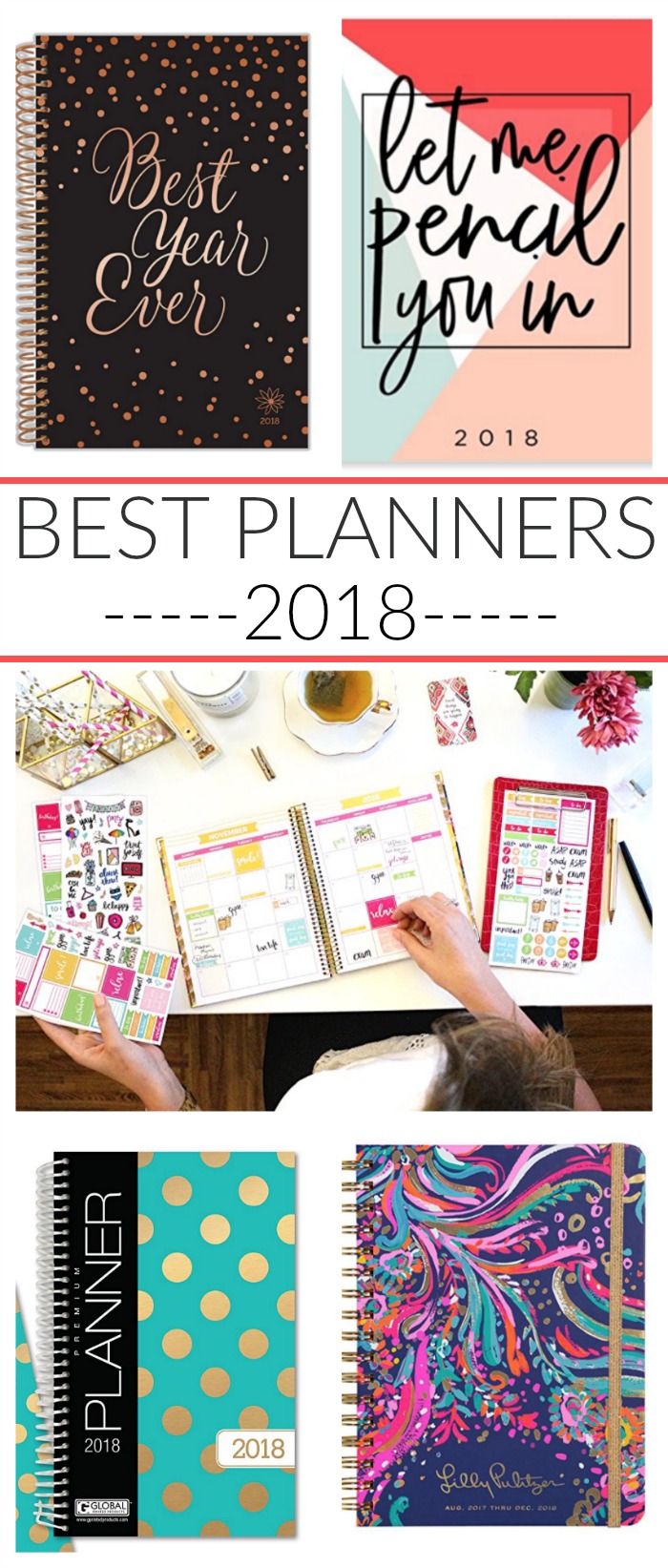 Every December I start looking for the perfect planner to get me organized for the upcoming new year. I love pen and paper and there is just something miraculous that happens when I actually take the time to write down my goals and writing out a plan to make them happen. For me, a new planner each year is a must have. I refuse to depend on anything electronic or digital. I want to touch my plans and carry them around with me so that I can look over them and make them an actual part of my daily tasks. Maybe it's just me, but the best planners are awfully pretty, too.
>>Refrigerator Storage Solutions To Keep You Organized<<
Here is a round up of the best planners to get your organized for 2018 and help you plan ahead. Let's reach those goals this year and accomplish great things!
Best Planners 2018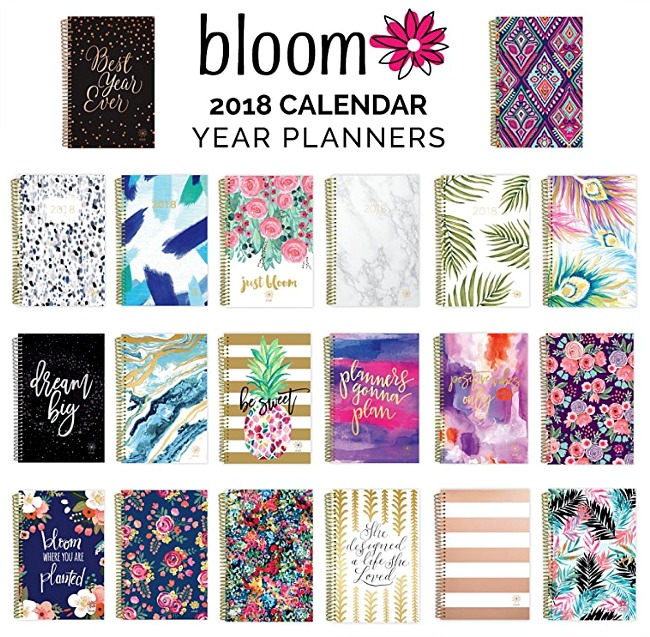 Bloom Daily Planners 2018 – Not only are these planners pretty to carry around with you, they're super practical and easy to use, too. They have sturdy covers to last all year, lots of space to write your weekly and daily plans, plus a couple of pockets to add anything extra.
Bloom Daily Planners Sticker Sheets – You can also pick up a super cute set of stickers to make your planning extra fun and personal.
Tools4Wisdom Planner 2018– These planners have lots of fun extras and several cool cover styles, too. They come in two different sizes, a standard and a smaller travel size, include full color pages, a ribbon bookmark, elastic pen holder, and access to even more printable accessories.
Gold Polka Dot Planner 2018 + Journal – How adorable is this one? I love all things polka dots and this is a fabulous one to add a little happiness to your plans all year long!
Lilly Pulitzer 2018 Planners Organizers – If you want something beautiful and on trend, you can always grab one of these gorgeous planners from Lilly Pulitzer. They include special pages for setting goals, interior pockets, and of course lots of space for writing all those wonderful plans. You can also grab these in two different sizes, too. (The one pictured below is the large agenda called Indigo Gypsea).
Best Planners Organizers
>>Best DVD Storage Solution for Easy Organization<<
Other Topics You May Enjoy