This post may contain affiliate links. Please see my full disclosure policy for details.
Here's a quick and easy casserole recipe that's filled with meatballs and loads of cheese. With only a few ingredients, just layer, bake, and serve.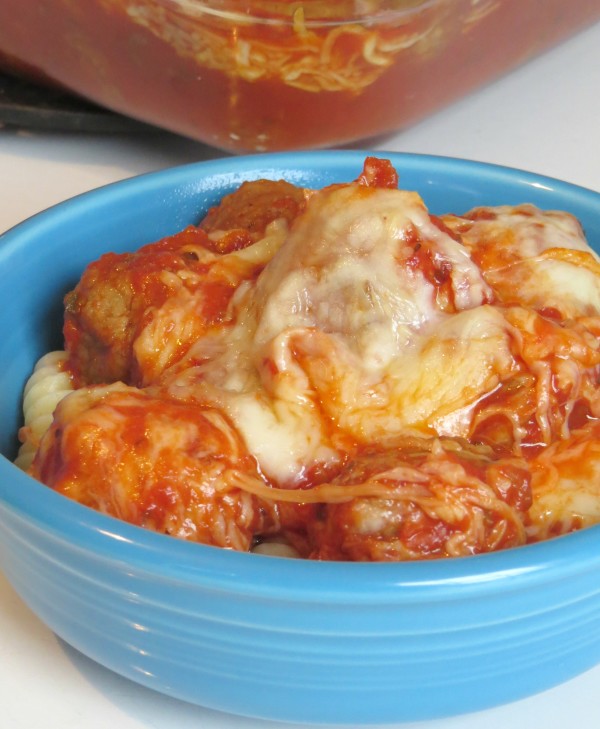 This past week was a busy one at the Smith house. It seemed like everyone was heading in different directions, and we had school projects and other things going on that made for an extra busy schedule for all of us. That's why I needed some quick and easy recipes. And with boys who are always 'starving' when they get in from school each day, I needed a meal that was not only quick and easy, but hearty enough for these hungry boys, too.
That's why I love throwing together a meatball casserole. It's one of those meals that's loaded with all those flavors that we consider comfort food flavors, and so I know it's a recipe that my boys will love.
So if you're in search of an easy casserole recipe, give this one a try this week. It only calls for a handful of ingredients, and if you keep pasta sauce on hand for spaghetti nights, you may already have most of the ingredients already.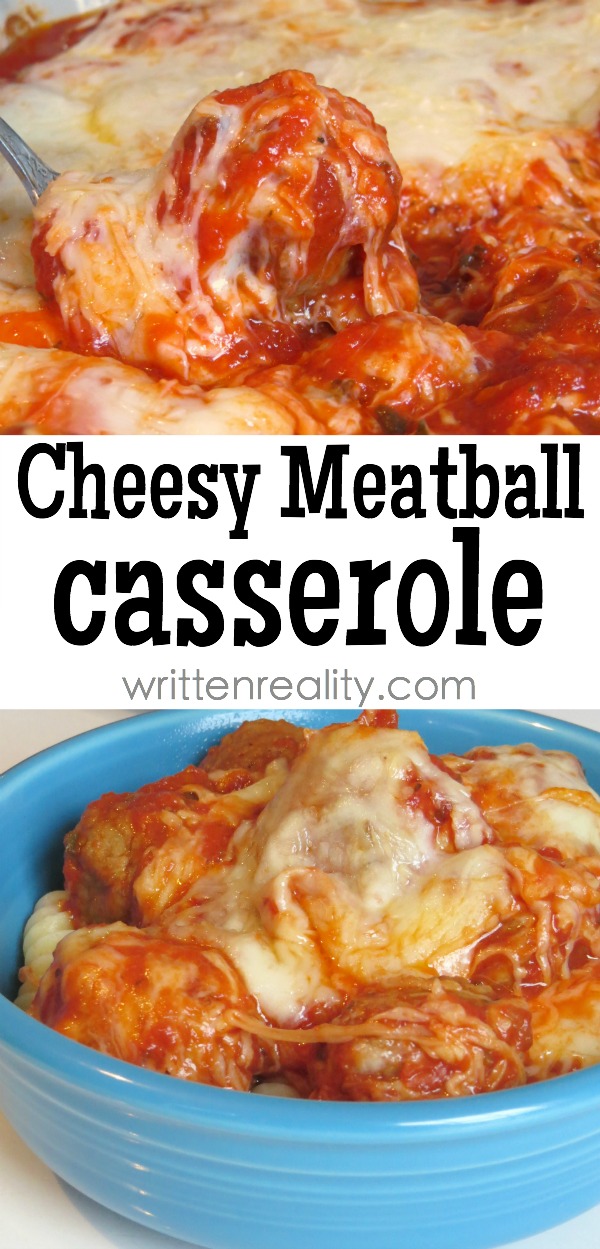 Cheesy Meatball Casserole Recipe
Here's how I make this one.
Ingredients
1 bag of Italian-style frozen meatballs, baked according to package directions
1- 2 jars of pasta sauce (We love the Ragu Super Chunky Mushroom)
2 cups of shredded mozzarella cheese
1 cup of shredded parmesan cheese
1 box of spiral pasta, prepared according to package directions
Directions
Preheat the oven to 350 degrees. Spoon some of the pasta sauce in the bottom of a 9 x 13 baking dish.
Next, add the meatballs and cover with the more pasta sauce.
Layer with 1 cup of mozzarella and 1/2 cup of parmesan.
Then add another layer of pasta sauce to cover the cheese.
Add the rest of the cheeses to the top and bake for 15 minutes or so until cheese is melted and sauce is bubbly.
Serve over spiral pasta. Enjoy!
More Easy Casserole Recipes