This post may contain affiliate links. Please see my full disclosure policy for details.
Here's a quick and easy dessert!
With just a few ingredients, these Cream Cheese Cookie Cups are super easy to whip up and serve after dinner tonight.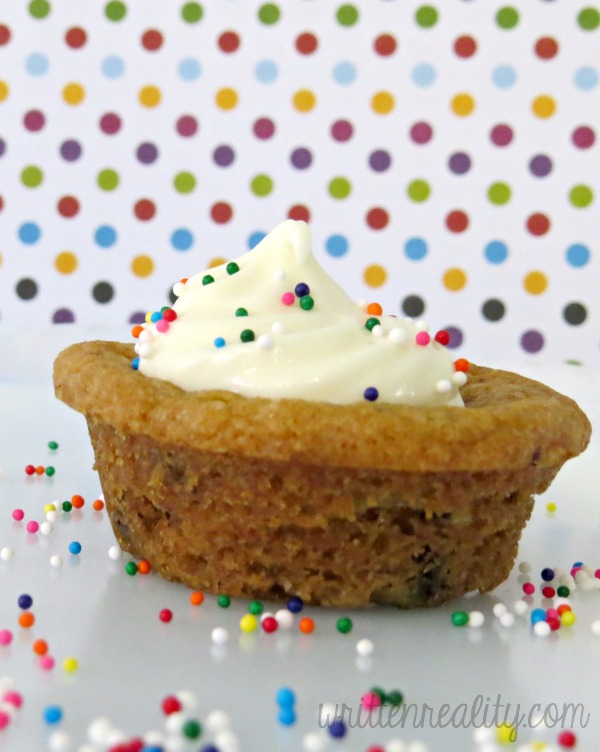 I'm always on the lookout for ways to cut down cooking time with quick and easy ideas.
Although I've found several cookie cup recipes, I've tweaked my own to make it as simple–and still delicious–as possible.
So what's the secret to super easy Cream Cheese Cookie Cups?
Using refrigerated cookie dough–it takes out several steps and ingredients, and cuts cooking time in half. The best part is that you can serve these immediately or save them for later after some time in the fridge for a cool and creamy treat.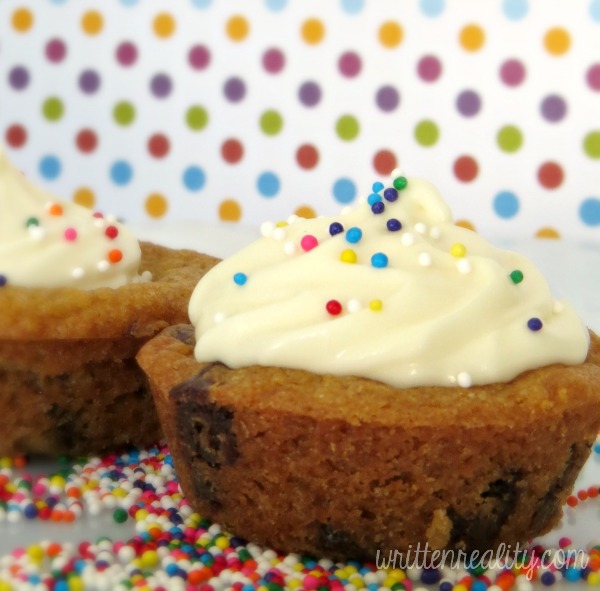 They're super cute, too, on the plate and would be a great treat for parties or when family and friends stop by.
Add a few sprinkles for fun, and you have one super easy sweet treat!
Here's another easy baker's tip for these sweet treats:
Use an Easy Accent Decorator
to fill each cookie cup.
This tool is one of my favorite cooking accessories. With so many accent tips, it's versatile and super easy to use. And I've had mine for years, so it's held up through many a baking session, too.
Feel free to print out how I make them using the recipe card at the bottom of this post, or pin for later when you're looking for a quick and easy dessert. Enjoy!
What about you?
What's your go-to favorite for a quick & easy dessert? Share your ideas with us!
Other Recipes You May Enjoy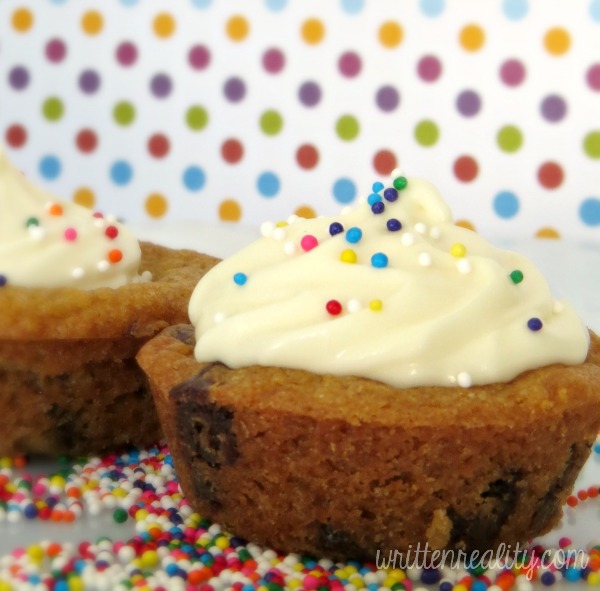 Cream Cheese Cookie Cups
2015-01-08 11:54:54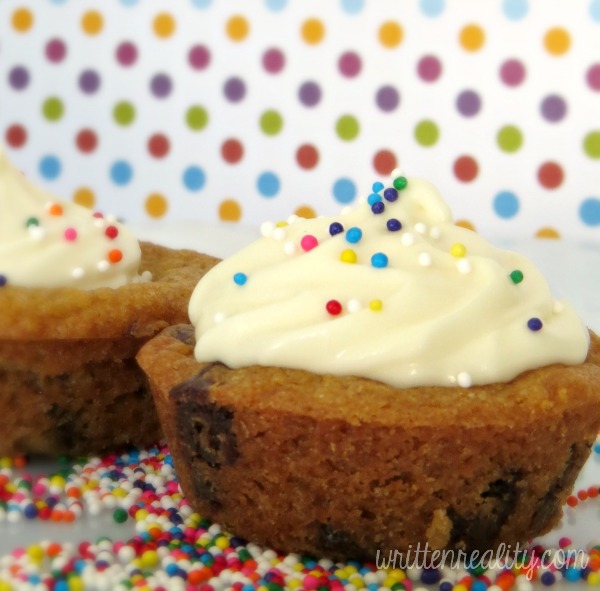 Ingredients
1 tube refrigerated cookie dough
4 oz. cream cheese, softened
2 Tablespoons butter, softened
1/2 teaspoon vanilla extract
1 1/4 powdered sugar
Instructions
Preheat oven to 350 degrees and lightly grease a 24 miniature muffin cup pan.
Scoop about a tablespoon of cookie dough into each cup.
Then, press and mold the cookie dough to form cups.
Bake for about 8 to 10 minutes until lightly browned.
Cool completely in pan on wire rack. This will allow the center of each cookie cup to drop and will help them firm to prevent sticking or crumbling when you remove them.
While the cookie cups cool, beat cream cheese, butter, and vanilla until smooth. Gradually beat in confectioners' sugar.
Using the end of a butter knife, carefully remove the cookie cups and spoon in the cream cheese mixture.
Written Reality http://writtenreality.com/