This post may contain affiliate links. Please see my full disclosure policy for details.
I'm always on the lookout for easy grilled chicken recipe and Smokehouse Maple Chicken is one my family will devour. It is SUPER EASY–which gives it a 5 Star review from the chef–but it's sweet grilled flavor gives it a 5 Star review from everyone else who's tried it. Yes, it's that good.
Easy Grilled Chicken Recipe
The secret?
It's a Grill Mate
from McCormick seasonings.
The Smokehouse seasoning gives it a bit of maple sweetness that's easy to brush on with a little olive oil or even with a little Dijon mustard for a little extra kick.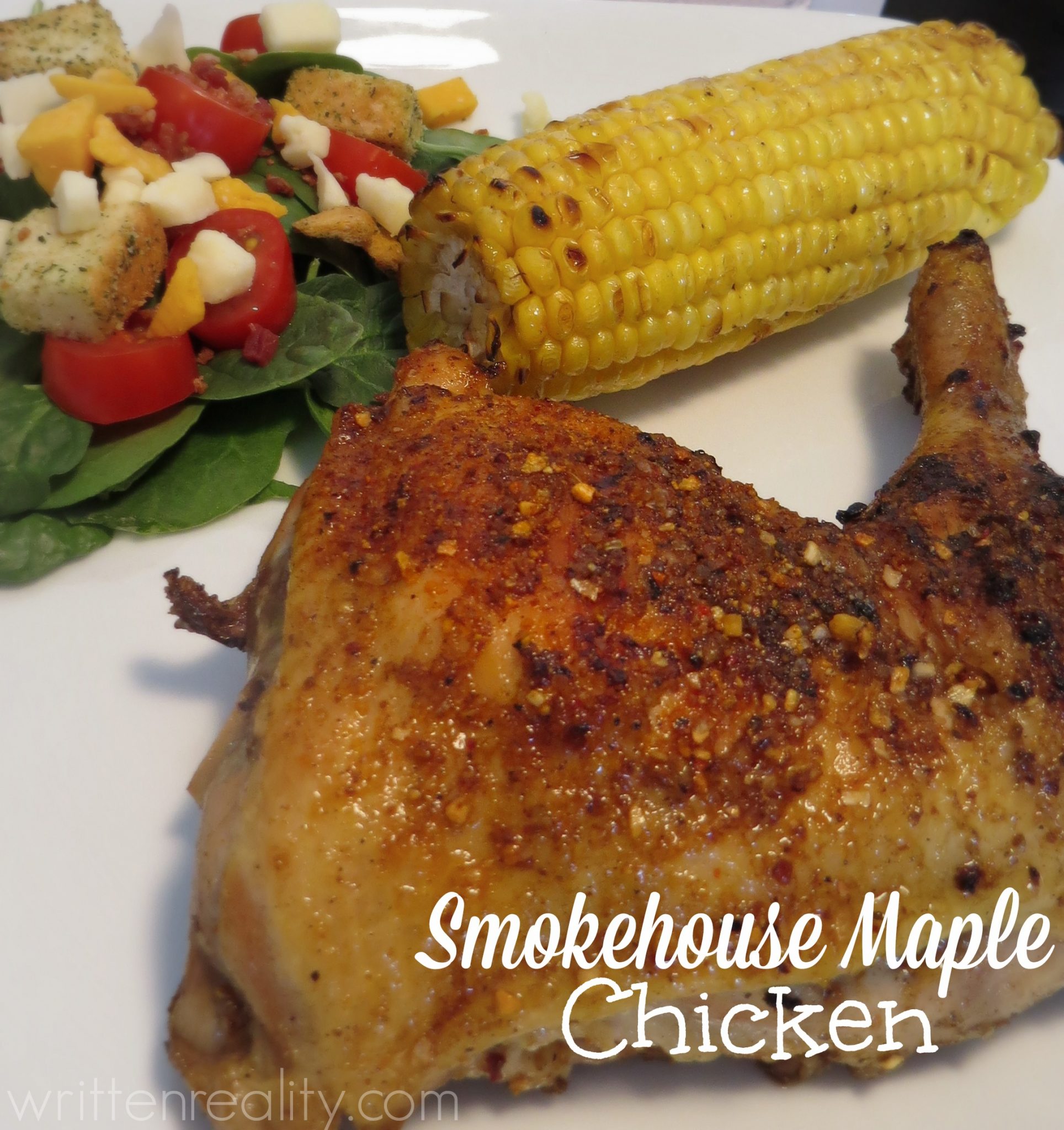 The easiest version:
Sprinkle on each side of the chicken and toss on the grill.
–Check out these GREAT GRILLING TIPS—
Or, as I like it:
Blend with a couple of tablespoons of cooking oil for a crispy grilled skin.
Here's a quick tip: When grilling chicken with bones, boil it first. It speeds up the process and ensures evenly cooked chicken without those nasty pink center surprises.
Smokehouse Maple Chicken-super easy and a go-to favorite for the grill!
Click To Tweet
Next time you fire up the grill, try rubbing on some of this Smokehouse Maple seasoning. It's a yummy alternative and a great go-to for easy chicken or a budget friendly recipe your family is sure to enjoy.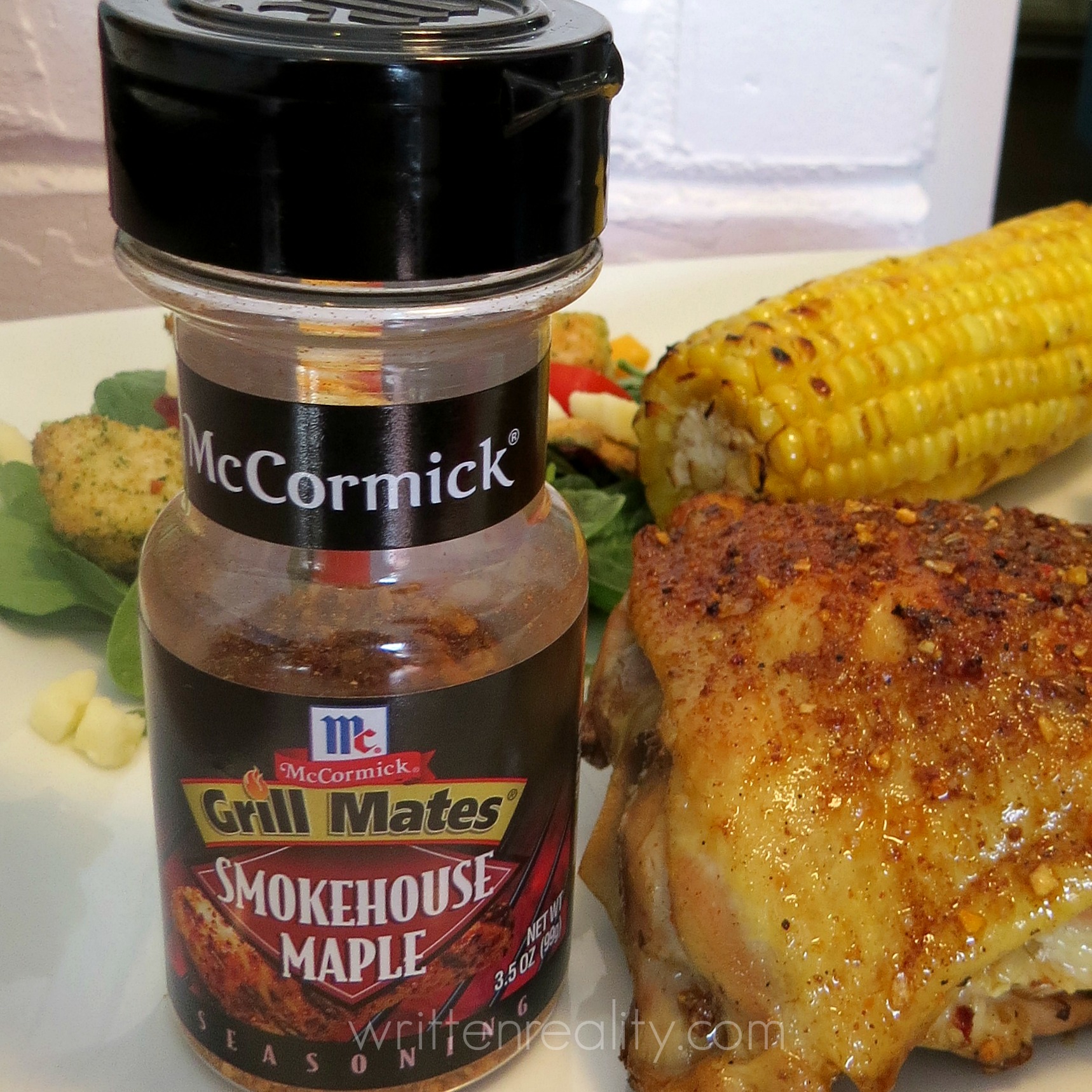 What are you waiting for? Fire up the grill and get to it!
What about you?
Share your easy grilled chicken recipe with us!
For more great recipes, follow my Foodie Fun board on Pinterest: