This post may contain affiliate links. Please see my full disclosure policy for details.
Try this super easy Tex Mex Lasagna recipe for a quick weeknight meal your family will love.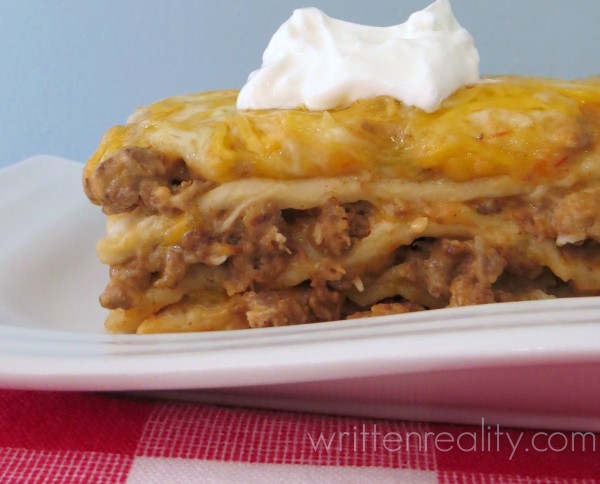 As a mom on the go, I'm always looking for easy recipes that are quick and inexpensive, and doesn't require a lot of stovework–you know what I'm talking about! Who else is looking for easy recipes?
Our family loves Tex Mex and anything that includes salsa and cheese. One of our favorites is the Tex Mex Lasagna.
Years ago, I came across several Mexican Lasagna recipes, but this version became a hit with the kids and my choice because it only requires just a few pantry items I usually have on hand. Looking for easy recipes to add to your family's Tex Mex night? Try Tex Mex Lasagna!
Tex Mex Lasagna
The great thing about this recipe is it only requires 5 ingredients–that's right–only 5–and chances are, you probably have them already.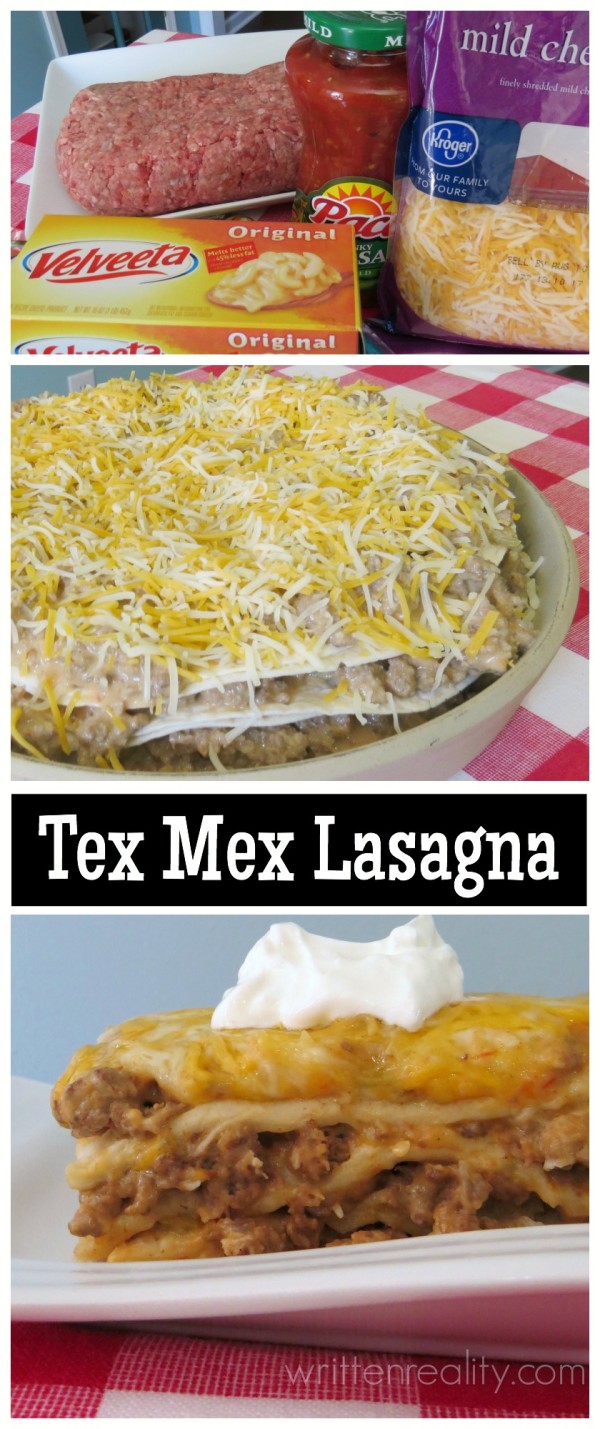 Check your pantry and fridge for these:
Ingredients
2 lb. ground beef
1/2 cup Velveeta Cheese, cubed (Plain or Mexican, depending on your family's tastebuds)
3/4 cup thick n' chunky salsa
6 flour tortillas
1/2 cup shredded Cheddar/Monterey Jack blend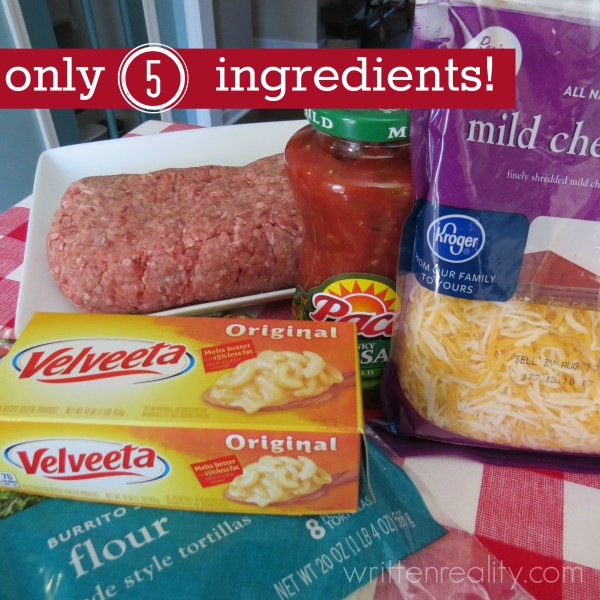 Just a few ingredients, and super easy to assemble, too! Check out these SUPER EASY instructions:
Instructions
Preheat oven to 400 degrees. Brown ground beef in large skillet–drain. Add 1/2 cup water and Velveeta, until Velveeta is melted and blended through.
Spray baking dish with cooking spray. Spread thin layer of meat mixture into bottom of dish. Top with 2 tortillas. Cover with meat mixture. Repeat. Sprinkle the top meat mixture with shredded cheese.
Cover tightly with foil. Bake 30 minutes. Remove foil and let stand for about 5 minutes before serving. Add a dollop of sour cream to each serving. Enjoy!
What about you?
Have a super easy family favorite? Share your easy recipes with us!
Other Recipes You May Enjoy