This post may contain affiliate links. Please see my full disclosure policy for details.
Welcome to another week at Motivation Monday!
Lots of fabulous finds were shared at last week's Motivation Monday and I can't wait to see what everyone has to share now.
If you're here for the first time, our linkups are divided into these categories: inspirational, healthy recipes, crafts, and organizational tips & home decor.
Each category has its own linky to make it easy for readers to find your fabulous posts. Be sure to check out all the great tips and share your favorites.
Don't forget to join our mailing lists for updates: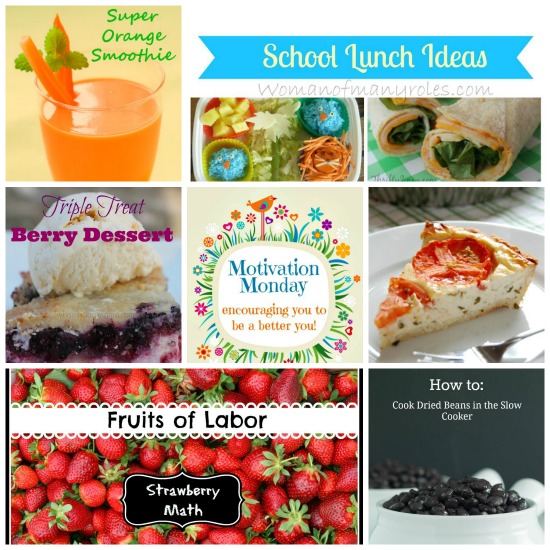 Features
Check out these favorites from last week's party:
1. Dealing with Delay | Mom's Morning Coffee
2. The Beginnings of Community | Uncommon Grace
3. 20 Back to School Lunch Ideas | Woman of Many Role
4. Triple Treat Berry Dessert | Wheel and Deal Mama
5. How to Cook Dried Beans in the Slow Cooker | Slow Cooking Gal
6. Strawberry Picking Math | The Giles Frontier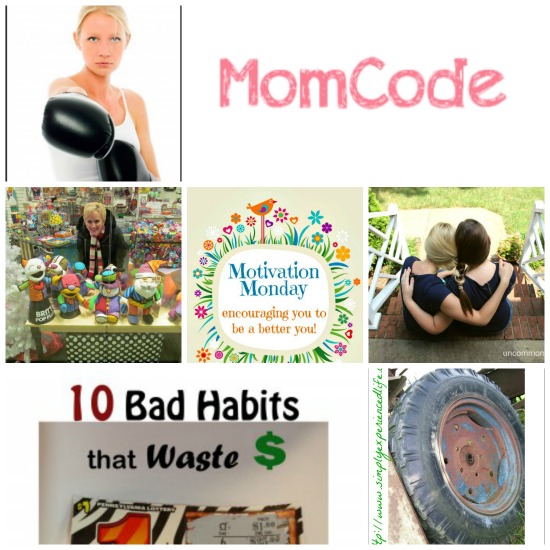 7. 10 Bad Habits that Waste Money | Letters from Sunnybrook
8. Me Over Weight At 41 | Simply Experienced Life
9. Super Orange Smoothie | Calm Sexy Healthy
10. Tomato Basil Cheese Pie | Intoxicated on Life
11. Mom Code: Social Media | Wirl Mamas
12. Finishing a Dream–20 years later | Living in Green Grass
Looking for ideas for family fun?
Grab your copy of Dinner Games: Serving up Conversation and Family Fun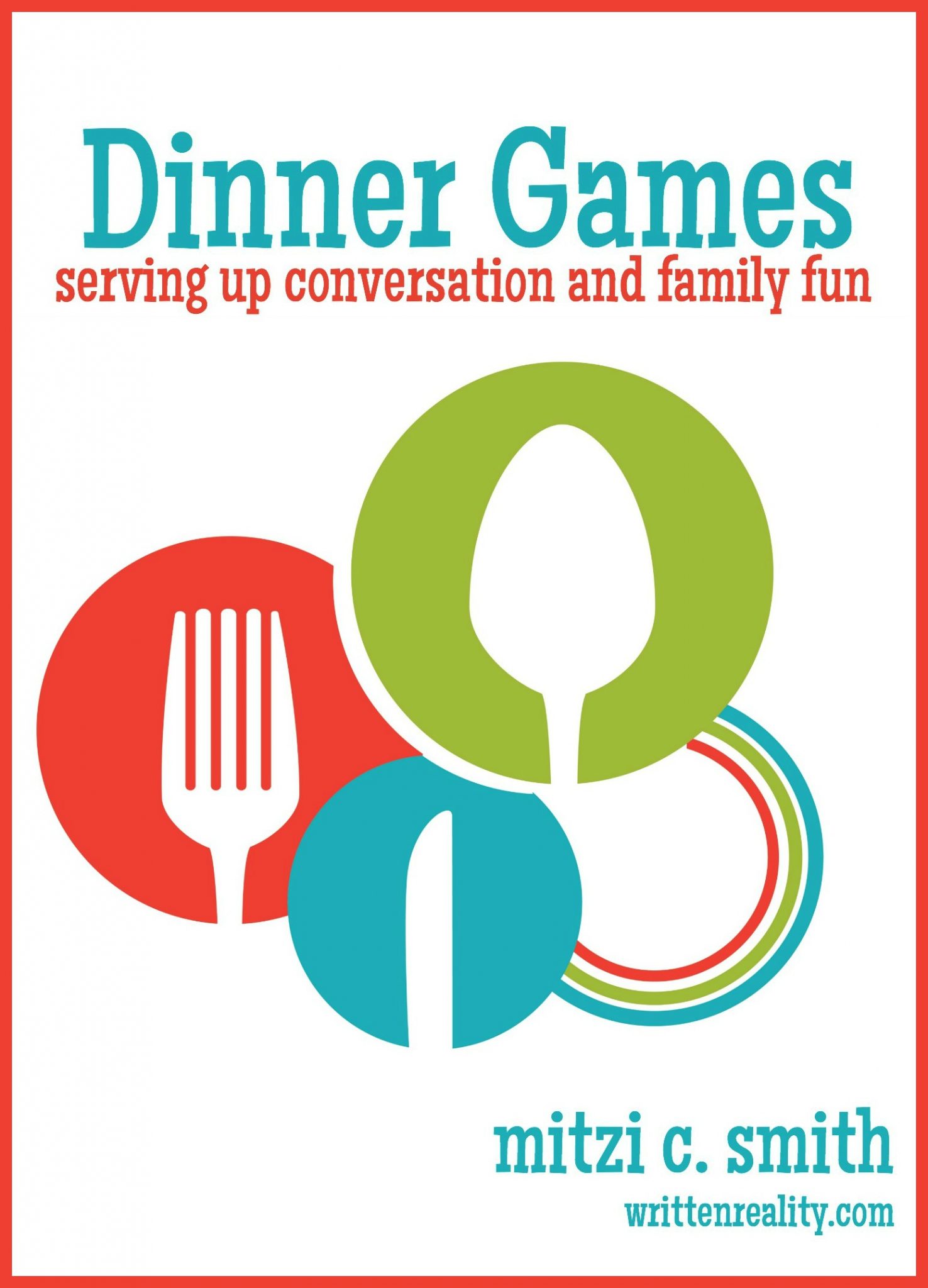 Motivation Monday #101
Ready to party? Find your category. Share your post. And show some comment love and social shares with new friends you meet.