This post may contain affiliate links. Please see my full disclosure policy for details.
It's time for Motivation Monday– and I am thrilled that you're here! Our party is growing by leaps and bounds, and this summer it looks like we're kicking it up a notch with more co-hosts for lots more fun.–And nothing spells FUN, like a few summer days in the sun.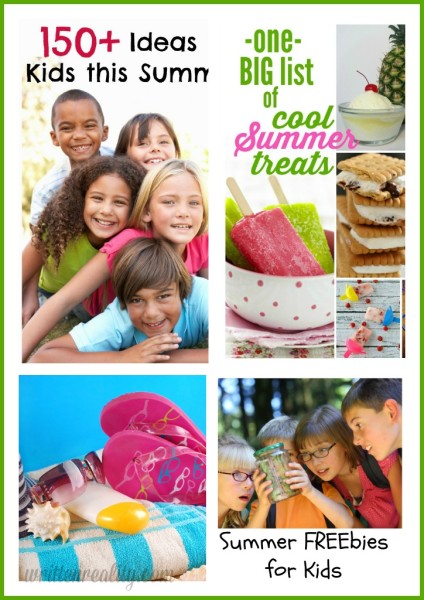 Motivation Monday and Fun in the Sun
Be sure to check out a few of these family fun ideas of freebies and sweet treats, too:
Dollar Deal Beach Gear You Don't Want to Forget!
Never Miss Motivation Monday
Features
Barb Hoyer- A Life in Balance
1. Organizing Memories | Satisfaction Through Christ
2. 6 Ways to Enjoy Life More This Summer | Calm Healthy Sexy
Mitzi Smith- Written Reality
3. Corn and Tomato Salsa | The Domestic Lifestylist
4. 10 Minute Table Runner| Little House Living
Lauryn- A Vintage Mom
5. Creative Ways to Maintain Contact With Loved Ones Who Live Far Away | Of the Hearth
6. The Little Things | 702 Park Project
Toni- Tickles and Time Out
7. Grilled Peaches Arugula and Feta Salad | Gimme Some Oven
8. 4 Ways to Start Kids Meditating | Mind Body Green
Katie- Mom Favorites
9. Growing Potted Herbs | Happy House and Home
10. Gardeners Hand Scrub- DIY | Confessions of an Over-Worked Mom
Marie- Everyday Normal Life
11. Why Did God Create Us? | Joy Pedrow
12. Create Fun Graphics For Your Blog | Oh My Heartsie Girl