This post may contain affiliate links. Please see my full disclosure policy for details.
As writers, we love to begin a new project. It's the finishing that's gets us. However, just as we use God's Armor against the enemy's everyday distractions, we can arm our writing to battle everyday battles we face within our words. God's Word offers plenty of wisdom to keep us focused. Here are 10 encouraging bible verses for writers to keep you focused on accomplishing your writing routine: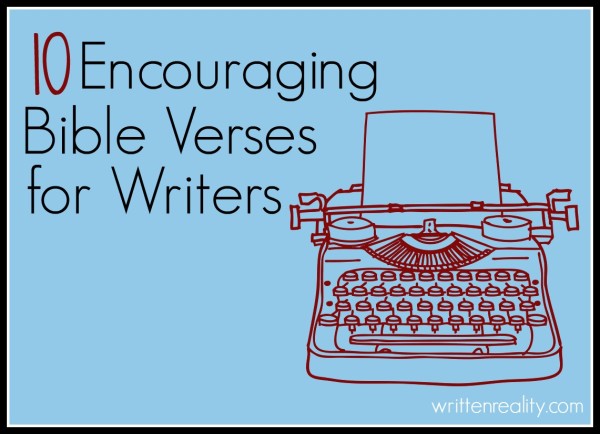 10 Bible Verses for Writers
1. When finishing seems impossible-
But Jesus looked at them and said,"With man this is impossible, but with God all things are possible." Matthew 19:26
2. When you feel insecure-
But he said to me, "My grace is sufficient for you, for my power is made perfect in weakness."Therefore I will boast all the more gladly of my weaknesses, so that the power of Christ may rest upon me. 2 Corinthians 12:9
3. When you feel discouraged-
Therefore, my beloved brothers, be steadfast, immovable, always abounding in the work of the Lord, knowing that in the Lord your labor is not in vain. 1 Corinthians 15:58
4. When you need motivation-
To make an apt answer is a joy to a man, and a word in season, how good it is! Proverbs 15:23
5. When you need to refocus-
Commit your work to the LORD, and your plans will be established. Proverbs 16:3
6. When you need direction-
Your word is a lamp to my feet and a light to my path. Psalm 119:105
7. When you don't know where to start-
Then the LORD God formed the man of dust from the ground and breathed into his nostrils the breath of life, and the man became a living creature. Genesis 2:7
8. When you are tired-
Have you not known? Have you not heard? The LORD is the everlasting God, the Creator of the ends of the earth. He does not faint or grow weary; his understanding is unsearchable. 29 He gives power to the faint, and to him who has no might he increases strength. Isaiah 40:28-29
9. When you feel inadequate-
And my God will supply every need of yours according to his riches in glory in Christ Jesus. Philippians 4:19
10. When you feel lazy-
Do not be slothful in zeal, be fervent in spirit, serve the Lord. Romans 12:11
What about you?
What bible verse keeps you encouraged? Share your comments with us.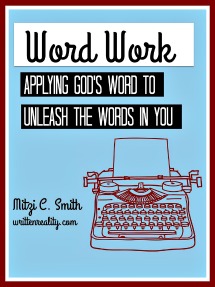 For more ways to apply God's Word to your own, grab a copy of my free eBook, Work Work, by joining our community!