This post may contain affiliate links. Please see my full disclosure policy for details.
Written Reality was birthed from my own need for God's purpose, encouragement, and a new life plan. Grounded within the truth of God's Word, I now focus on everyday opportunities rather than perfect future plans. As a work from home mom, my life cycles within a continued laundry list and mommy routine. But now, as I cling to God's promises, I pursue a much greater purpose within my quest for living it out day by day.
Are you a mom looking for encouragement throughout your everyday experiences? Then check out these faith and inspiration posts where I share my thought on God's Word and celebrate His love for us all. If you enjoy these posts, then share them by pinning them to Pinterest or sharing on other social media networks. And be sure to check back frequently as I add more articles, too.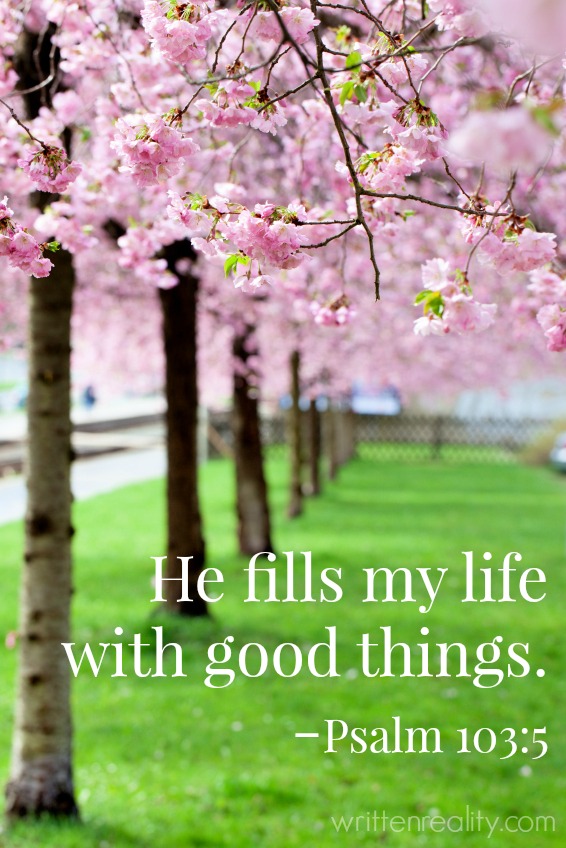 Bible Verses and Scripture Memory
10 Bible Verses Every Christian Should Know by Heart
10 Bible Verses Every Mom Should Remember
10 Encouraging Bible Verses for Writers
5 Easy Steps to Memorize Scripture
Bible Journaling
Bible Journaling: A Life-Changing Journey Along the Pages of God's Word
Encouragement and Inspiration
Be Strong, Be Brave, and Stand
Finding Beauty in a Cardboard Cross
Have you felt the fear of insufficiency?
How to Find Hope Within the Waiting
The Breath-taking Views of Jesus
3 Big Realities Within Relationships
And So Are the Masks of Our Lives
Overwhelmed? 7 Steps to De-Stress
A Life of Truth Anchored in Reality
Effective Time Management Starts Right Now
The Timing of a Beautiful Creator
Other Resources
7 Short Books Every Christian Should Read
5 Online Devotionals to Start Your Day