This post may contain affiliate links. Please see my full disclosure policy for details.
What would life be like without appearances?
If skin were transparent and we could see straight through to the heart?
Looks can be deceiving.  And it's impossible to see completely who we are or all that makes us tick.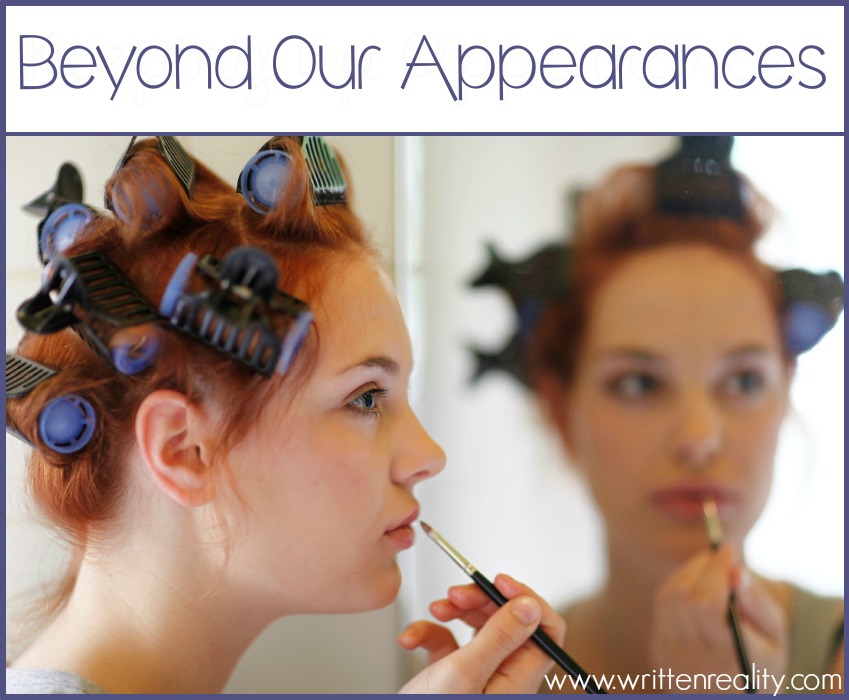 Beyond Our Appearances
We are complex and often confusing.
We say one thing and do another. For years, we'll aim for a goal or target and, without warning, take a detour to strike someplace else. Our emotions mingle with habits and hidden agendas to form motives we can't quite grasp or understand.
On the outside we may seem to have it all together. While at the heart, we may be longing for approval, lonely, or living in a fantasy land.
Still, we are quick to look at others and cast our judgments. We easily decide who earns our trust or suspicions within first glance.
Jesus was of no appearance.
On the cross, He wasn't at all what any of us would hope to see. Yet, His unassuming body held everything. His simple hands created the world.
For he grew up before him like a young plant, and like a root out of dry ground; he had no form or majesty that we should look at him, and no beauty that we should desire him. Isaiah 53:2 
Who are we to attempt appearances?
Who are we to so easily cast aside others who do the same?
[Tweet "Let's remember our own frailties and offer kindness and patience to someone else."]
What about you?
Do you struggle with appearances?