This post may contain affiliate links. Please see my full disclosure policy for details.
All of us want to be happy, but most of us can't define it.
Our happiness pursuit takes us down a long winding trail that leads to a train wreck of emotions. We now define happiness for ourselves as if it can be held by our temporary motivations or what makes us happy at the time.
The Happiness Hoax
If happiness is only defined by pleasurable pursuits, then who should, in fact, be happy?
After all, if one man's pleasure is carjacking or armed robbery for the adrenaline rush, who are we to keep him from this inalienable happiness pursuit?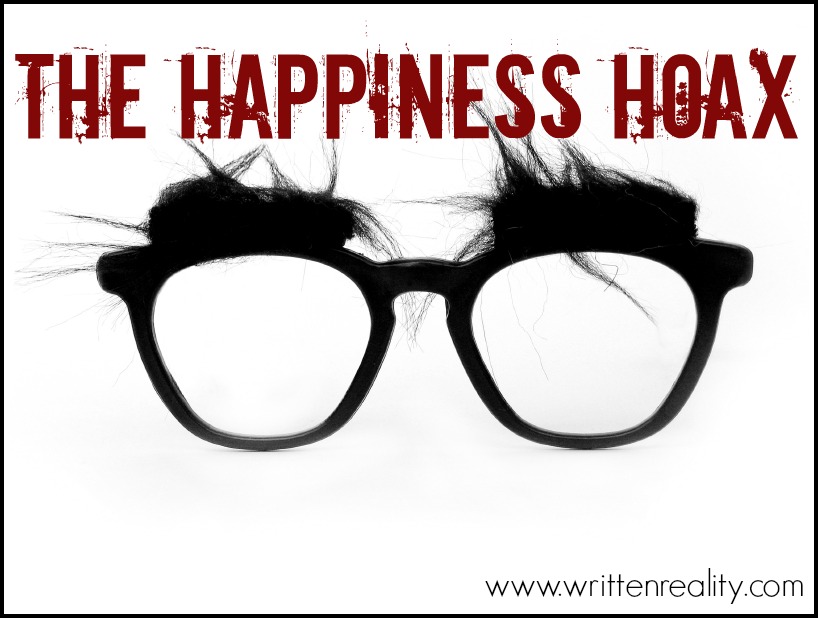 Associating our happiness with how we feel in the moment creates a flimsy facade where the exterior may please us, but its emptiness leaves us longing in dire need for something else.
We then find ourselves drowning in addictions, depression–always chasing after something that can please us just a little longer with a right now mentality.
The Happiness Pursuit
Is it possible to come on, get happy?
Though the catchy tune is fun and nostalgic, our happiness pursuit takes much more than just a mindset.
Our founding fathers certainly knew the difference. When penning to the page the now distorted "Life, Liberty, and the pursuit of Happiness," they held themselves accountable to a greater authority than their own.
endowed by their Creator
[Tweet "Happiness is found within the heart of our purpose–endowed by our Creator."]
Happy are the people whose God is the Lord! Psalm 144:15
What about you?
Have you found the everlasting happiness you've been searching for?
Share your comments