This post may contain affiliate links. Please see my full disclosure policy for details.
Books All Christians Should Read : These books should be on every Christian's bookshelf. Here are 7 best books for Christians to help you in your faith.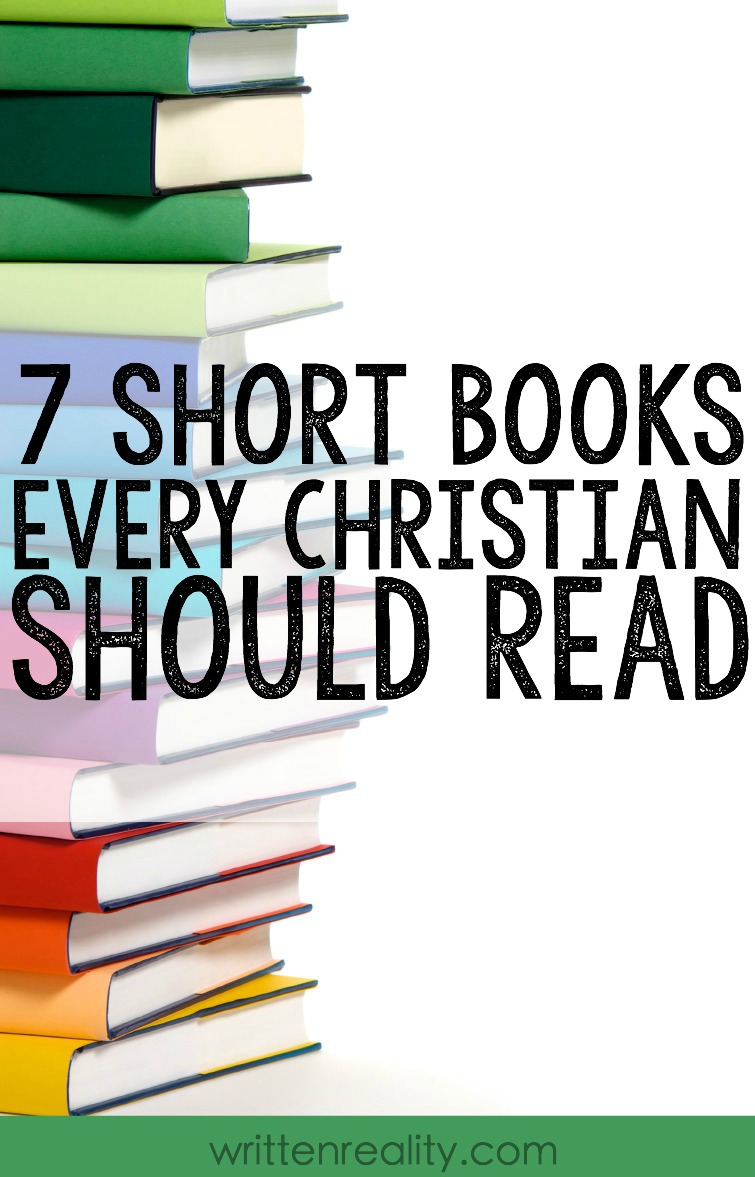 I collect all sorts of literature and would love every wall in my house covered in overloaded shelves of books. But not all books are created equal–and due to my own limited supply of reading time, a super skinny bank account, and loved ones who share my living space, quality must rule over quantity. So here's a quick list of 5 short books all Christians should read.
Though low on the word count, they all pack a punch–with every page a valuable source exploring God's truth and how we should live it out. For my criteria, I chose to use 3 essentials of time:
1. Timeless Message–books with valuable content that stand the test of time.
2. Quick–books that can be read in a day or two (200 pages or less). *The page length is based on my copy of each work. Some new editions may include hefty introductions or study guides creating a much longer source.
3. Worth a Repeat–engaging enough to ponder and powerful enough to be just as engaging when you read it again.

7 Short Books All Christians Should Read
#1 Basic Christianity by John Stott
Basic Christianity

Just as the title suggests, Basic Christianity takes a basics approach. Whether you're a new Christian or seasoned, it's a great source for careful study as well as a resource for frequent review. From Christ's claims of who He is to a Christian's basic responsibilities, the book serves as a companion to our everyday questions and the struggles we face as followers of Christ.
#2 The Pursuit of God by A.W. Tozer
The Pursuit of God (The Definitive Classic)
This is an all-time favorite. Though one of the shortest in length, the words run deep and jar my own self-awareness of mindless habits and motives. It's a timeless reminder of who we are in light of who God is and stirs us to move from our lives of convenience to a desperate pursuit of God.
This book should be read and re-read, highlighted and dog-eared, and shared with all your friends. Seriously–every Christian should know this book.
#3 Why Four Gospels? by Arthur W. Pink
Why Four Gospels?
If you are unfamiliar with Pink's work, this one would be a great place to start. The focus, of course, is the books of Matthew, Mark, Luke, and John. The book shares thoughts about each distinct point of reference, explanations for their differences, and how they come together to convey God's perfect Truth.
It's brevity and readability would also be a great read for a new Christian who wants to dig deeper in God's Word, but isn't quite sure where to start.
#4 The Mysterious Numbers of the Hebrew Kings by Edwin R. Thiele
The Mysterious Numbers of the Hebrew Kings
For anyone confused by historical number discrepancies of the Old Testament, this book explains them. The page length does exceed my 'less than 200 page' requirement for the short book list. However, half of the book is appendices filled with charts and a glossary–as well as many other visual aides that accompany the learning along the way. For those of us who aren't quite as number savvy, these charts are a requirement.
Thiele's work is detailed, addressing what appears to be chronological inconsistencies by explaining historical dating methods and how they can be synchronized to provide accurate accounts. For those of us bombarded with all sorts of opinions on biblical authority, this is a great reminder of God's perfect inerrant word.
#5 Orthodoxy by G.K. Chesterton
Orthodoxy (Moody Classics)
If you aren't familiar with Chesterton's work, you should grab this one–a persuasive account of his faith. This has become a classic due to its humor, anecdotes, and Chesterton style.
Again, it's a quick read and I appreciate his humor. It stands out because it increases my awareness of how just how irrational our own rationalizations can be.
#6 Fasting by Jentezen Franklin
Fasting: Opening the door to a deeper, more intimate, more powerful relationship with God
Just as the title suggests, this book shares the principles and rewards of fasting. Though a short read, it digs deep into the discipline of fasting and what it can mean in the life of a believer. For some reason, I think the idea of fasting has often been ignored. However, as Jesus modeled for us, fasting is certainly a principle every Christian should know and understand.
#7 The Knowledge of the Holy by A.W. Tozer
The Knowledge of the Holy: The Attributes of God: Their Meaning in the Christian Life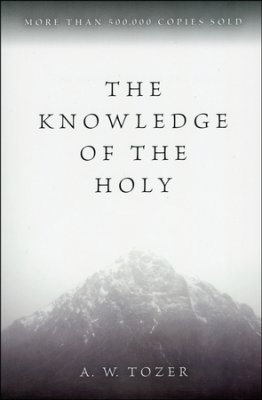 Another classic from A.W. Tozer, The Knowledge of the Holy is one I read over and over again. I'm captured by the words and often pause to soak in their revelation.
Did I already mention how much I enjoy Tozer's words? If you're a word nerd like me, then this is one you should add to your own collection.
Books For Christians
With such a low page count, any of these can serve as great reminders even on a daily basis. Each one will encourage your own continued study of God's truth and are a valuable source to add to your own bookshelf–no matter the space.
Other Topics You May Enjoy