This post may contain affiliate links. Please see my full disclosure policy for details.
The miracles of Jesus were birthed in simplicity.
Stretch out your hand.
Let down your nets for a catch.
Arise, take up your bed, and go home.
No waving of the wand. No potions or wiggled noses. Just simple statements to those who came with a need.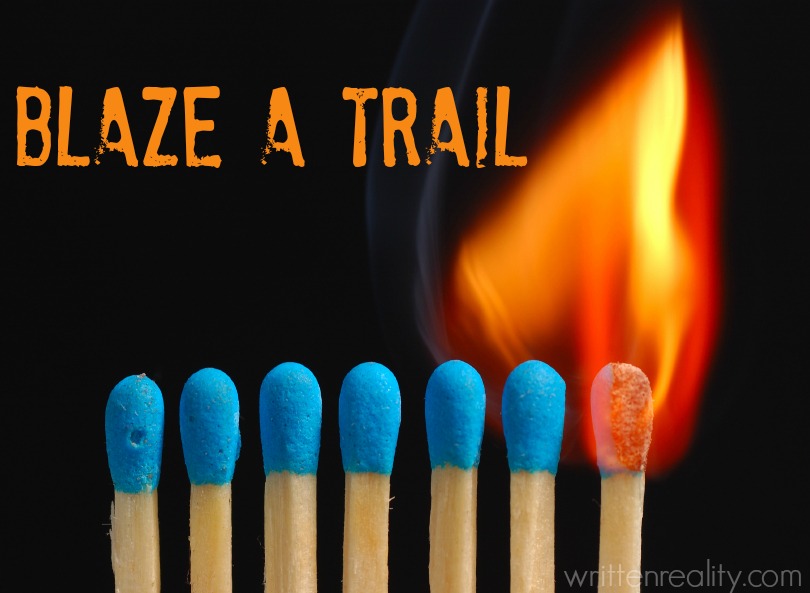 My life is consumed by complexities.
I read between the lines, imagine my own scenarios, and create for myself plenty of distractions–all in the name of self-preservation–as if I am somehow in control of it all and can fight every battle on my own.
That's when I find myself wounded with worry and regret, all because I've tried to conjure up my own triumphs to blaze a trail I was never meant for, rather than grab hold to the simple Truth God had already provided.
I want the miraculous.
For me, I want God's voice to thunder detailed instructions across the darkened sky or reveal Himself as I want to see Him, during those long, lonely nights when I'm begging for something to change so that I can be certain that I'm moving in the direction I'm supposed to go.
Miracles have such humble beginnings and within its simplicity, I often lose heart too soon and go home.
Yet, the miracle is found within His reality.
We simply release its opportunity when we yield in faith and obey.
Faith? Works? They are one in the same. Woven together as we step out and respond.As we trust, we obey.
The greatest miracle was a simple response to the offer, Follow Me–where ordinary men left everything, turned toward Jesus, and blazed their own trail.
The miracle is within His offer, Follow Me-release its opportunity and blaze a trail.
Click To Tweet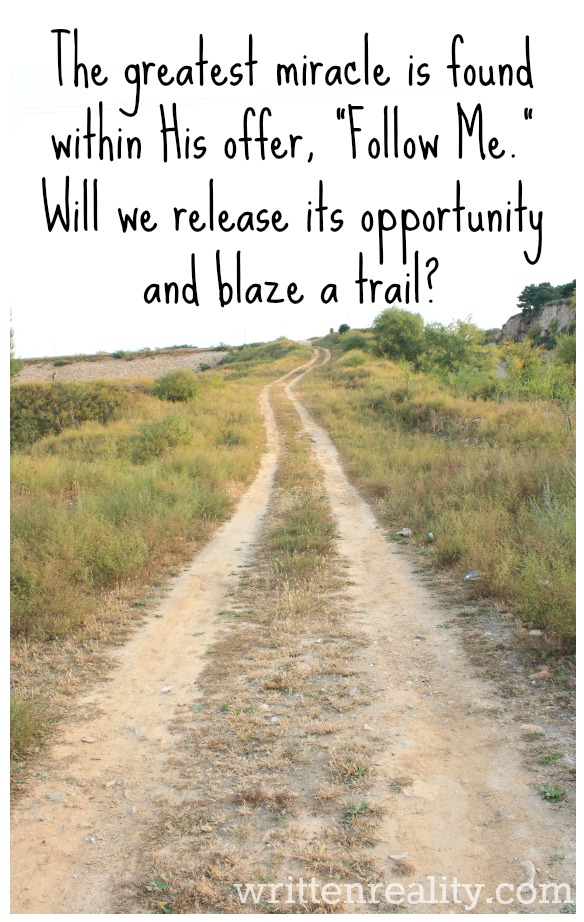 Follow Me. It's still the same offer to the ordinary.
Will we release its opportunity and blaze a trail?