This post may contain affiliate links. Please see my full disclosure policy for details.
Encouraging Bible Verses for Mothers -Do you know a mom who needs a little encouragement? Here are 10 Bible Verses moms should know by heart.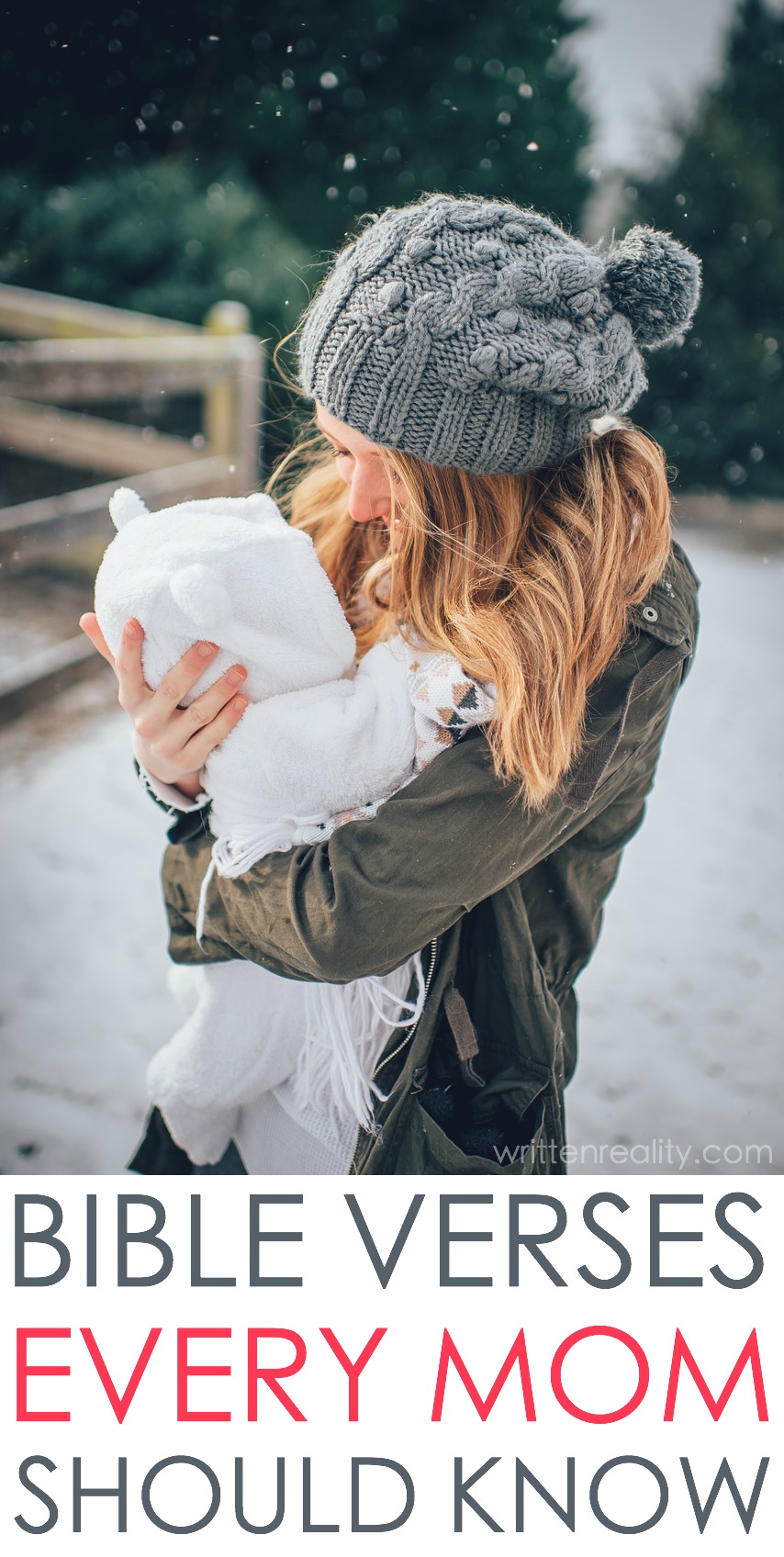 Every May we celebrate Mother's Day, one of the most well-deserved celebrations of the year. But too often, as mothers, we feel defeated. Overwhelmed by our responsibilities, fears, and plenty of worry, we set unreasonable standards for ourselves and dwell on our regrets and countless mistakes.

But the beauty within motherhood is found within those overwhelmed moments. We worry about our children because we love them. We take on too many responsibilities and obligations because we know our kids deserve the best we can offer and we set out to be the best mom we can possibly be.
Thanks, Mom, for all of it. We celebrate you and your accomplishments and the lessons you've learned within your mistakes. Press ahead and keep moving. Here are encouraging bible verses for mothers. It's a great place to start to ground yourself in God's truth and live out your purpose right now in this moment, today.
Encouraging Bible Verses For Mothers
1. You are beautiful.
I praise you because I am fearfully and wonderfully made; your works are wonderful, I know that full well. -Psalm 139:14 NIV
2. You are strong.
I can do all things through Christ who strengthens me. -Philippians 4:13 NKJV
3. You are called for a unique purpose.
For we are His workmanship, created in Christ Jesus for good works, which God prepared beforehand that we should walk in them. -Ephesians 2:10 NKJV
4. You are fearless.
For God has not given us a spirit of fear, but of power and of love and of a sound mind. -2 Timothy 1:7 NKJV
5. You are forgiven.
who forgives all your sins and heals all your diseases, -Psalm 103:3 NIV
Check out these 10 Bible Verses Every Mom Should Know Click To Tweet
6. You are loved–forever.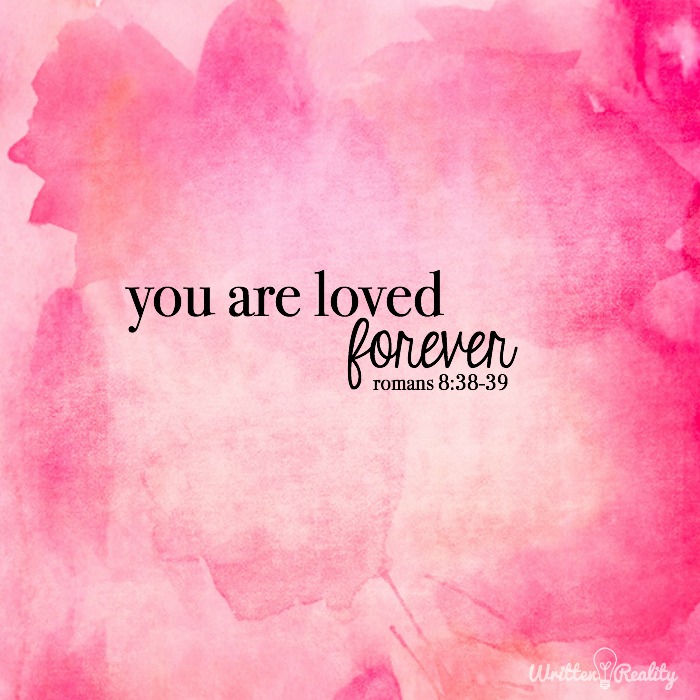 For I am convinced that neither death nor life, neither angels nor demons, neither the present nor the future, nor any powers, 39 neither height nor depth, nor anything else in all creation, will be able to separate us from the love of God that is in Christ Jesus our Lord. –Romans 8:38-39 NIV
7. Remember His truth.
I have hidden your word in my heart that I might not sin against you. -Psalm 119:11 NIV
8. Keep praying.
pray without ceasing, -1 Thessalonians 5:17 NKJV
9. Walk worthy of your calling.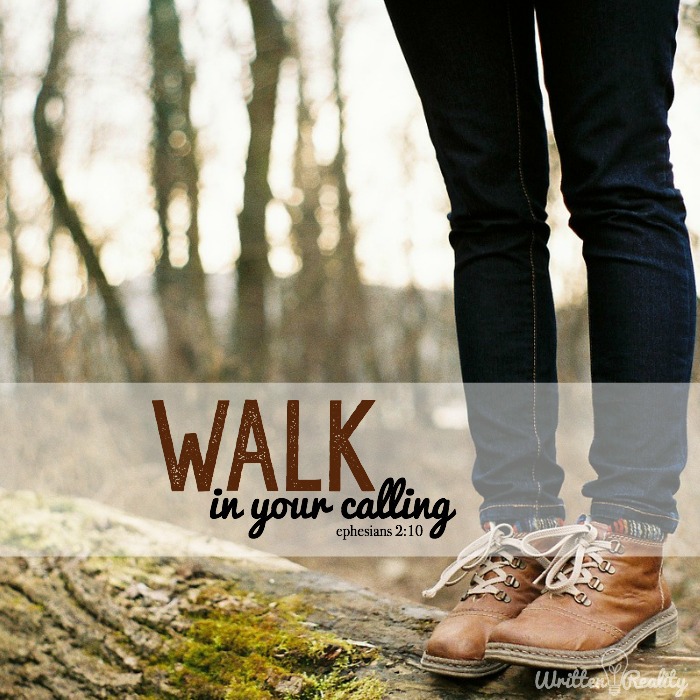 I, therefore, the prisoner of the Lord, beseech you to walk worthy of the calling with which you were called, -Ephesians 4:1 NKJV
10. And never give up.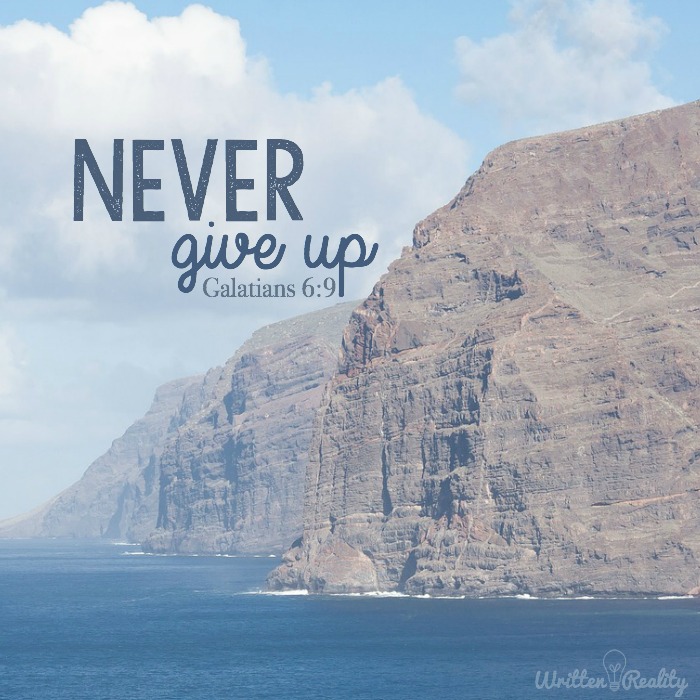 Let us not become weary in doing good, for at the proper time we will reap a harvest if we do not give up. -Galatians 6:9 NIV
Other Topics You May Enjoy