This post may contain affiliate links. Please see my full disclosure policy for details.
The barber shop was the last place I wanted to be–
and certainly the last place I'd expect to be enlightened or rejuvenated.
I'd been under the weather for over a week and now struggled to fight off the last bit of sickness that settled in my throat. I could hardly speak above a whisper and wanted nothing more than to pick up the boys from school and head home to snuggle under a quilt with a hot cup of tea.
But as life goes, I had too many things to accomplish that day.
My to-do list was a mile long.
Both boys needed haircuts.
And several deadlines were soon approaching.
So I made my way across town, praying the wait wouldn't be a long one and we'd be in and out in a hurry.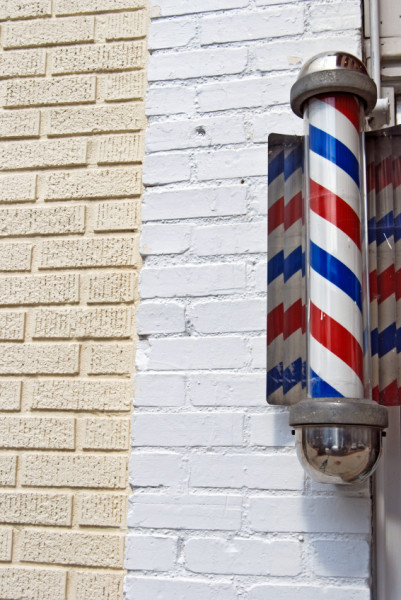 I had to wait–she's the best barber in town.
We sat in quiet with another older gentleman listening to the television play its somber news in the waiting room while my throat tightened and the boys fidgeted in their seats.
The longer I waited, the more my throat burned–and the longer my to-do list grew.
But everything shifted with the barber.
When our wait was over, we walked in the room where she readily awaited and my younger son climbed into her barber's chair. She smiled at us and lifted the conversation. And though I'd sat for quite some time through both boys' haircuts and we'd discussed everything from report card grades to the uses of honey, the time had quickly passed and I found myself saddened by the thought I had to go.
Suddenly she stopped her scissors, as if she'd heard something remarkable. Stepping over to a small radio, she adjusted the volume and shared her song.
"My background music," she said. The song she'd heard when God had shifted everything in her life and somehow she'd been forever changed.
I felt her music. I'd felt it from the moment my youngest son had sat in the barber's chair. I'd hummed to its tune while we talked and while I'd stopped thinking about everything else to just enjoy a few moments on a busy Monday afternoon.
Within her background music, I forgot myself.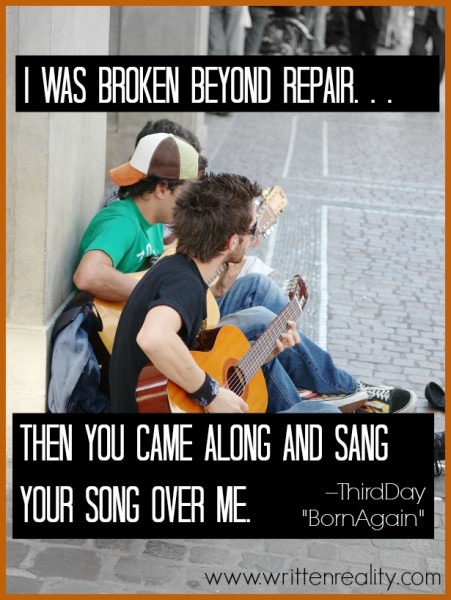 -my pain
-my long list of things to accomplish
-my worries and troubles and all those petty things I'd been tangled in just a few moments before
God sang her background music that now played over me–to move me in an entirely new direction.
I wonder–what song am I singing over the people I meet?
Is it powerful enough to move them to forget their own hurts and worries? Is it encouraging enough to move others toward God's truth?
[Tweet "God exalted will be the victor's song."]
What about you?
Can others hear your accompaniment track?
Does its sound rejuvenate their hearts and encourage?
How has someone's song changed you?   Share your thoughts.