This post may contain affiliate links. Please see my full disclosure policy for details.
Stocking the pantry with a few nutritional basics will help us avoid those go-to cereals filled with sugar or those pre-packaged frozen items with some sort of processed meat. Here are the 5 breakfast basics for moms on the go.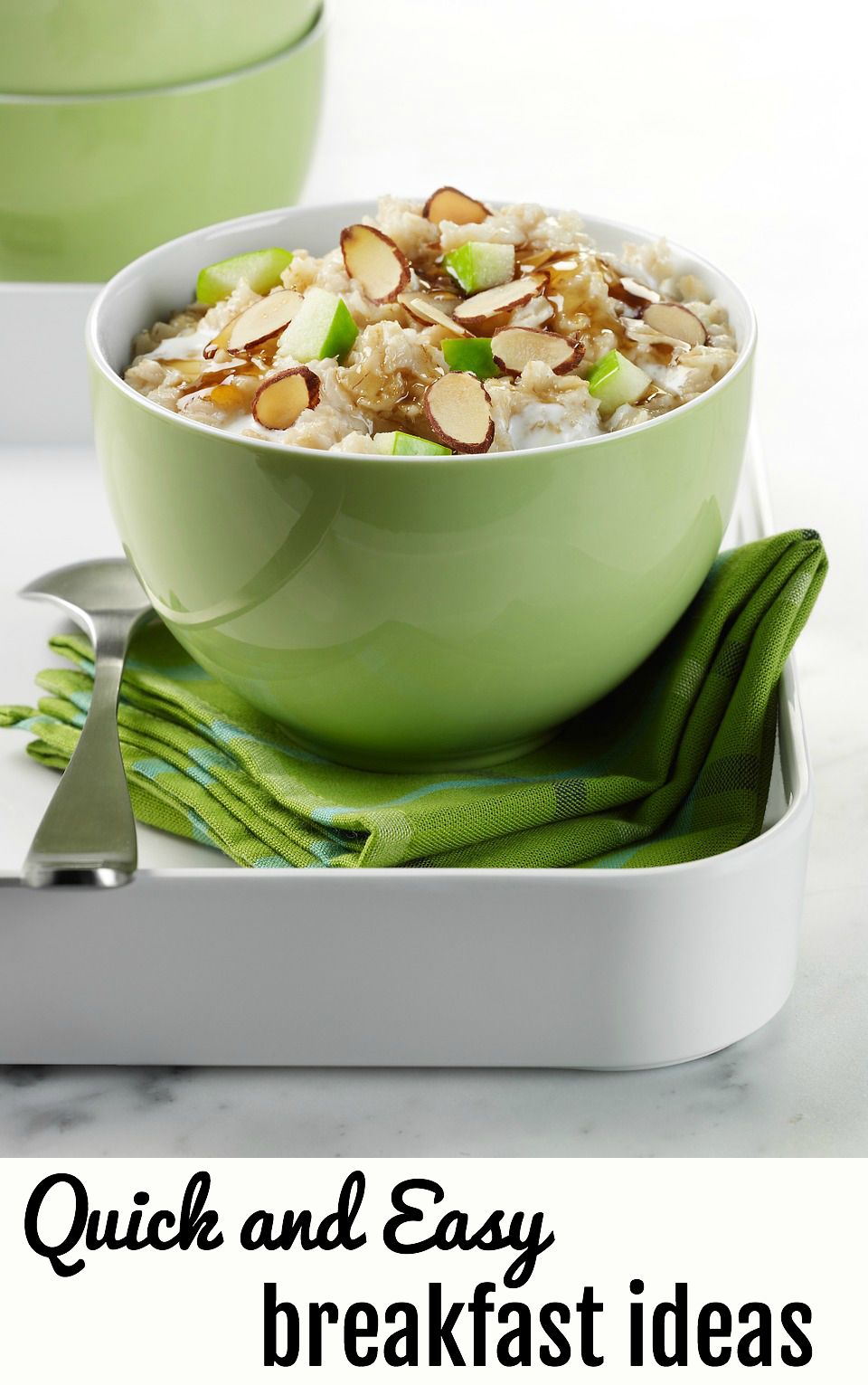 One of our greatest struggles as moms is meal planning during the school year. We're busy, and figuring out what to serve our families for every breakfast, lunch, and dinner is a continuous cycle where we often fall into a rut of PopTarts and our same old casserole–served with cheese.
For me, breakfast is the toughest. Mornings are early–you know what I'm talking about–too early to think about nutrition and making the best food choices.
That's why building a breakfast bar around a few basic staples can help us serve our families even during the morning rush hour.
Starting your family with a great meal doesn't need to be complicated or time consuming. To fuel your family every morning, create your own breakfast bar by setting out these breakfast staples that are nutritious and filling.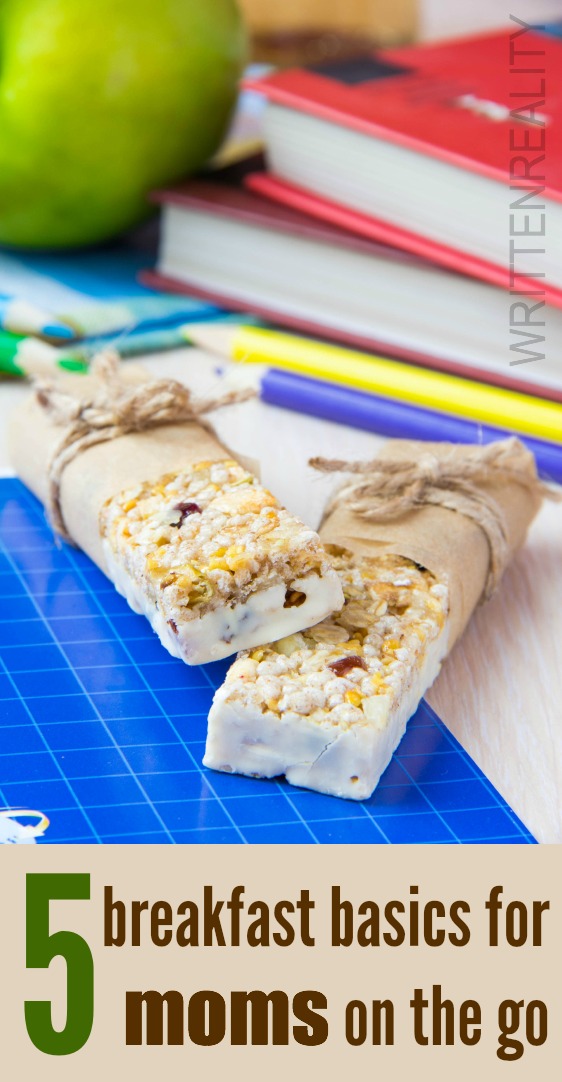 5 Breakfast Basics for Moms on the Go
1. Fresh Fruit
Grabbing a handful of berries or an apple is just too easy–and with so many tasty types–fruit is the greatest way to add a sweet flavor to basically any breakfast meal you crave.
2. Granola
Just like fruit, granola comes in many varieties. Packed with fiber and other nutrients, a little granola can add a nutritional crunch to your morning that easily combines with fruit, yogurt, peanut butter, etc. Again, it's a quick and easy ingredient to add to your family's breakfast everyday.
3. Peanut Butter
What about a dollop of peanut butter? Spread it over a granola bar or a slice of toast to control blood sugar and keep you feeling full for most of the day.
4. Bagels
Consider bagels the building block of breakfast. Grab a bagel, spread on a little peanut butter, top with banana slices, and you've created a great filling breakfast for anyone on the go.
5. Yogurt
Low-fat yogurt is rich in protein and calcium. Just make sure to choose a low-fat yogurt that's low in sugar, too. Then add your favorite fruit for a natural sweetener instead.
What about you?
What's your family's go-to breakfast favorite? Share your ideas with us!