This post may contain affiliate links. Please see my full disclosure policy for details.
Struggling with what to cook tonight?
Dinner doesn't need to be complicated. Here's a busy mom's guide to Quick & Easy Cooking with time-saving secrets and delicious, hearty recipes your whole family will love.
As a busy mom, cooking every night for a hungry family was my biggest struggle. When it came time for dinner, I'd stare into the freezer or pantry while my young boys complained they were starving.
Usually I'd grab some prepackaged meal I could just heat and serve as quickly as possible. Other times I'd resort to another night of takeout because I was just too tired to think up something creative to do with whatever I had in the pantry or fridge.
However, once I discovered a few simple secrets, cooking not only became easier, but enjoyable! Now I'm sharing what I've learned with other moms who need help in the kitchen. This cooking guide provides everything you need to easily create wonderful meals the whole family will love.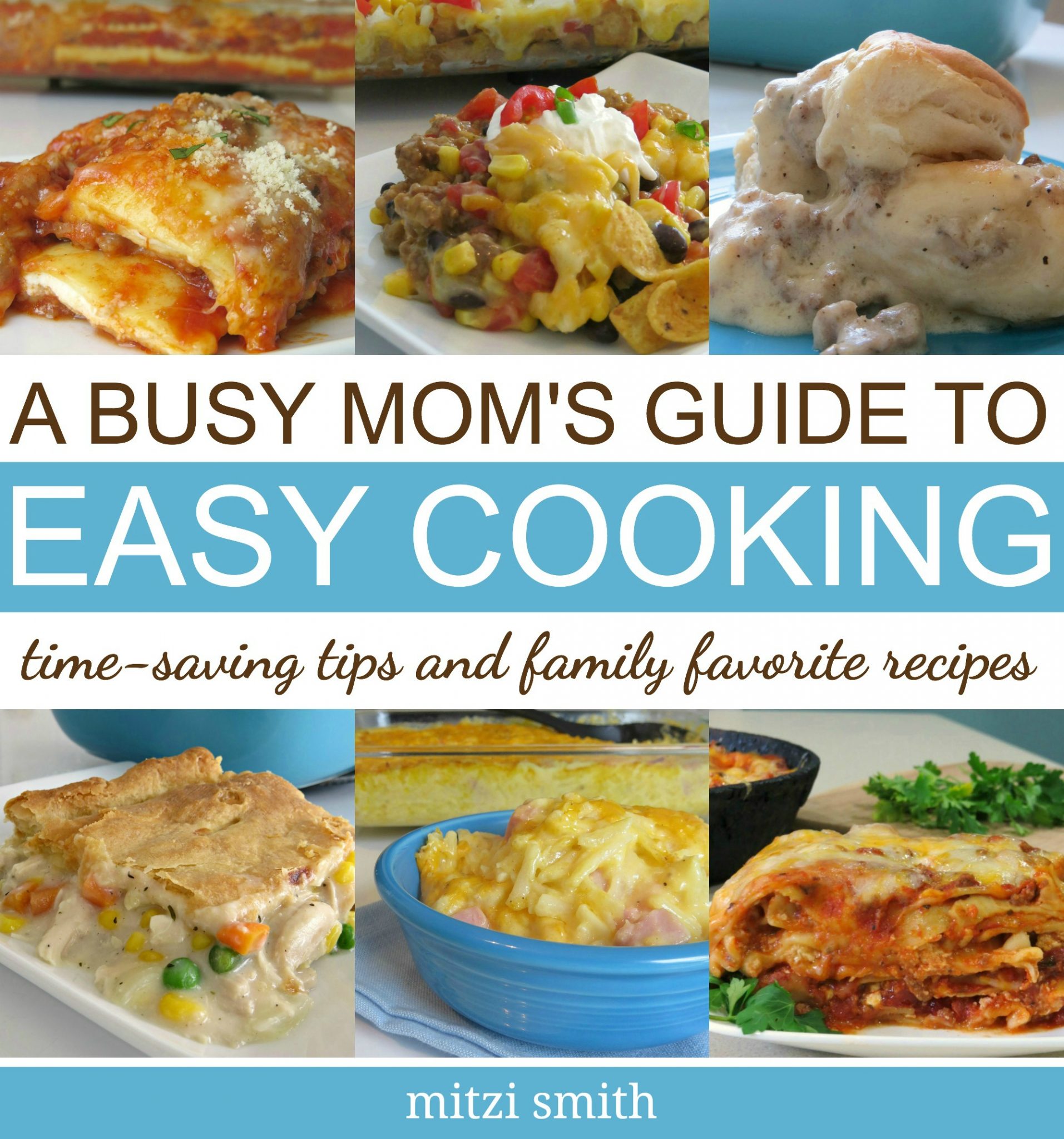 Time-Saving Tips and Easy Recipes
Download the Busy Mom's Guide to Easy Cooking and revolutionize your meal planning now:
The Busy Mom's Guide to Easy Cooking includes:
A Busy Mom's Pantry and What You Should Know
Save time and money with these basic pantry principles. Learn how to simplify your meal planning, save money, and stock your pantry and freezer with real food your family will actually enjoy eating every day.
The Meal Planning Guide Every Busy Mom Should Know.
This meal planning guide will revolutionize your dinner dash! These time-saving tips and meal-planning secrets will help you cook up family favorites in a hurry. Now you can spend less time in the kitchen and more time with the ones you love.
Plus, 30 Super Easy and Delicious Recipes
Our most popular recipes are included! The Busy Mom's Guide to Easy Cooking also includes 30 of our own family favorite go-to meals that are easy to make and super delicious, too.
I believe you can create hearty and delicious meals for your family even when you're short on time and low on cash. That's why I love sharing super easy recipes using everyday ingredients that are probably already in your freezer or pantry.
Discover just how easy it is to create crowd-pleasing, delicious meals every day. Grab the Busy Mom's Guide to Easy Cooking and revolutionize your meal planning right now!
Revolutionize Your Dinner Dash!