This post may contain affiliate links. Please see my full disclosure policy for details.

Lesson #1: Words Hold Power
I inherited my love for words from Daddy.  He wasn't a writer, though his penmanship was the most beautiful I've ever seen.
Daddy was a storyteller.
And when he spun a tale (he could stretch a tall one), people stopped to listen.  With only a word, a loud, crowded room would turn silent. Just as quick with another, the room would explode with a laughing roar.
And my speech and my preaching were not with persuasive words of human wisdom, but in demonstration of the Spirit and of power, that your faith should not be in the wisdom of men but in the power of God. 1 Corinthians 2:4-5 
Lesson #2: Past Words are Only the Past
My grandfather was a sharecropper.  The youngest of eleven, Daddy claimed, "we lived so far from town, they ran out of address numbers before they found us.  Just yelled when they thought we were close enough to yell back."
He lost his father as a young teen and dropped out of school to find work.
'Dirt poor' and piled high with prejudices, Daddy shook off the heavy hopeless words of his past. He plowed ahead to build the life God promised, rather than prove the failed one spoken over him by everyone else .
Past words serve as a start. Take the blessed words to remember.  Shake off the cursed ones and prove them wrong.
Brethren, I do not count myself to have apprehended; but one thing I do, forgetting those things which are behind and reaching forward to those things which are ahead, I press toward the goal for the prize of the upward call of God in Christ Jesus. Philippians 3:13-14 
Lesson #3: Your Words Matter
I love you were the last words I said to Daddy.  I love you were the same last words he said to me.
Let the words of my mouth and the meditation of my heart be acceptable in Your sight, O Lord, my strength and my Redeemer. Psalm 19:14
Lesson #4: God's Word Matters Most
Most of the memories I have of Daddy center around reading, praying, and speaking God's Word.  He believed every single one–from cover to cover.  He lived within the hope he found in God's truth.
When he died, I knew he'd met his reward. Though I ache from his absence, I am blessed to live within that same truth.
Direct my steps by Your word, and let no iniquity have dominion over me. Psalm 119:133
When Daddy died, there were no large bank accounts or trust funds or properties for investments. Instead, he left a legacy of the words he'd learned from his father–his Heavenly Father– and from Daddy's words, I learned those Words matter most.
Lesson #5: Words Live
The lessons from the living words of my Heavenly Father spoke through the life of my earthly father, and now continue living within me.
The grass withers, the flower fades, but the word of our God stands forever. Isaiah 40:8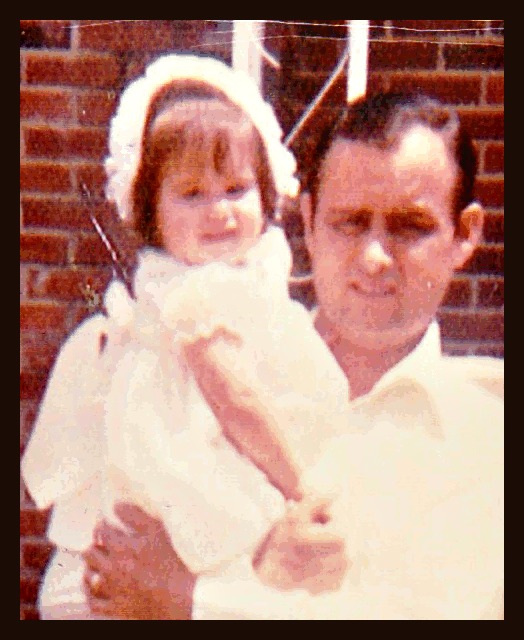 5 Lessons from My Father [tweetable]
 Follow Tweets 
 Or Pinterest