This post may contain affiliate links. Please see my full disclosure policy for details.
With so many technological advances, it's never been easier to share your faith online. But where to begin? With so many choices, it's hard to know which ones to choose and where to start. Here are a few articles, video clips, and other tips to help you build an online ministry and expand your reach: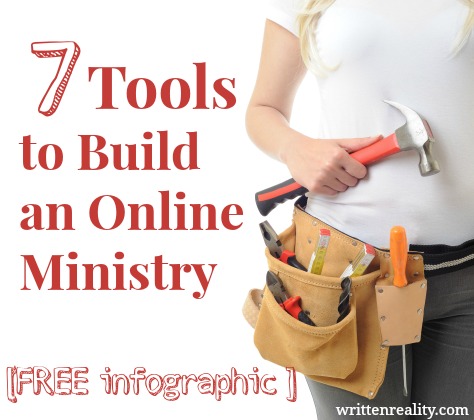 With just a few simple tools, you can build an online ministry by setting yourself in the most optimal position to spread your message and be heard among the rest.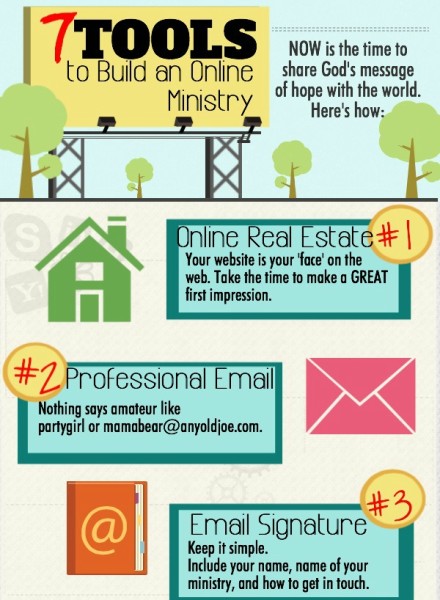 You can help others build an online ministry as well!
Feel free to pin, print, and share this Infographic that demonstrates the 7 Must-Have Tools to Build an Online Ministry.
Click Here for the Image and Click the Image Again to Enlarge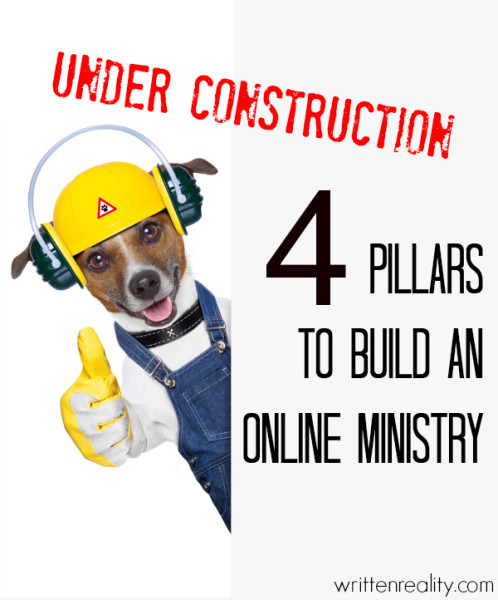 Though many marketers claim one is "king" or more important than another, all 4 components deserve equal attention to create a balanced framework–one that is strong enough to support the needs of your readers, and manageable enough to support your own.
Also on YouTube
Here are a few quick video clips on how to build an online ministry worth checking out as well: