This post may contain affiliate links. Please see my full disclosure policy for details.
Fall Fashion Trends Women Over 40 : We are loving the fall fashion trends this year. Check out this season's fashion to create looks by adding just a few of these trends to your wardrobe.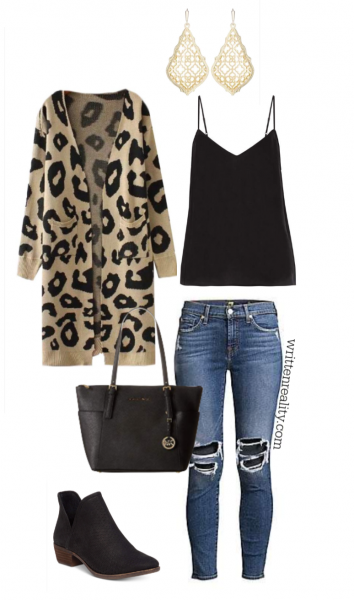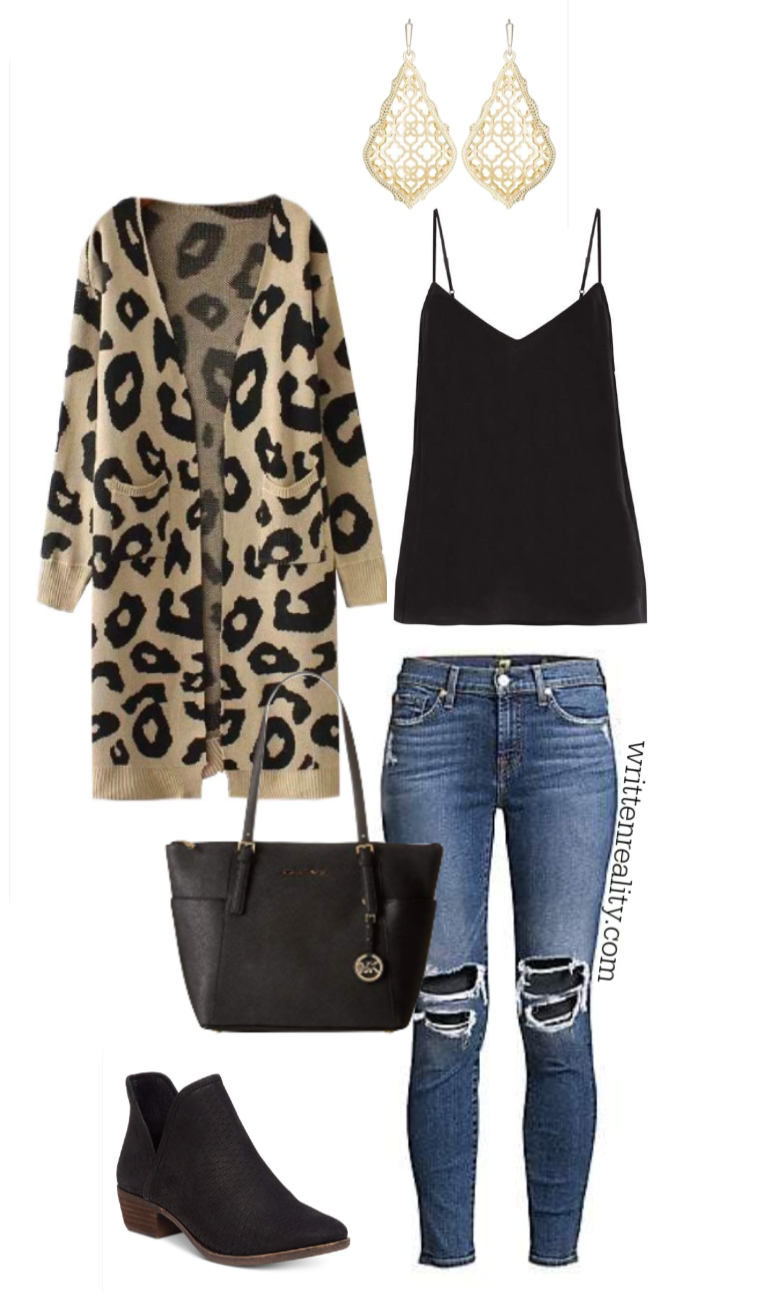 Shop the Look:
Fall Fashion Trends Women Over 40
The fall is my favorite season to try out new trends in fashion. It's always a great time to experiment with new looks by layering different things together, and I look forward to shopping around for the perfect new trendy pieces to add to my own collection. So this year I am sharing my "fall fashion trends women over 40" list. It's a collection of the fall fashion trends I think are easiest to incorporate into our wardrobe. Plus, they are super fun pieces, so shop around and find that perfect piece for your closet this season, too.
Staple Sweaters
I love sweaters because they are cozy and comfortable, and this year's fall sweater trends are the coziest ever. It's all about the oversized sleeve again this season and chunky sweaters that keep us cozy throughout the winter months as well. You'll see plenty of varieties, but I plan on grabbing a couple of new sweaters in neutral colors that I know I can layer with other pieces. There are plenty of colors and styles to choose from, so make sure you grab a couple of these trendy sweaters to add to your wardrobe this year.
Animal Print [Everything]
Who doesn't love a great animal print and I am happy to say that you can now find fun prints in all colors and every type of animal print you can imagine – from leopard to snakeskin – there is something for everyone to enjoy.
I like to enjoy the animal print trend in my accessories. You can add a pair of leopard print loafers, snakeskin booties, or even just an animal print scarf. There are plenty of items to choose from.
Camouflage
Let's not forget the fun camo we're seeing everywhere this season, too. Again, I'm super happy about it. I have a pair of camo pants that I've had for several years now. They go with everything and you can dress them up or down. When adding camouflage to your wardrobe, look for high quality pieces that you know you will wear. It's not going out of style anytime soon, so make sure to find a piece that you can wear with several different outfits.
Even better, there's a great gray and black camo that's much more subtle. I picked up a pair of this pattern in leggings and I can't wait to wear them. They seriously go with just about everything in my closet. Win-win for me!