This post may contain affiliate links. Please see my full disclosure policy for details.
I have more issues than Time magazine.
I battle negative thoughts, fears and insecurities. Yet, chanting "I am beautiful.  I am worth it," hasn't changed any of my circumstances.
And willpower has its own holes, regardless of the many celebrities who claim following its path will set you free.
No matter what we battle–weight, self-confidence, abuse, addictions–we aren't equipped to win.  Our nature is to fold.  And though we may follow 21 days to kick a habit, exercise, meditate and change, eventually we fall back into our old routine or just grab a new obsession.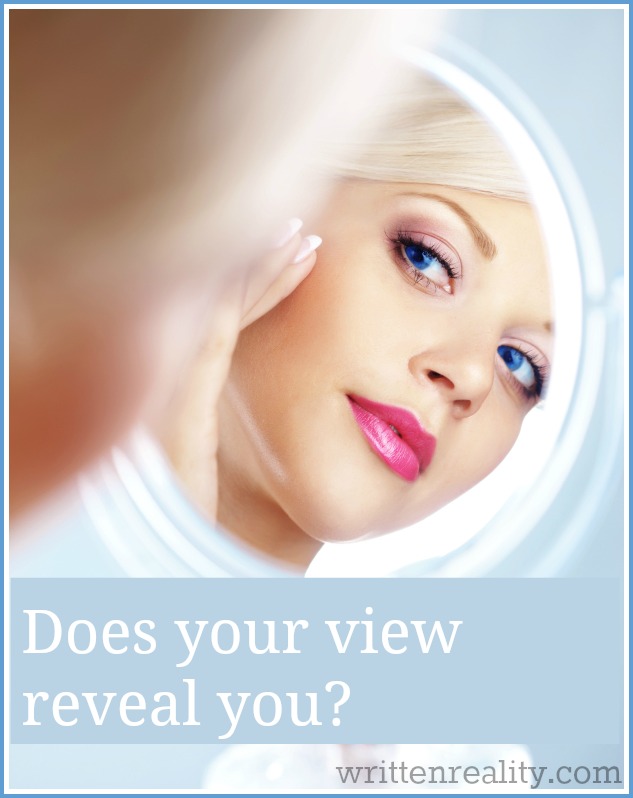 Changing the blank behind your I am never starts with you.
God's "I AM WHO I AM" response to Moses" What's his name?" question was more than just a cool attempt to grab Pharaoh's attention (Exodus 3).
Within those few words, God revealed the key to every man's purpose.  He is our purpose.
[Tweet "All of who we are can be found in the center of who He is. #Truth"]
That's why Jesus warned, "If you do not believe that I am He, you will die in your sins" (John 8:24b).  That's why He said, "I am the way, the truth, and the life" (John 14:6) and reminded those who questioned His authority that "before Abraham was, I AM" (John 8:58).
Everything begins and ends with God.
That means, we begin and end with God.  Changing or even understanding who you are will never come from self-motivation or self-discovery.  Our purpose will never be found within our own I am_______ response, but within the I AM who created us with His own I am in mind.
And He is before all things, and in Him all things consist.–Colossians 1:17
How has knowing God changed you?
Share your comments.