This post may contain affiliate links. Please see my full disclosure policy for details.
​
Do you know a busy mom in need of a "Nugget-vention?" You know, that mom who's serving her kids those formed chicken nuggets, keeping us guessing as to how the chicken was fried and formed into that mysterious shape.
There's good news for all us "Nugget offenders!" As busy moms, we can still save time while serving satisfying meals our family will enjoy.
This is a sponsored post for BlogHer. All opinions are 100% my own.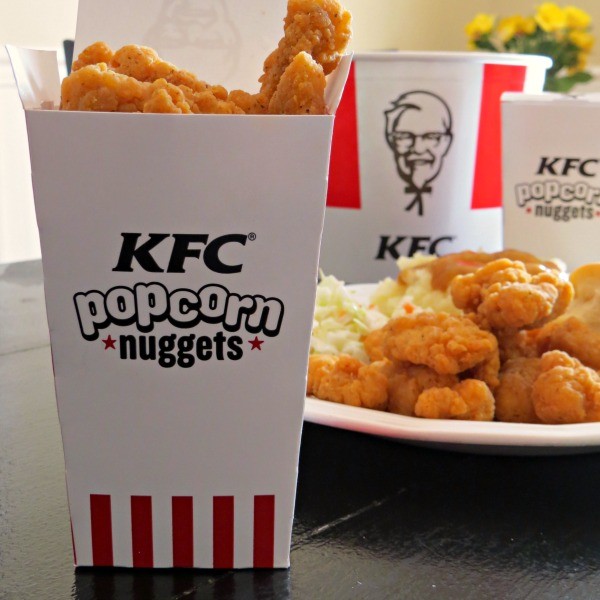 Let's face it, as moms on the go, we've all suffered from the quick and easy drive-thru routine.
We need dinner in a hurry, and though we want to serve satisfying meals to our families, we fall into a rut of just grabbing those nugget meals out of sheer convenience, or we buy the frozen varieties trying to save time in the kitchen to serve dinner to our hungry crowd.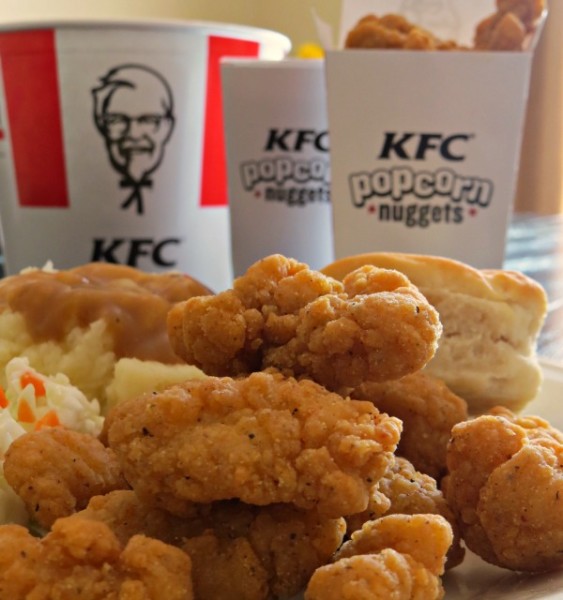 Thankfully, the nugget rut never lasted at the Smith House.
My boys grew tired of eating formed chicken nuggets at an early age. They soon began complaining that the nuggets were too rubbery and I thought they were bland and made from some sort of mystery meat.
So at our house, we quit cold turkey and haven't even tried a single chicken nugget from anywhere in a very long time.
However, we love KFC at the Smith House. My boys ask for KFC often and I love it too. It's a great way to serve my family a hearty meal of chicken that comes complete with all those tasty sides. That's why, when I discovered KFC served Popcorn Nuggets, I knew I could count on real meat and the great taste that KFC is known for.
"These are real nuggets with a real breaded crust!" was my 10 year old's response, and all of us devoured them, because they taste just as delicious as the KFC chicken we've always loved.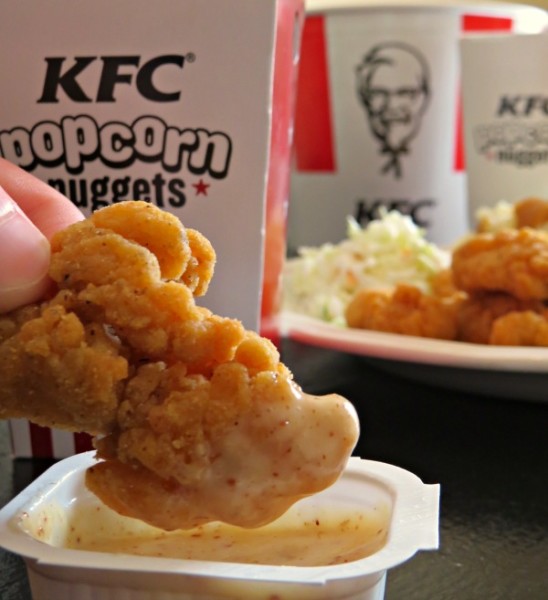 KFC Popcorn Nuggets are 100% white meat (never pressed or formed), extra crispy and made from the world's best chicken – the way nuggets should be.
So if you're a busy mom who needs a "Nugget-vention," the KFC Popcorn Nuggets are perfect! They're great for us parents seeking 100% white meat chicken with a delicious crispy crunch kids love.
Next time you need a "Nugget-vention," just grab KFC Popcorn Nuggets on the go or add them as a side to your next meal. Your family will thank you, and you'll be happy to serve them a satisfying meal that everyone can enjoy.
When have you or a friend needed a nugget-vention? Tell me in the comments!
This is a KFC-sponsored post for BlogHer. All opinions are 100% my own.
KFC Corporation, based in Louisville, Ky., is the world's most popular chicken restaurant chain. KFC specializes in Original Recipe®, Extra Crispy™, Kentucky Grilled Chicken® and Extra Crispy™ Tenders, Hot Wings™, Go Cup®, KFC Famous Bowls®, Pot Pies, freshly prepared chicken sandwiches, biscuits and home-style side items. There are more 4,300 KFC outlets in the United States. KFC Corporation is a subsidiary of Yum! Brands, Inc., Louisville, Ky. (NYSE: YUM.) For more information, visit www.kfc.com. Follow KFC on Facebook (www.facebook.com/KFC) and Twitter (www.twitter.com/kfc).
Be sure to visit the KFC brand page on BlogHer.com where you can read other bloggers' posts!