This post may contain affiliate links. Please see my full disclosure policy for details.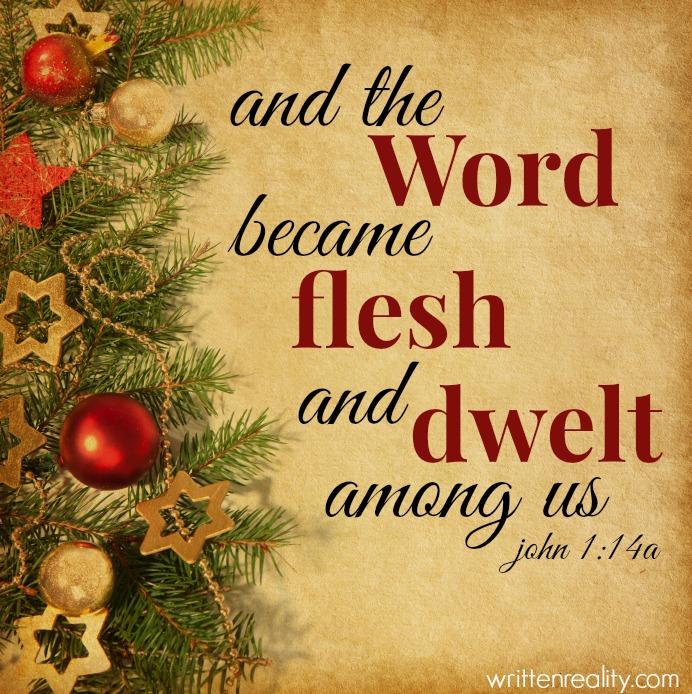 Wrapped in Reality
Throughout the year, we become 'wrapped up' in all sorts of situations.
Our thoughts wander.
Our hearts turn toward fleeting pleasures.
Our minds dwell on troubles and worries and the things of life we cannot change or escape.
God wrapped His Reality in flesh.
And the Word became flesh and dwelt among us, and we beheld His glory, the glory as of the only begotten of the Father, full of grace and truth. John 1:14
God's Word came in human form and dwelt among us.
Jesus.
His footprint stirred the hearts of men and rippled an eternal change.
This Christmas. . .
may we wrap ourselves in the beauty of His reality, savor the sweet fragrance of His Word, and shine the light of His truth throughout our world. [tweetable]
Wishing you a very Merry Christmas this year!