This post may contain affiliate links. Please see my full disclosure policy for details.
Need help finding the perfect gift for your mom this Mother's Day? Here are 5 great gifts every mom will love.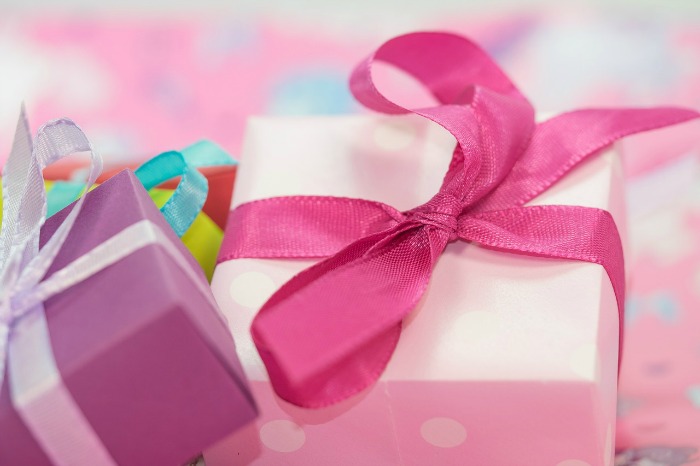 Buying for mothers is never easy. Our moms do it all and there is no way we can share our love and appreciation with anything we purchase or wrap in a bow. But we do want to offer our moms some sort of tangible token. And, as much as we love moms everywhere, we want to celebrate and honor them on Mother's Day with something special to say thanks.
So here's just a few Mother's Day gift ideas that are perfect ways to celebrate and honor your mom this year.
5 Great Gifts Every Mom Will Love
1.Large Tote Bag What mom doesn't love a new tote bag? Choose a large tote with a fun pattern for mom to use for shopping, as an overnight bag, or even a trip to the beach.
2. Body Scrub Spa Set All moms deserve a little pampering, but how many us can actually find time for a spa day? Purchase a basket and fill it with fun body scrubs, sponges, and soaps for mom to enjoy her own spa time at home.
3. Lounge Wear All moms need a pair of lounge pants. They're comfortable and great to encourage mom to take a breather and spend a day doing nothing, or steal some alone time to watch her favorite movie or read a good book.

4. Cosmetic Bag or Coin Purse Cosmetic bags are perfect to toss in a large tote. They're great for storing just about anything–from makeup brushes and lipstick, to small change, breath mints, and other trinkets, too.
5. Her Favorite Treat From chocolate to a special blend of coffee, all moms have their favorites. This year, treat your mom to her favorite sweet treat she wouldn't ordinarily splurge for herself. Fill a jar with her favorite candy and tie a ribbon around the lid, or maybe bake her favorite pastry and package it in a beautiful box.