This post may contain affiliate links. Please see my full disclosure policy for details.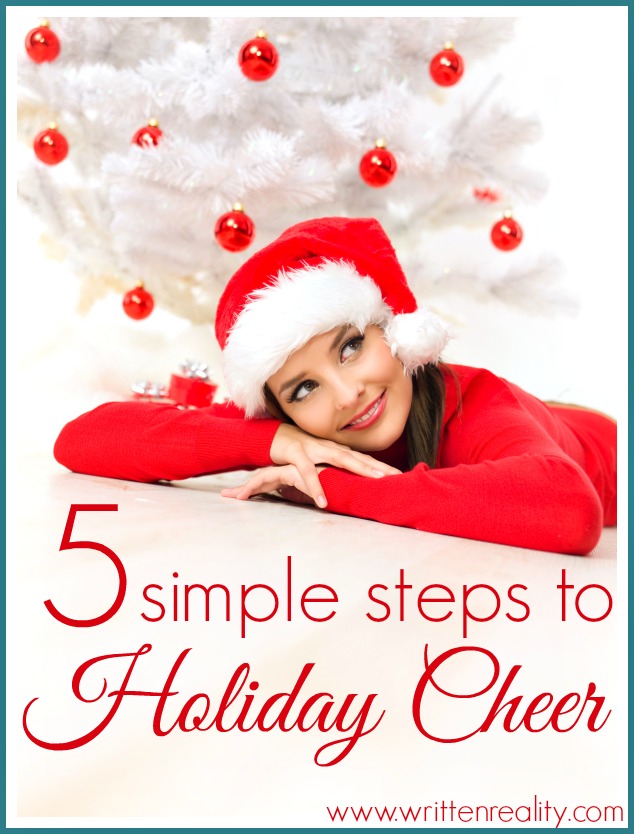 no. 1  Set Boundaries
I once read a book that changed my life forever:
Boundaries: When to Say Yes, How to Say No to Take Control of Your Life
After reading it, I began to realize my inability to say no crippled many relationships and kept me from pursuing the real things that mattered.
Buried between long shopping lines and our own long list of people pleasing awaits a balanced season of holiday cheer. Determine how you want to celebrate the season and set boundaries that will strengthen your relationships to experience the freedom offered within them.
no. 2  Keep it Simple
I tend to get carried away. Whether it's planning a vacation or celebration, my mind explodes with too many ideas where I'm soon trapped within my own fantasyland.
As Christmas approaches, my fantasyland then collides with all those perfect Pinterest ideas and everyone else's traditions.
However–
traditions are individually created–not a once size fits all.
and–
Fantasyland builds up hope, then leaves us disappointed and in debt.
Keep it simple.
Find a comfortable space between the bare minimum and over the top and create your own simple Christmas tradition.
no. 3  Let It Go
Holidays stir up all sorts of emotions creating the perfect environment for dwelling on the past.
Are you replaying regrets?
Feeling frustrated by a hurtful past?
Are you worried about future mistakes?
Jesus came as our gift of redemption.
Fully accept His gift this season of true peace and joy within your heart.
no. 4  Celebrate

From the famous words once asked by our dear friend Charlie Brown, "Isn't there anyone who knows what Christmas is all about?"
Jesus.
Christmas is a special time to celebrate our greatest gift of hope and love.
Nothing could ever bring us more happiness or contentment. Nothing else could ever compare to His peace and joy.
no. 5  Pray
Prayer replaces our thoughts of the past with forgiveness and love.
Prayer keeps us focused on the things that count.
Prayer reminds us of God's love for us, providing peace and joy within our hearts.
"pray without ceasing, give thanks in all circumstances; for this is the will of God in Christ Jesus for you." 1Thessalonians 5:17-18
What about you?
What steps are you taking toward holiday cheer? Share your thoughts with us.