This post may contain affiliate links. Please see my full disclosure policy for details.
If you've never had a taste of Cheeseburger Paradise Soup, I am sorry.
It's truly one of the best soups you'll ever taste. It's filled with flavor and hearty enough to feed your hungriest crowd.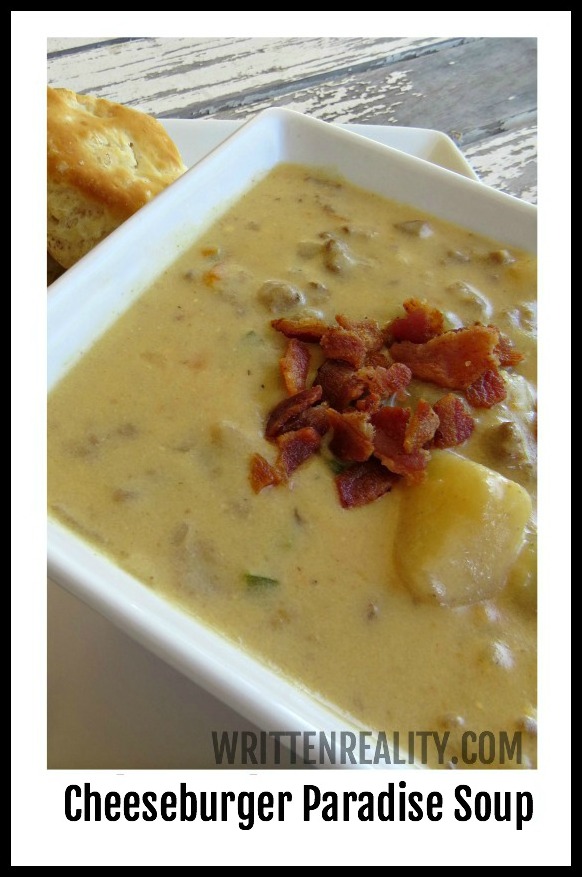 Cheeseburger Paradise Soup
We have several favorite soups at the Smith House, but this one is in a class by itself. Describing its rich flavor filled with fresh vegetables just can't do it justice. So take my word for it and try this one. Your family will thank you–it's that delicious.
This recipe reminds me of a creamy version of some of the stews my mom made when I was a kid. Its combination of vegetables gives it a unique taste of homestyle cooking, while the creamy cheese base adds even more comforting flavor to create the perfect soup.
We like ours with a freshly baked biscuit, and I also like to serve each bowl with a little crumbled bacon on top, too.
Check out the recipe details at the bottom of this post. And be sure to pin it for later, so you can print it out to serve to your family,too–enjoy!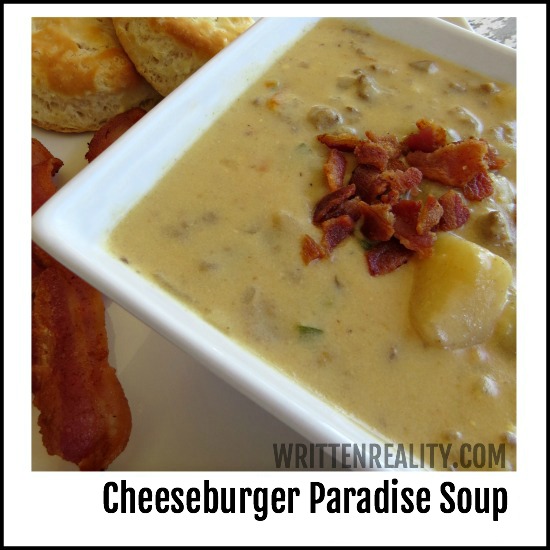 Other Topics You May Enjoy