This post may contain affiliate links. Please see my full disclosure policy for details.
As a mom on the go, I love casseroles for dinner. They're quick, easy to throw in the oven, and can usually be created by using a few pantry items I already have on hand.
At the Smith house, poppy seed chicken is a go-to casserole favorite.
It's hearty enough to feed our hungry crew and everyone loves its buttery crust and creamy combination.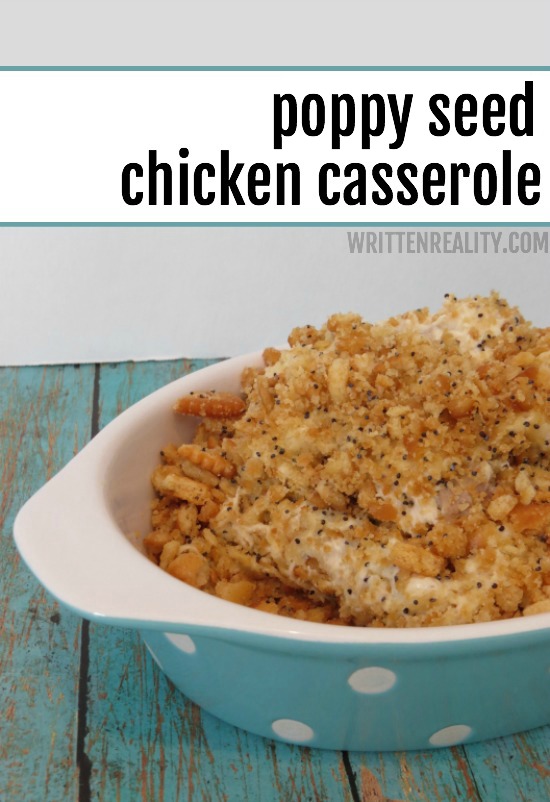 Poppy Seed Chicken Casserole
Another reason I love this casserole is that it's easy to make to your own liking. And over the years I've tried it several ways to experiment with different flavors, too.
So instead of using just the cream of chicken soup, I also include a can of mushroom. And I like to add some celery salt and Worcestershire sauce, reminding me of a lighter version of the dressing I serve at Thanksgiving–but I'll save that one for another day.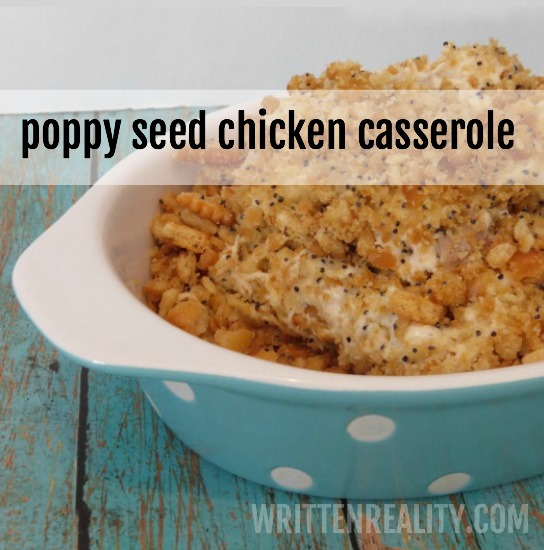 Other Recipes You May Enjoy:
Butter Crusted Parmesan Pork Chops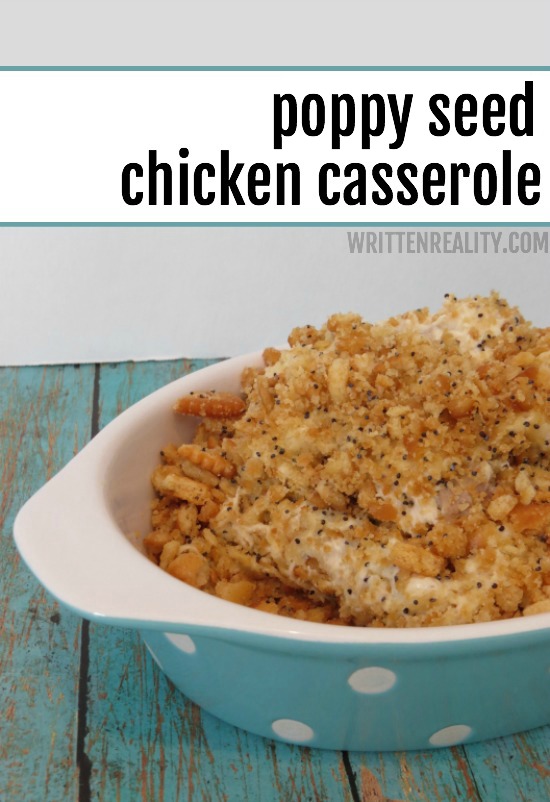 Poppy Seed Chicken Casserole
2014-09-12 07:58:22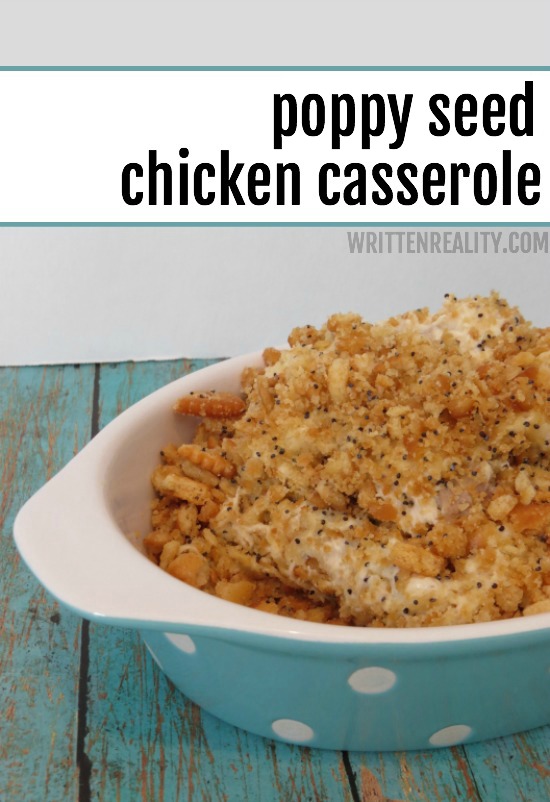 Ingredients
5 cups chicken breasts, cooked and cubed
1 cup sour cream
1 can condensed cream of chicken soup
1 can condensed cream of mushroom soup
1 teaspoon Worcestershire sauce
1 teaspoon celery salt
1 Tablespoon lemon juice
salt and pepper to taste
2 cups crushed Ritz crackers
1/2 cup melted butter
1 Tablespoon poppy seeds
Instructions
Preheat oven to 350 degrees.
In large bowl, combine sour cream and both cans of soup until well blended.
Add Worcestershire sauce, celery salt, and lemon juice. Mix well.
Fold in cubed chicken and spoon into lightly greased 9 x 13 baking dish.
In another bowl, combine melted butter, crackers, and poppy seeds.
Cover the casserole with the cracker topping.
Bake for 30 minutes to heat through and top is lightly browned.
Written Reality https://writtenreality.com/