This post may contain affiliate links. Please see my full disclosure policy for details.
Grilled Chicken Recipe Easy : Here's an easy grilled chicken recipe that's super quick, too. The secret is in the fabulous seasoning. It's an easy recipe your family will love!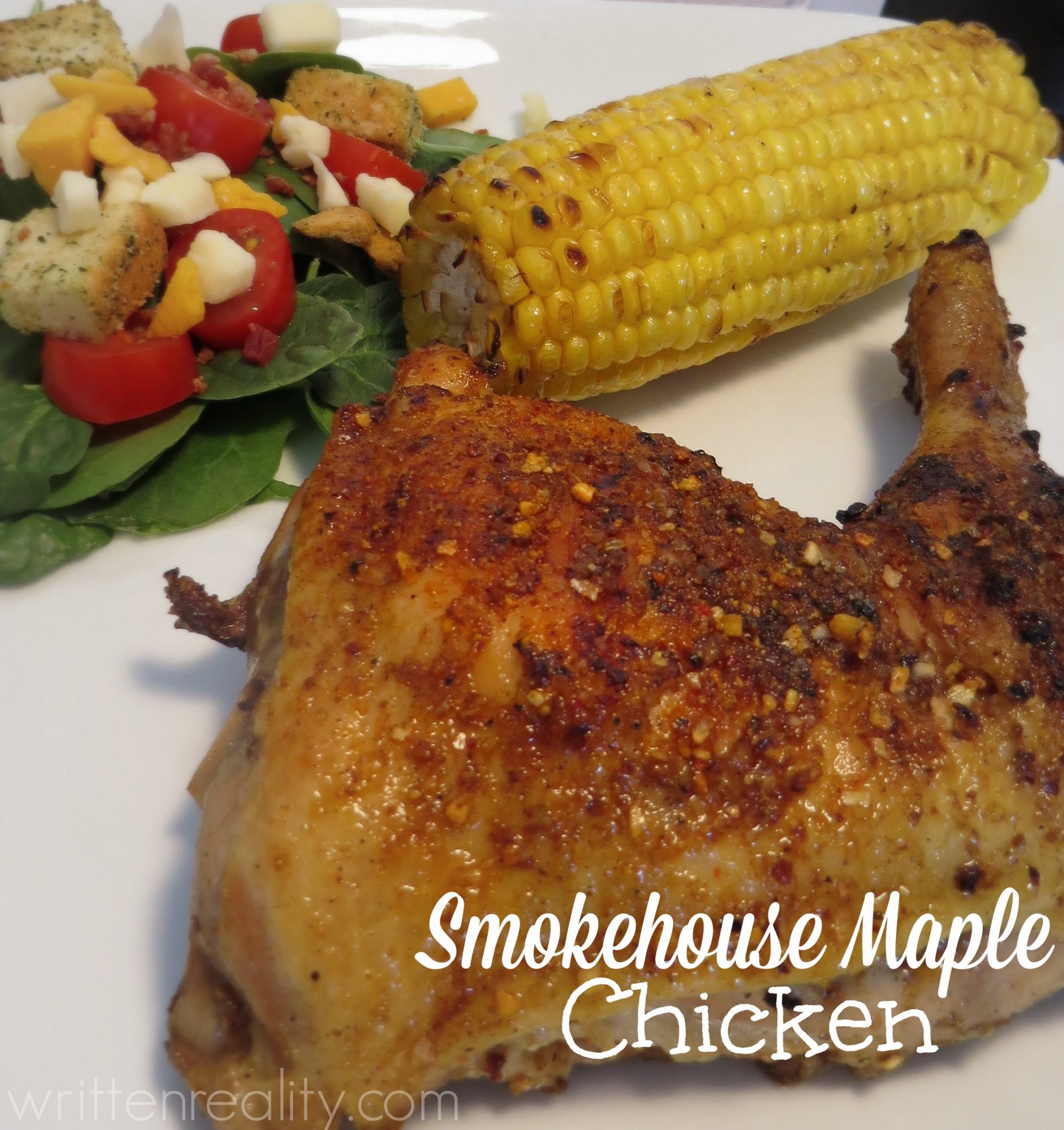 I'm always on the lookout for easy chicken recipes and Smokehouse Maple Chicken is one my family will devour. It is SUPER EASY–which gives it a 5 Star review from the chef–but it's sweet grilled flavor gives it a 5 Star review from everyone else who's tried it. Yes, it's that good.
>>Don't miss these 10 Great Grilling Tips!<<
Easy Grilled Chicken Recipe
The secret? It's a Grill Mate
from McCormick seasonings. It is fabulous!
The Smokehouse seasoning gives it a bit of maple sweetness that's easy to brush on with a little olive oil or even with a little Dijon mustard for a little extra kick. You seriously can just sprinkle the seasoning on each side of the chicken and toss on the grill. It really is that super easy.
But I usually blend it with a couple of teaspoons of vegetable oil for a crispy grilled skin.
Here's a quick tip: When grilling chicken with bones, boil it first. It speeds up the process and ensures evenly cooked chicken without those nasty pink center surprises.
Smokehouse Maple Chicken-super easy and a go-to favorite for the grill!
Click To Tweet
Next time you fire up the grill, try rubbing on some of this Smokehouse Maple seasoning. It's a yummy alternative and a great go-to for easy chicken or a budget friendly recipe your family is sure to enjoy.
>>Don't miss our most popular Best Recipes Using Rotisserie Chicken!<<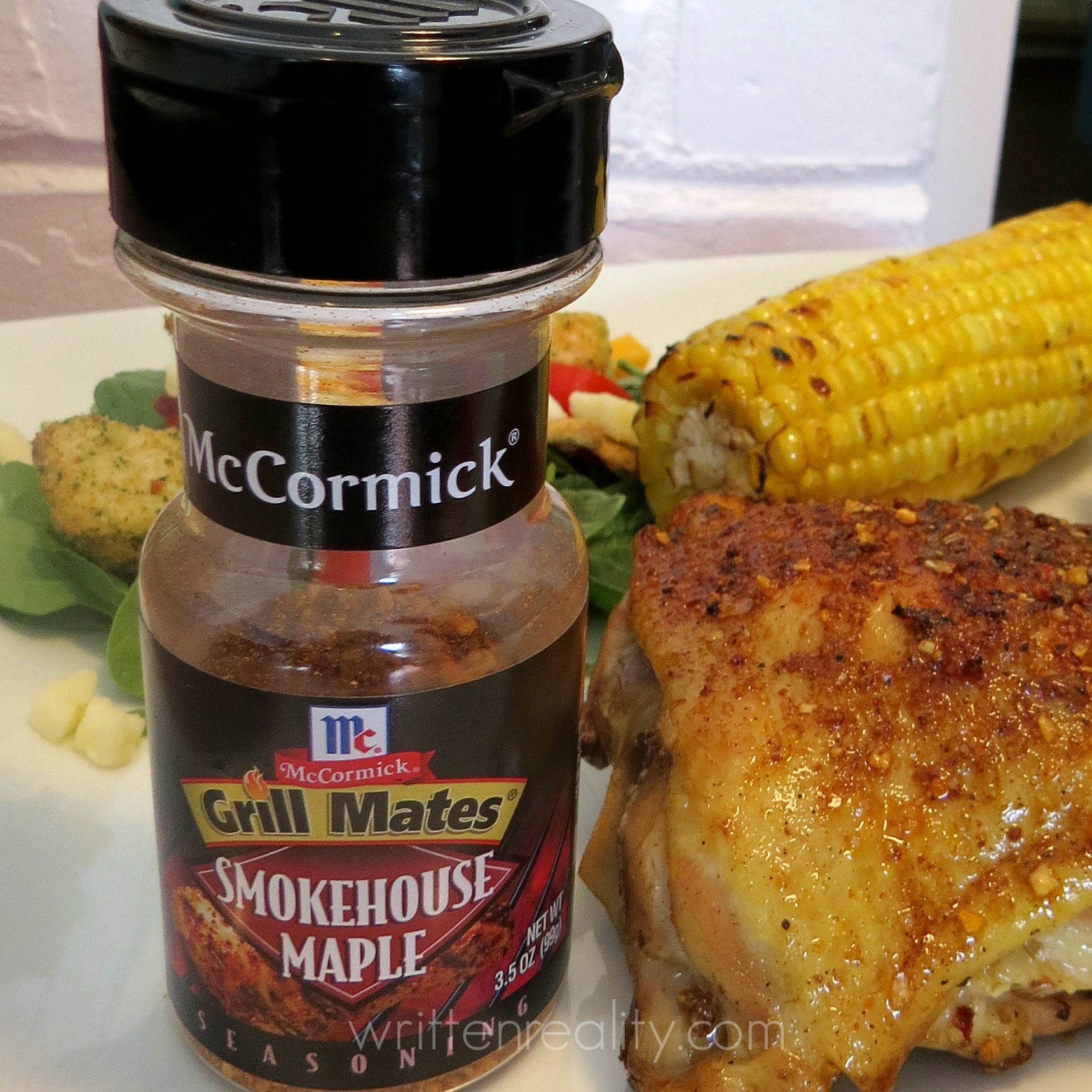 What are you waiting for? Fire up the grill and get to it!
Other Easy Recipes You May Enjoy