This post may contain affiliate links. Please see my full disclosure policy for details.
We've taken the Low Country Boil off the stove and tossed it on the grill.
It's one fabulous supper combining the fabulous flavors of a Frogmore Stew with the grilled kick we all love, too! Check out how we make Low Country Boil on the grill.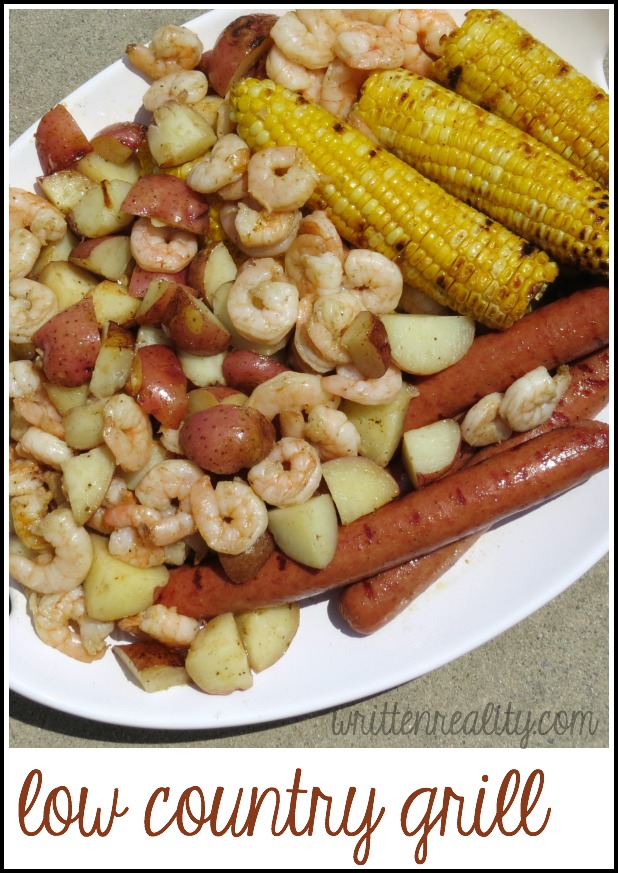 Raised in Carolina, many of my summer vacations were spent on Sullivan's Island. It's a small town that's just at the edge of Charleston Harbor– between Mount Pleasant and Isle of Palms.
Just as the sweetgrass baskets found at The Market's entrances, Charleston is woven within my memories–filled with historical significance and rich in the wonderful flavors of soul food and low country delights.
Low Country on the grill
A low country boil is part of that history, where pots of shrimp, corn, sausage, and potatoes were poured over newspaper covered picnic tables and everyone used their fingers to peel shrimp and dig out their favorite parts.
Years later, I still enjoy a good low country boil with friends. But now, I've learned how to toss those same ingredients on the grill for an even better version of this long-time southern recipe that's become a family favorite–minus the peeling hassle.
Frogmore Stew- Still a One Pot Wonder
My grilled version of a Low Country Boil (or Frogmore Stew as some call it) doesn't begin or end in a pot.
However, it's still served piled high and piping hot, filled with the same great flavors and combined as one dish on the plate.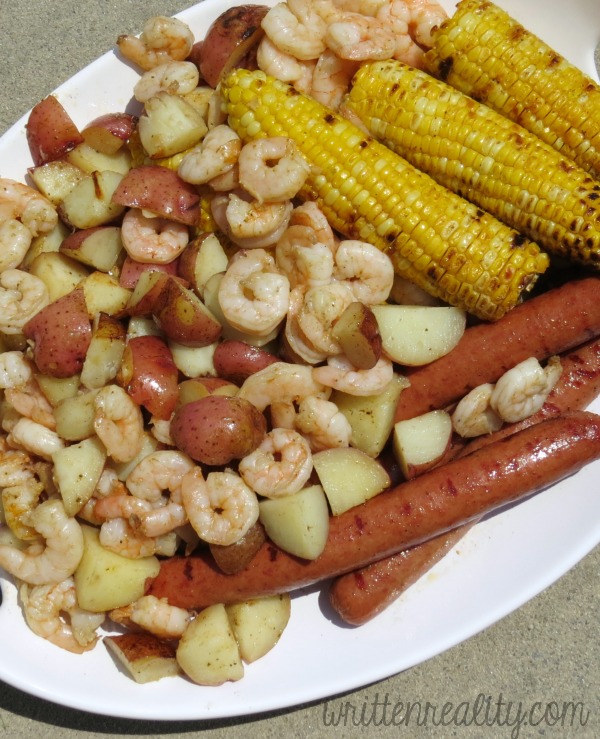 Below is the recipe for how I like to serve it and it's really an easy meal that's just tossed in the seafood seasoning and butter for flavor. However, taste the seasoning as you go to suit your family's preferences.
Feel free to bookmark this page, pin for later, or go ahead and print out your own copy to enjoy this week!
Grill Basket with Detachable Handle
When grilling shrimp or summer vegetables, we like to use a grill basket with a detachable handle. Simply spray the basket with a light coat of oil, toss in what you're grilling, and detach the handle so that the lid of the grill can be completely closed. Once the food is ready, just snap the handle back in place. It's one of our go-to grilling accessories and makes a great gift for Father's Day or for the Grill King or Queen of your home.
For my Low Country On the Grill recipe, I use the Microwave Method for Silk-Free Corn. It's quick, easy, and the corn tastes great!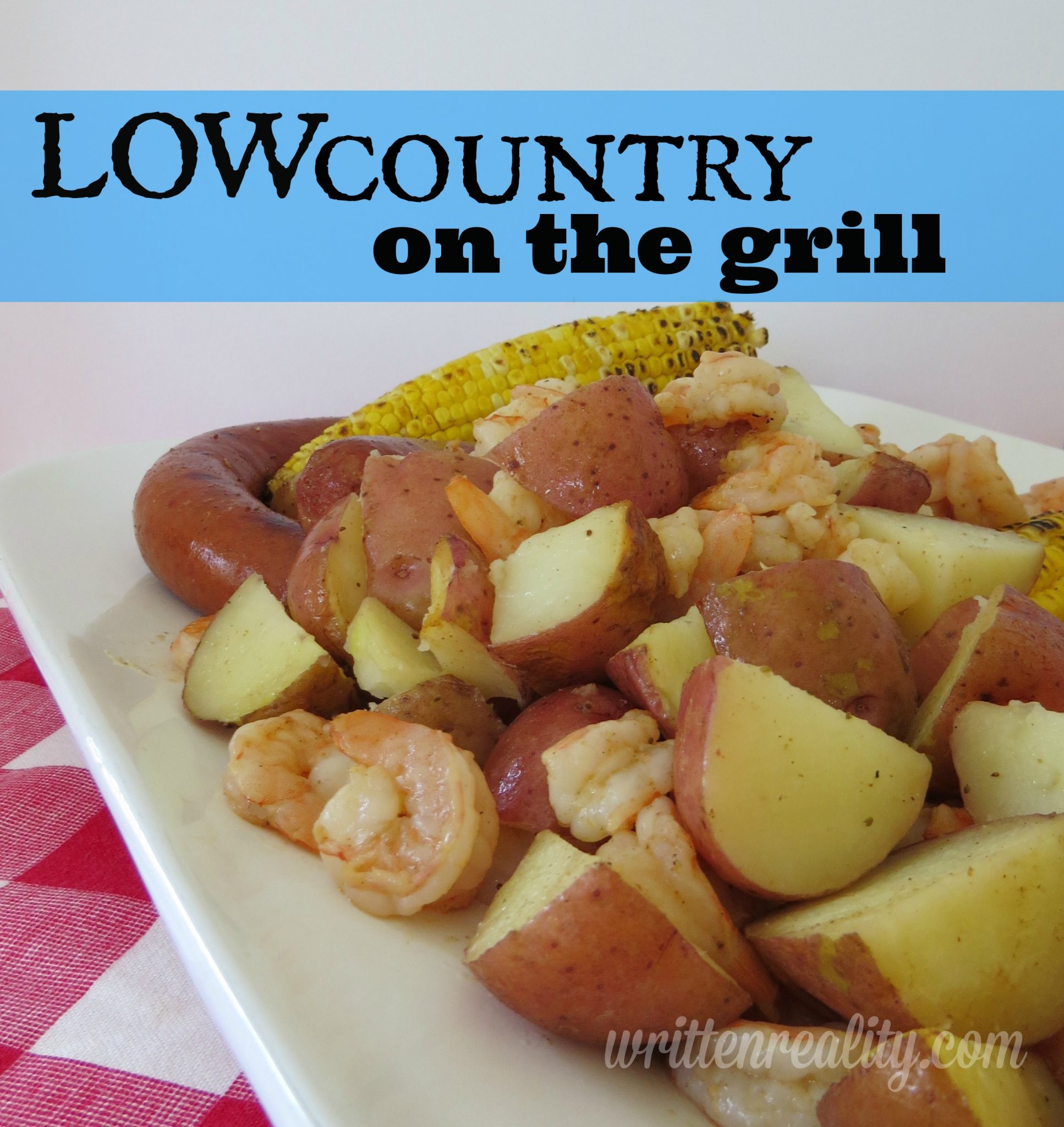 Low Country On the Grill
2014-05-06 14:13:51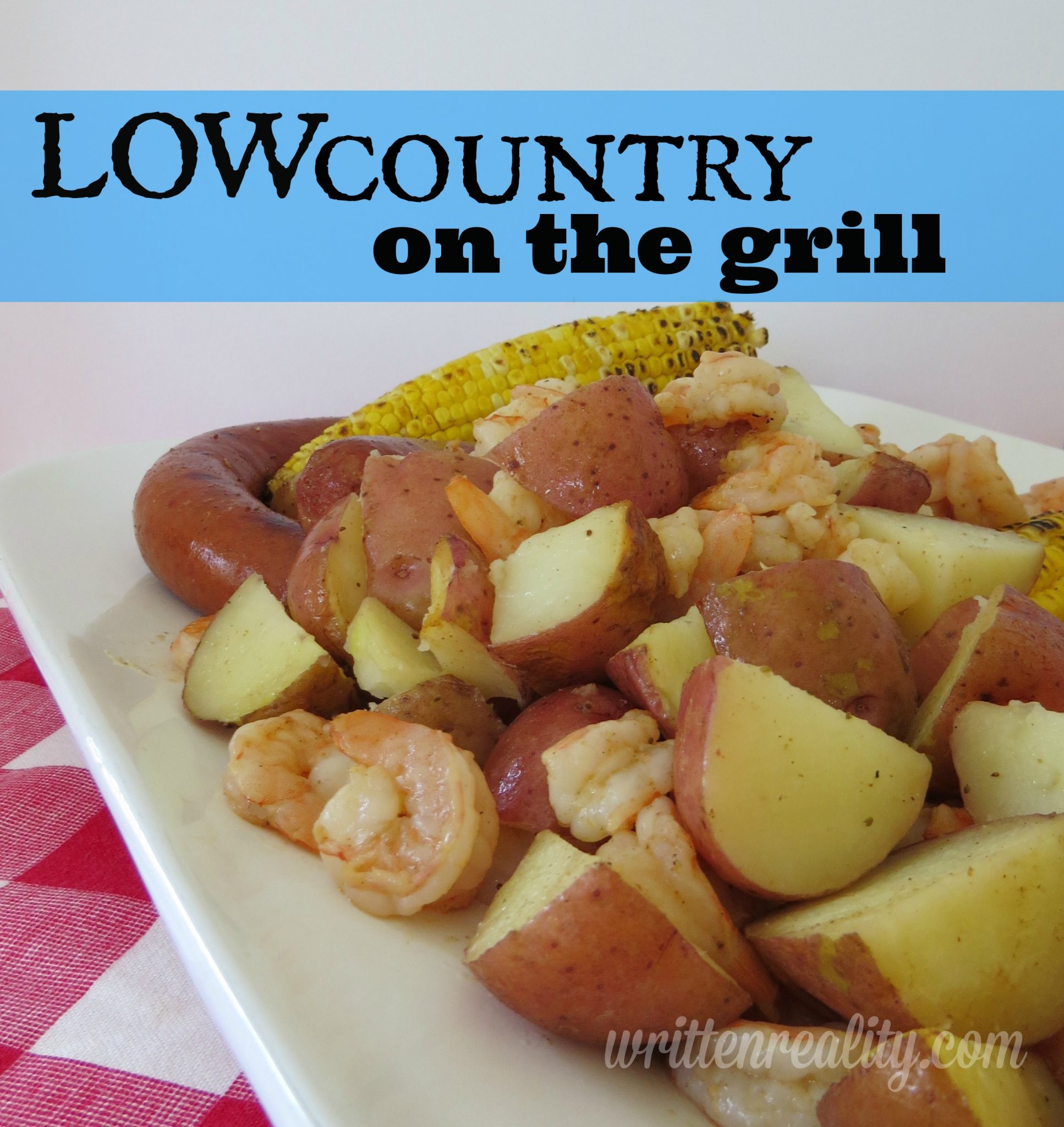 Serves 6
Ingredients
4 Tablespoons of olive oil
1 1/2 teaspoons of salt (divided)
1 teaspoon of garlic powder (divided)
2 teaspoons of seafood seasoning (divided)
1 small bag of red potatoes, quartered
2/3 cup of butter, melted
2 pounds of smoked sausage
4 ears of corn
2 pounds of medium shrimp, peeled and deveined
Instructions
Combine the olive oil with 1/2 teaspoon of salt, 1/2 teaspoon of garlic powder, and 3/4 teaspoon of seafood seasoning in large bowl.
Add potatoes and toss until coated.
Transfer seasoned potatoes onto greased heavy-duty foil that's been doubled and seal tightly.
Grill for 15 minutes and flip over. Grill for another 20 -25 minutes until tender.
Remove from grill.
While the potatoes grill, continue prepping the following
Microwave each ear of corn for 3 minutes, remove husks, and half (if desired).
Combine butter with the remaining seasonings in a small bowl, setting aside 1/3 cup for shrimp.
Grill corn and sausage while brushing on remaining seasoning over medium heat about 10 minutes, or until sausage is heated through.
Toss shrimp in reserved butter seasoning and grill in a grilling basket until pink.
Slice sausage, combine all ingredients, and enjoy!
Written Reality https://writtenreality.com/