This post may contain affiliate links. Please see my full disclosure policy for details.
Here's a super easy chicken parmesan recipe that tastes delicious.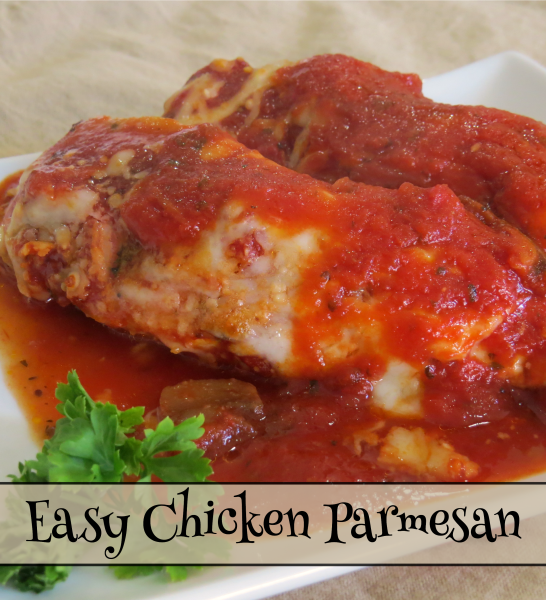 My kids love chicken parmesan. It's a comfort food classic at our house, and one we throw together on busy weeknights or on weekends when we're really on the go.
But, let's face it. Between the breaded crust and the extra cheese, it's a recipe that can easily become super high in fat and calories. So lately I've been making a less crustier version with fresh herbs and yes, still covered in parmesan, that's loaded with all the same flavors.
No, there isn't a breadcrumb crust on this one. Still, it's covered in a crust of parmesan and mozzarella and it's easy. It only requires a little prep work chopping a few fresh herbs, and then everything goes in the pan and you're good to go.
Here's how I like to make mine.
Ingredients:
3 Tablespoons olive oil
1 tsp. chopped parsley leaves
1 tsp. chopped rosemary leaves
1 tsp. chopped thyme
4 boneless, skinless chicken breasts, halved
1 jar Ragu Super Chunky Mushroom Pasta Sauce
1/2 cup shredded mozzarella
grated parmesan
2-3 Tablespoons butter, unsalted, diced into small pieces
salt and pepper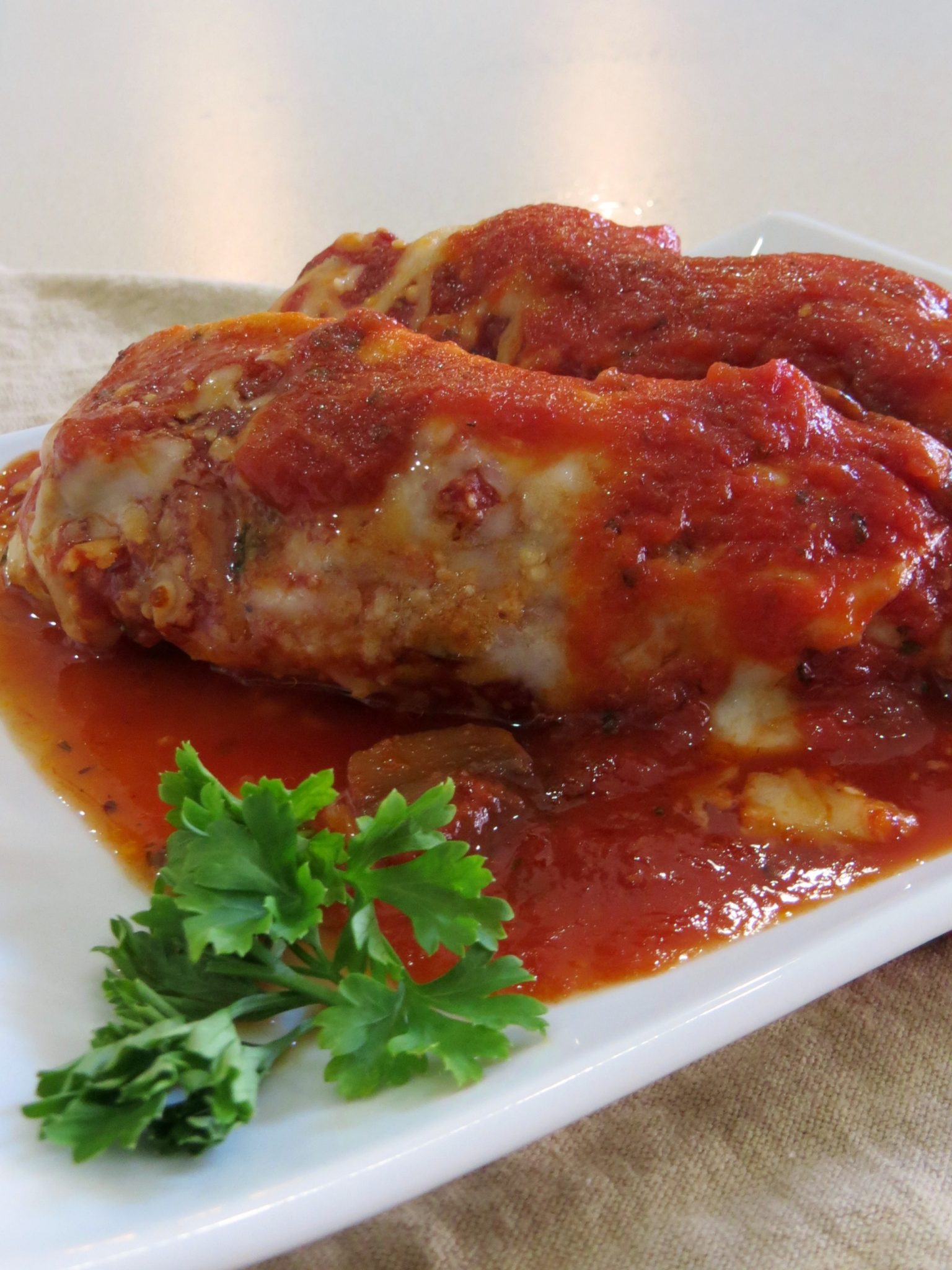 Directions:
Preheat the oven to 500 degrees.
In a small bowl, combine the freshly chopped herbs and oil, blending well. Brush each side of the chicken pieces with the oil mixture and salt and pepper.
Heat a large oven proof skillet over high heat–I use my cast iron skillet–and cook the chicken until lightly browned on each side. This takes only a couple of minutes on each side.
Remove the pan from the heat and spoon marinara sauce over each piece of chicken. Then layer each piece with mozzarella, a couple of teaspoons of parmesan, and butter pieces.
Bake in the oven for about 5 minutes, until cheese is melted and the chicken is cooked through completely.
Other Recipes You May Enjoy