This post may contain affiliate links. Please see my full disclosure policy for details.
Leftover Turkey Sandwich Recipes : Looking for ways to eat up that leftover turkey? Try one of these sandwiches to transform your Thanksgiving turkey into something even more delicious. These leftover turkey sandwich recipes are sure to be family favorites!


We love our oven roasted turkey at the Smith House. But sometimes after Thanksgiving, there's way more of it left than we'd planned for. What can I say? I love baking a great big turkey. But with only four of us, a great big turkey can take quite a long time to eat for leftovers.
That's why, today, I'm sharing some leftover turkey sandwich recipes. I've rounded up 8 scrumptious sandwich recipes that will transform your Thanksgiving turkey into something out-of-this-world amazing. Leftover turkey never tasted so good.
Leftover Turkey Sandwich Recipes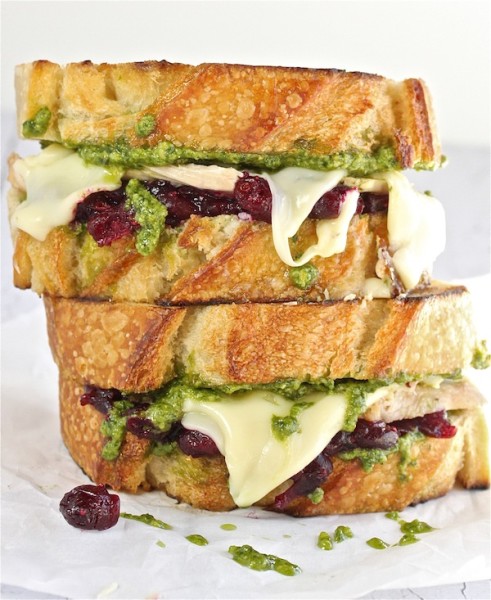 Turkey, Pesto and Cranberry Melt | The Hopeless Housewife
Here's a must-make for the day after Turkey Day. It's filled with leftover turkey, of course, and the colorful flavors of pesto and cranberry sauce.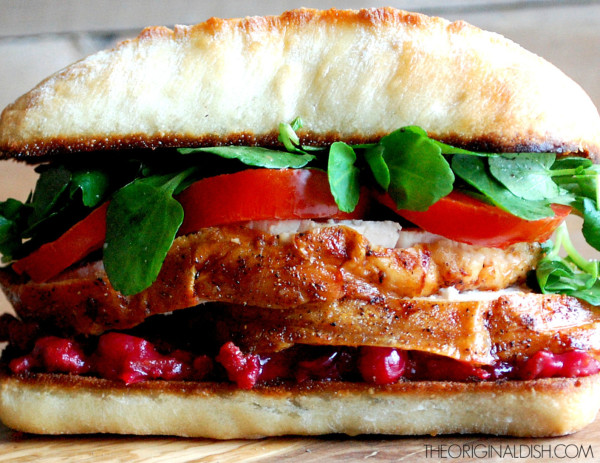 Turkey BLT | The Original Dish
With ciabatta roll + cranberry-bacon jam + watercress, this BLT takes the ordinary sandwich to a whole new sensational space.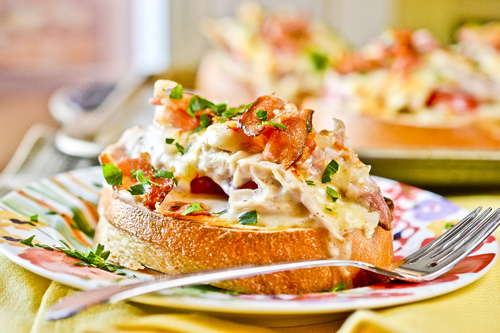 Hot Brown Turkey Sandwiches | Full Fork Ahead
People, this sandwich is amazing. It's filling and tasty tongue-tastic-ness. It's ridiculously easy to make.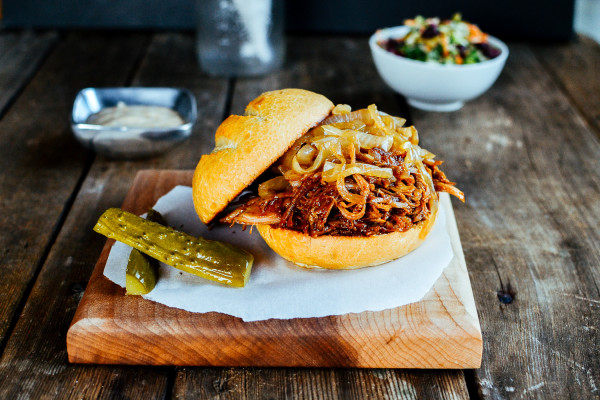 Pulled Turkey Sandwiches with Homemade BBQ Sauce | The Farmer's Daughter
Pulled turkey (or chicken, or pork!) with homemade bbq sauce, and the yummiest baked oven fries ever! And you just throw your turkey in the slow cooker to cook…how great is that?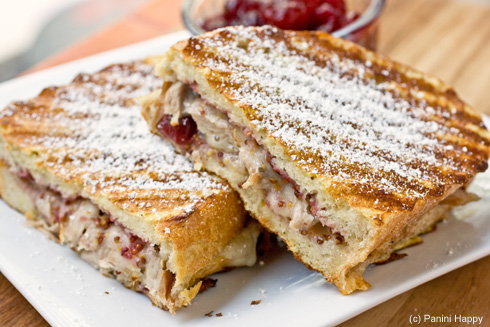 Turkey Monte Cristo Panini | Panini Happy
Dipped in egg, french toast-style, it's definitely a little more decadent than your everyday sandwich.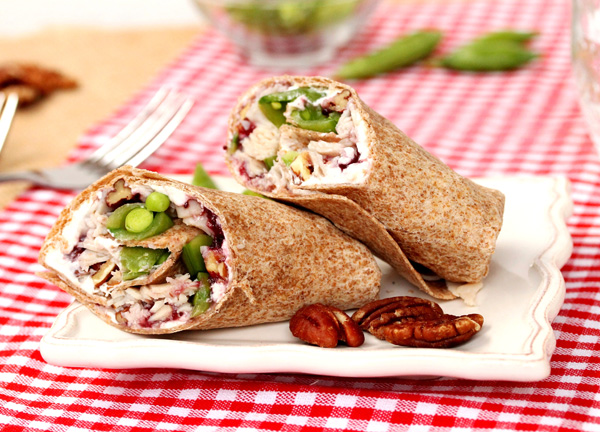 Turkey, Cranberry and Cream Cheese Pecan Wrap | Coupon Clipping Cook
This one is a little different, but I had to include it in our leftover turkey sandwich recipes. It's a turkey wrap that is light, full of flavor, and has some fun crunch to it with the pecans and sugar snap peas.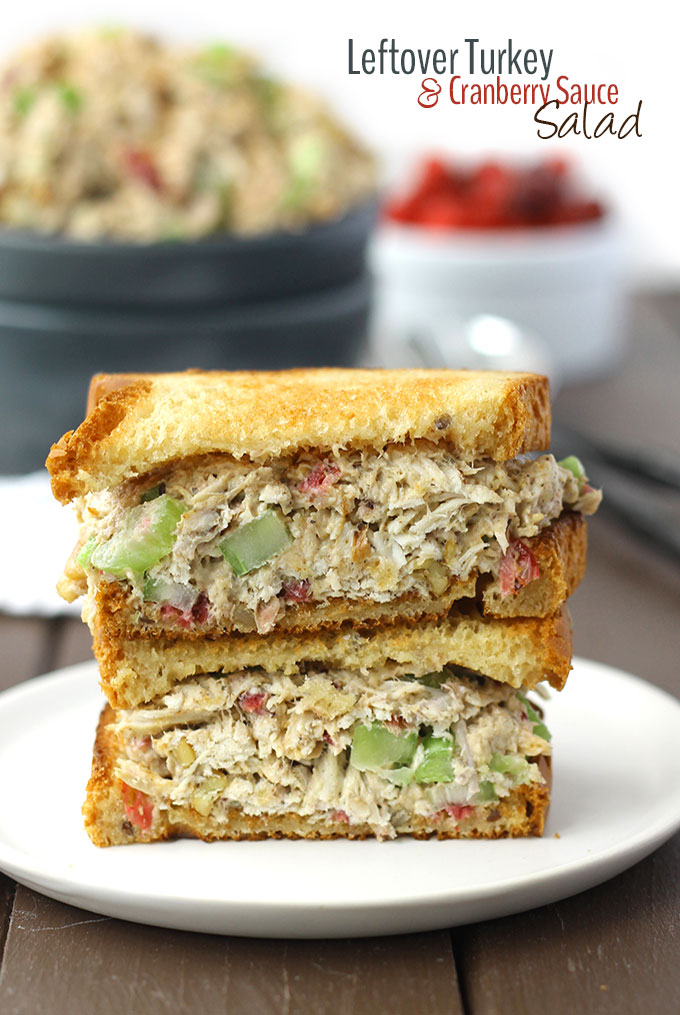 Leftover Turkey and Cranberry Sauce Salad | The Healthy Maven
Not sure what to do with all of those Thanksgiving leftovers? Repurpose them in this Leftover Turkey and Cranberry Sauce Salad! It's delicious and a healthy alternative for the days after Thanksgiving!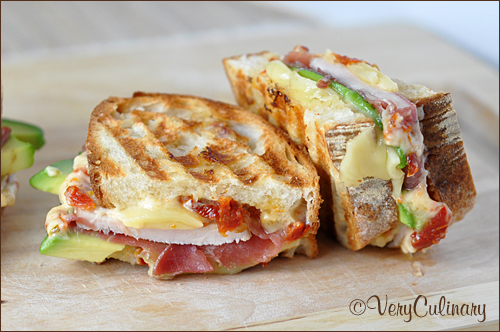 Prosciutto Wrapped Turkey w/Avocado and Swiss Panini | Belly Full
Here's a panini version where the leftover turkey sandwiches are wrapped in prosciutto-yum-and filled with fresh avocado, sun-dried tomatoes, and swiss cheese.
Check out these #LeftoverTurkey sandwiches! Turkey never tasted so good. Click To Tweet

Other Recipes You May Enjoy