This post may contain affiliate links. Please see my full disclosure policy for details.
Check out these Popular Christmas Chapter Books For Early Readers. You can read aloud as a family or your early readers can enjoy on their own.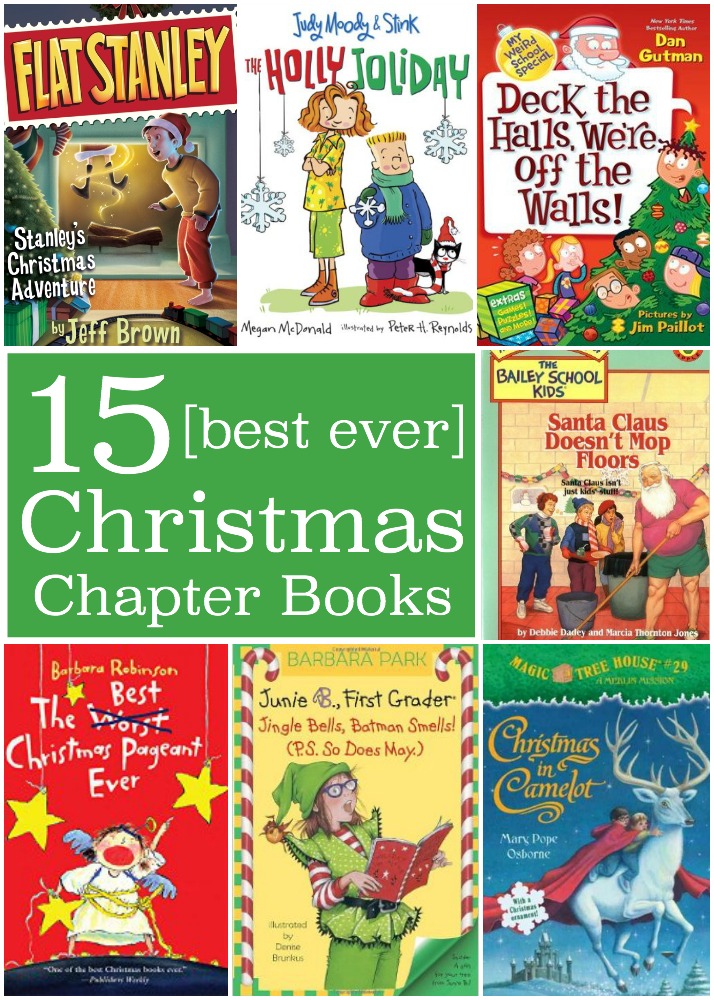 We love to read at the Smith House. And during Christmas, I've always kept a basket of holiday books by the Christmas tree that everyone could pull from and enjoy. Here are a few of our favorites from when the boys were just learning to read early chapter books on their own.
Most all of our early chapter book series has at least one or two Christmas stories. So if your kids have a favorite book character or series, make sure to check during the holidays for a special Christmas book as well. All of these would make great stocking stuffers, too. And their perfect ideas to add to family baskets for neighbors and other friends.

15 Christmas Chapter Books
These books are perfect for reading before bedtime and great read alouds the whole family will love.
1. The Best Christmas Pageant Ever by Barbara Robinson
2. Junie B., First Grader: Jingle Bells, Batman Smells! (P.S. So Does May) by Barbara Park