This post may contain affiliate links. Please see my full disclosure policy for details.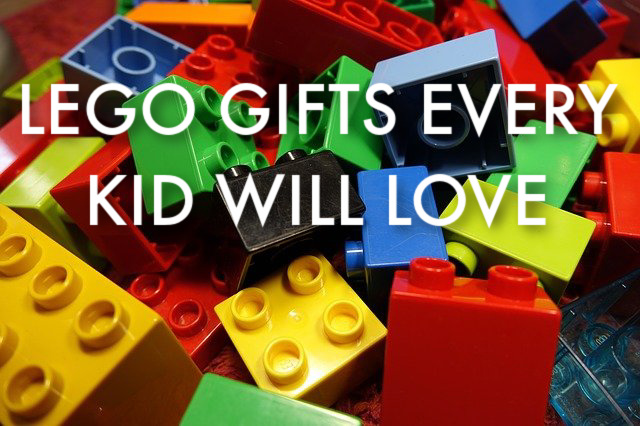 We have enough Lego bricks in our bonus room to open our own Lego store. And with two boys who, for years, played with Legos more than anything else, we've designated an entire space upstairs just for Lego products alone.
In fact, my youngest son had two Lego-themed birthday parties back to back and though he'd already dressed as a Lego man one Halloween, I had to talk him out of doing the same the next time around.
We know a thing or two about Lego's expansive product line, and, after spending more money than I want to admit on the tiny bricks and their accessories, I've learned some helpful hints and ideas for new moms who've just joined the Lego search.
These Lego gifts for kids are perfect for any kid on your list. They're inexpensive, great to include with any Lego set, and make a great addition to any kid's Lego supply.
Check out our Best Lego Batman Movie Sets, too!
Avoid the Big Ticket LEGO Themed Box
IF you are purchasing a Lego set for a younger child, I suggest choosing the assorted brick sets rather than the big ticket themed ones.
LEGO Classic Medium Creative Brick Box for Creative Play
When you're shopping for Lego gifts, check out the box and its contents. Although every kid may want the latest themed Lego set that's the most expensive in the store, chances are, what they're really after are the mini figures that's included.
So you'll spend most of the day locking together a gazillion tiny bricks, and within hours it's broken down, used for parts, and created into something else.
Those kits are not about what's supposed to be created with the gazillion bricks. If your kid is just starting out with Lego play, chances are your kid wants those tiny mini figures featured in the bottom right corner of that very big box.
7 Lego Storage Solutions to Keep Your Feet Happy And Pain Free!
Lego Gifts For Kids
Though themed kits are expensive, Lego still offers many other products that are much more versatile, more reasonably priced, and great gift ideas for even that kid who already has every Lego product ever made. Here's a list of 10 Lego gifts for kids.
Though the most common color is green, Lego baseplates now come in several colors and sizes. They're the perfect starting point to create scenes, buildings, displays, and anything else your child may want to create.
My boys have often used them to transport their creations from upstairs in the bonus room to their bedrooms or wherever they want to continue working at the time. The base plate keeps the Legos locked in place so that you can easily avoid those mishaps with Lego bricks and tiny pieces all over the place.
I suggest beginning with the large green baseplate if you've never purchased any. It's Lego's bestseller and my youngest son uses his more than anything else.
How about sorting your blocks by color? This quad pack includes more than 240 pieces in vibrant shades of blue, red, green, orange, and fun, bright colors.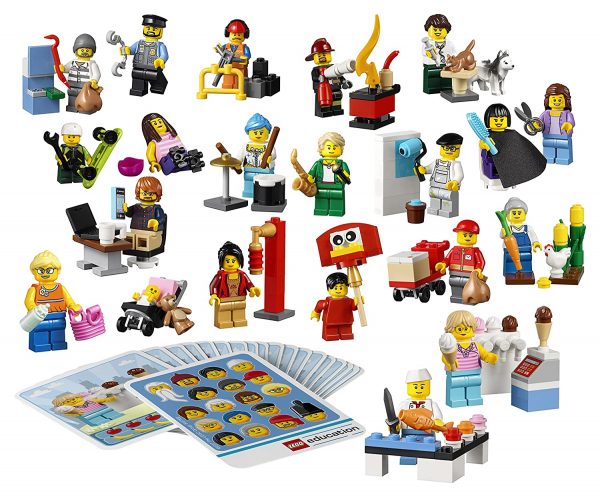 After spending way too much money on those big kits for just one or two mini figures, I learned to invest in mini figure sets, instead.
These sets are actually harder to locate, and you may need to do a little digging to find a set to suit your child's interest, too.
One year I bought my son a basic mini figure set for Christmas. Turns out, it was his favorite gift and he continues to play with them today.
My youngest son spends more time changing hair pieces, shirts, and light sabers than anything else.
These tiny accessories are what make the Lego brand so versatile. And I've often found bundles of light sabers, hair pieces, and other little accessories I know my son will love.
Every kid who wants to build a Lego collection needs storage for it. And after a couple of times stepping on those little bricks, every parent will happily purchase a Lego storage shelf to avoid stepping on those painful pieces during the night.
When both of my boys were at the peak of playing with Legos, they would occasionally complain about snatched bricks or how someone bothered their latest project.
To eliminate the sharing issues, I purchased each son a portable storage box.
That way, they could store the Lego bricks and accessories they were using in the box while working on the project, and could easily carry it around to work on the project in other places, too.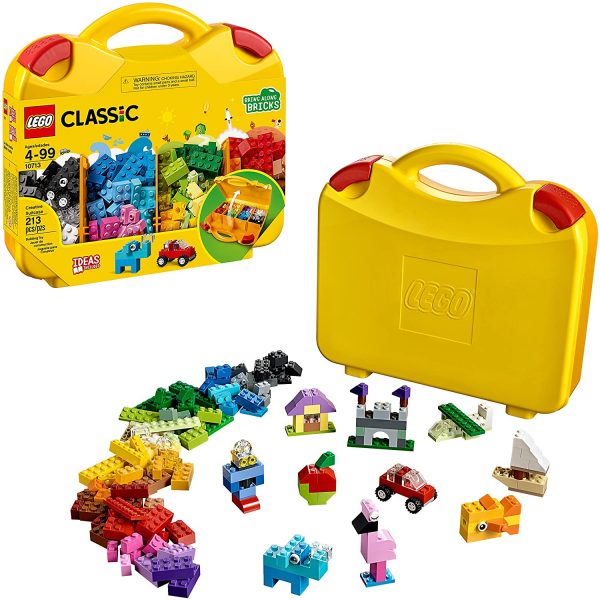 This case comes with various Lego pieces to get your kids started on building their own collection!
Lego themed backpacks make great storage for travel, too!
My boys always loved the surprise mini figure packs. And since they're usually just a few bucks, I like to drop them in their stockings as an extra bonus.
Each year, Lego usually creates a new Minifigure Mystery Bag series of about a dozen different mini figures that also includes those fun accessories, too.
The Lego books are amazing! Seriously, after flipping through the pages, I want to build something myself. They're colorful and share step by step guides for all sorts of fun ways to stretch your Lego-making imagination.
Some of the books share facts about their mini figures, how to build your own toys, or details about a certain theme or line.
But they're all high quality and full of great pictures to spark your own creativity, and any of them would make great gift ideas, too.
Similar to the creative set, this set has those little pieces that kids are always looking for. Again, it's a great set to add to any collection so that your child has those extra pieces they're always needing for their latest idea.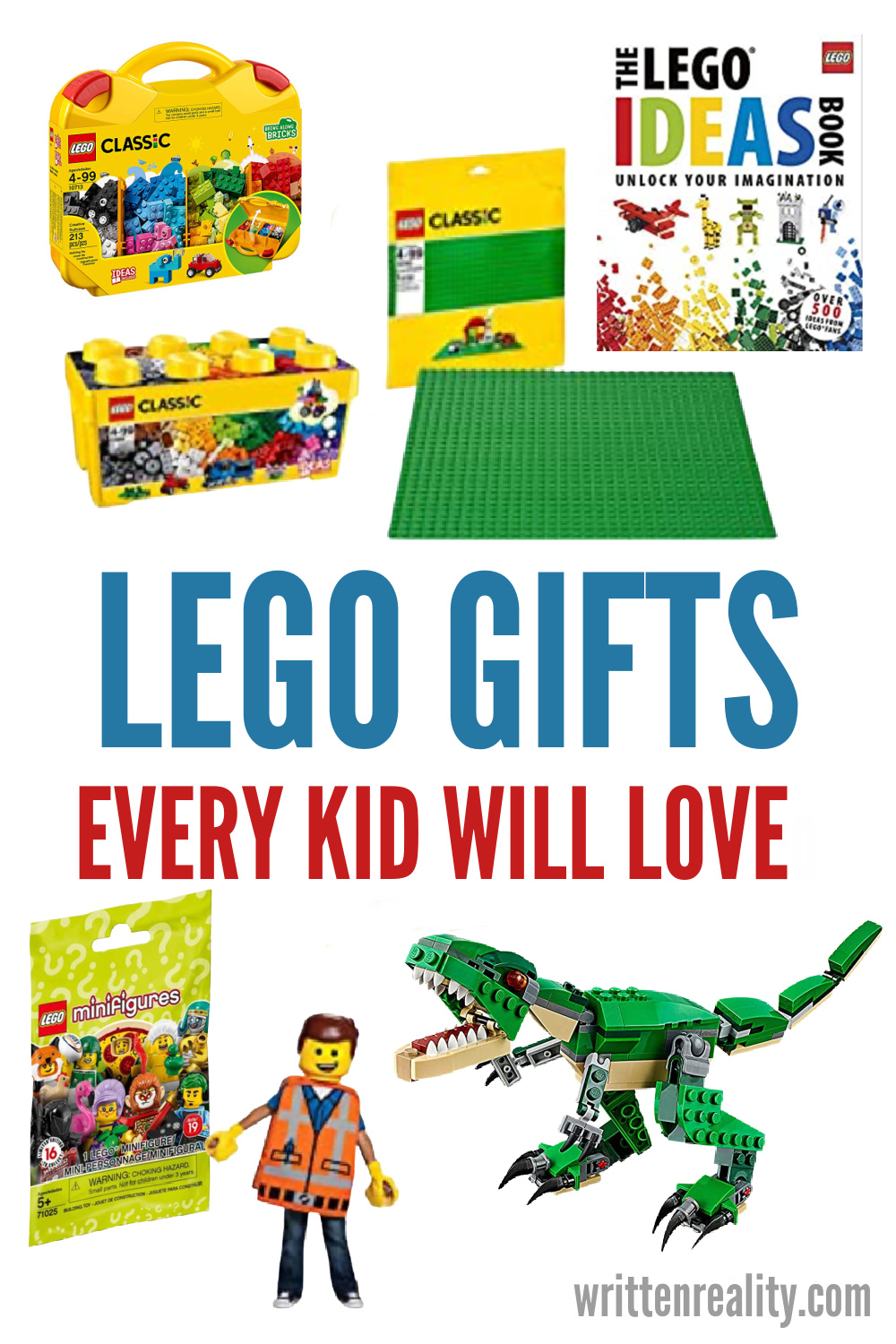 Best Selling LEGO Themed Kits
Once my boys were older, the big themed boxes were much more appreciated. So if they're 10 or older and have played with Lego sets long enough, it may be time to surprise them with one of those big ticket items that they are now old enough to put together on their own.
Here are some of the top sellers for boys: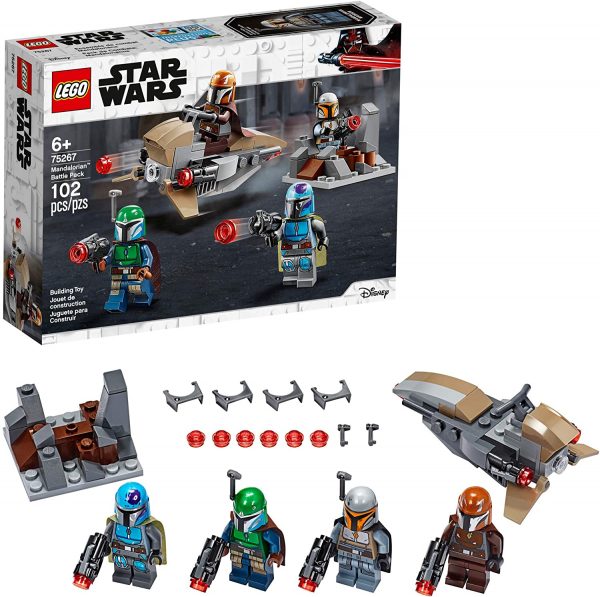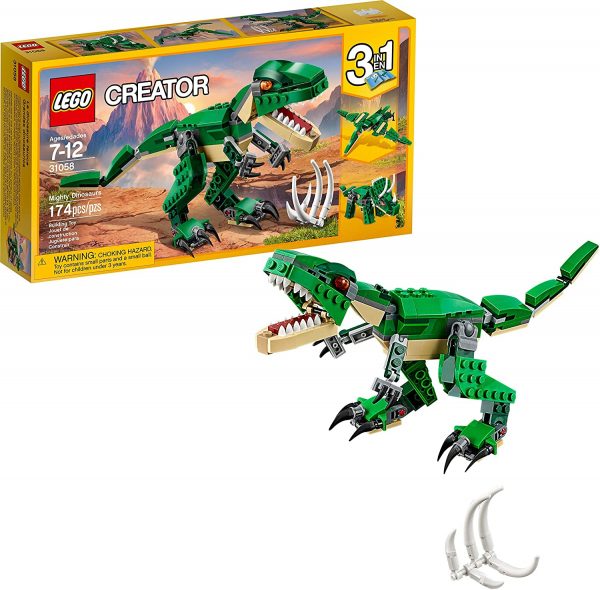 LEGO Star Wars: The Rise of Skywalker Millennium Falcon Starship Model Building Kit and Minifigures, New 2019
Don't Miss our Christmas Gift Guides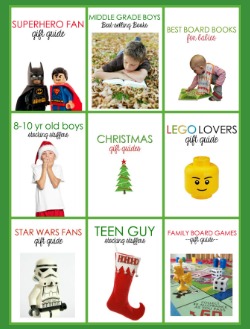 Check out the latest Lego Gift for Kids! Click To Tweet
Other Topics You May Enjoy