This post may contain affiliate links. Please see my full disclosure policy for details.
Best Books Middle School Boys : Grab the best books for boys and get them reading. Here's a list of the best ever middle grade books boys will love reading.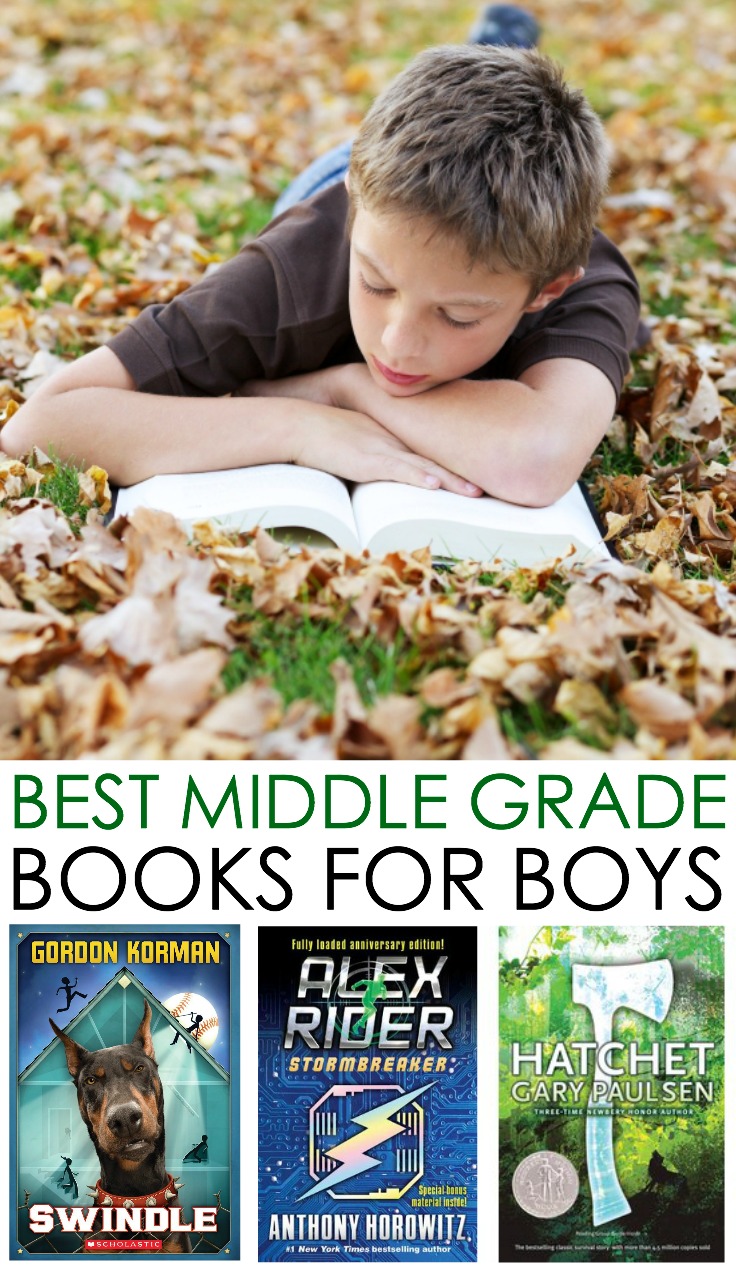 We love to read at the Smith House. There are times when my husband is working and the boys and I are all in our rooms curled up with a great story. I've often been asked how I keep my boys reading, and many are especially amazed by my teen son's massive consumption of so many great books.
>>Check out our BEST BOARD GAMES for a TEEN BOY<<
The secret? A great series. I learned as a third grade teacher that if I could hook a kid on a book series he'd have a greater chance of falling in love with reading and would continue finding great books later on his own.
I've learned the best middle grade books for boys are adventurous.
My boys love a good mystery that keeps them guessing. They enjoy reading a book that's action-packed that will push them forward, urging them to read on to find out what will happen–all the way to the end.
Here are some of my teen son's all-time favorites from middle school, along with other best-sellers that many middle school aged boys are devouring lately.
Best Books Middle School Boys
1. Alex Rider by Anthony Horowitz
2. The Mysterious Benedict Society by Trenton Lee Stewart
3. A Series of Unfortunate Events by Lemony Snicket
4.Brian's Saga by Gary Paulsen
5.The Hunger Games Trilogy by Suzanne Collins
6. The Giver by Lois Lowry
7. Percy Jackson and the Olympians by Rick Riordan
8.Swindle by Gordon Korman
9. Middle School by James Patterson
10. The Chronicles of Narnia by C.S. Lewis
Other Topics You May Enjoy: