This post may contain affiliate links. Please see my full disclosure policy for details.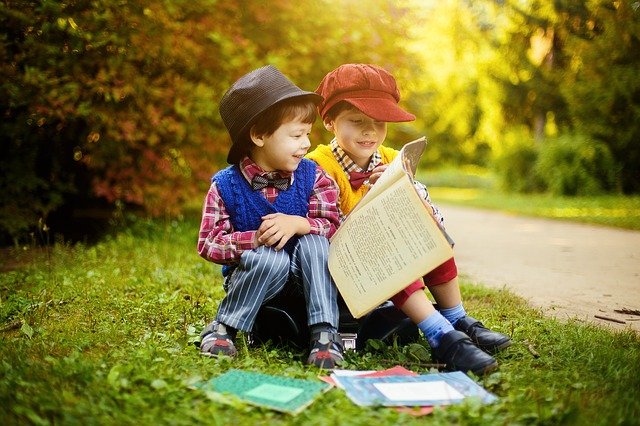 As a former elementary school teacher and being a bookworm myself, I've been sharing Caldecott medal and honor winners with my own children ever since they could hold a book.
Looking for few new picture books to share with your children? Check out this list of the best ever Caldecott award books children-and even adults–should know.
Within them, the pictures carry the story. And though most of them accompany profound text and beautiful language, the images pop from the page to create memorable connections with the reader that spark a beautiful relationship with books and inspire him to keep revisiting the story, to reread and enjoy again and again.
Named in honor of English artist and illustrator, Randolph Caldecott, the Caldecott Medal has been choosing the "most distinguished American picture book for children" since its first choice, Animals of the Bible, in 1938.
Best Caldecott Books Every Kid Should Know
I have to admit that I don't think I've ever met a Caldecott winner I haven't enjoyed. But, I do have my favorites that I consider are the BEST Caldecott books. And I'm sharing my top ten best-ever winners that I love, even as old as I am, and find myself still reading again and again.
These books are the ones I hug close to my chest when I rediscover them. Each one provides its own special moment as you read it, to remind you just how wonderful reading is and how amazingly beautiful the illustrations in picture books can be.
I've also included the year each book won the Caldecott as a reminder of how timeless the picture and words of each book are, and how amazingly they each stand on their own to withstand the test of time.
Remember The Little House by Virginia Lee Burton? It won the Caldecott in 1943–can you believe it? And still, it's just as wonderful to read today as it must have been all those years ago.
That's why I'm sharing these, because all kids should get to read them. Here are my top 10 all-time favorite Caldecott award books children will love to read, too.
I absolutely loved this book. At first glance, you may think it's a doorstop. The book is a thick one and kids may think it's way too long to finish. However, every other page is a beautifully illustrated drawing that tells the story in picture form, too.
It's a historical page turner that keeps the reader glued to the story, page by page. If you haven't experienced this book, I encourage to check it out for yourself.
My eldest son loved this one and we read it at bedtime over and over again. It's the story of Joseph and his overcoat that over time becomes worn and ragged. As the book continues, Joseph uses the coat to make many items until finally he makes it into a button. When he loses the button, he creates the story, showing the reader, "you can always make something out of nothing."
I love this version of Little Red Riding Hood. The beautiful illustrations move the story along and keep you reading. Although the three sisters foolishly welcome the stranger into their home, the eldest sister finds a way to outwit the clever wolf.
This is one of my all-time favorite picture books. The illustrations create such a beautiful stillness and the poetic words capture the essence of the story and a love for nature as the young child and her father go owling.
Even now when I hear a distant train in the early hours of the morning, I think of Jane Yolen's words from this story and how well she captures that feeling. "Somewhere behind us a train whistle blew, long and low, like a sad, sad song."
Who doesn't love this one? Let me just say, Chris Van Allsburg is a genius. Like every other book he's written and illustrated, this story jumps from the page. Yes, I love the book even better than the movie version–although my husband thinks watching the movie is now a must-see-every-year Christmas event. So if you haven't actually read the book, grab a copy of this one, too.
I discovered this one when I was planning a study of aviation for my third graders and immediately purchased a copy for my own collection. I love how it shares a real historical account in such an entertaining, kid-friendly way. It teaches us that history is not-at-all boring if shared with pictures and the right words together.
Filled with 20 short one-page fables, this one is a great choice for quick bedtime stories. It would be perfect for discussion starters as you talk about the morals behind each fable, too.
Who doesn't love the wild rumpus from this classic story? After all, every kid can relate in some way to young Max and his need for a wild adventure.
This one is an early reader that's filled with simple words and beautiful illustrations. I also love the simplistic view of taking care of our environment and the rotation between colorful pages and simple black and white.
This is another favorite. You'll immediately fall in love with the cute little cottage and root for her throughout the story. As times change and she struggles to adjust to her new environment, you keep reading in hopes that she'll find a new family to love her again, too.
Here's my newest favorite for the best Caldecott books list. It's about an imaginary friend who waits patiently to be chosen by a real child until, after being overlooked, he finally sets out on his own in the city. As a person who remember my own imaginary friend vividly, this one pulls at my heartstrings.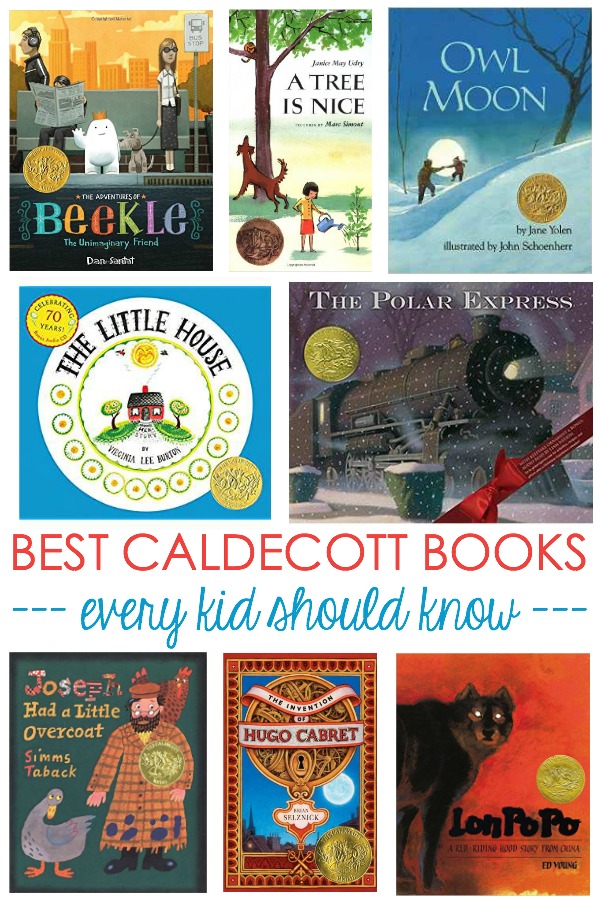 Other Books Your Kids Will Enjoy
20 Science Fiction Books Your Kids Will LOVE
20 Science Fiction Books Your Kids Will LOVE