This post may contain affiliate links. Please see my full disclosure policy for details.
Science Fiction Books for Boys : Is your kid a sci-fi fan? Check out these science fiction books for boys. From picture books to early chapter books, it's a list of awesome science fiction for boys to keep them reading!

Science Fiction Books for Boys
As a kid, I never really liked science fiction. To me, the term referred to pointy eared guys in aluminum foiled clothing who walked around with laser guns zapping aliens. But after discovering the many options for kids in the science fiction category, my love for the genre soon grew until I was hooked on aliens and time travel like everyone else.
For this reading list, I'm sticking to the fun of science fiction.Rather than the doom and gloom found in many of the Sci Fi books for middle grade and young adult readers, these books are all about using your imagination and the fun of the story.
It's about getting kids hooked on a certain science fiction series or character to demonstrate the pure fun of reading a story that is out of this world.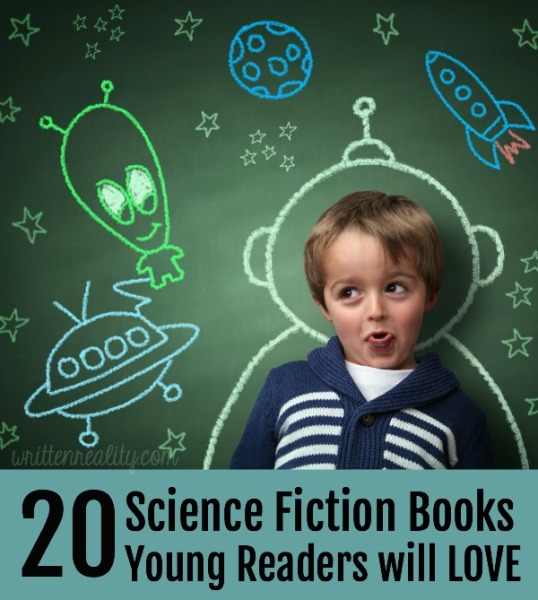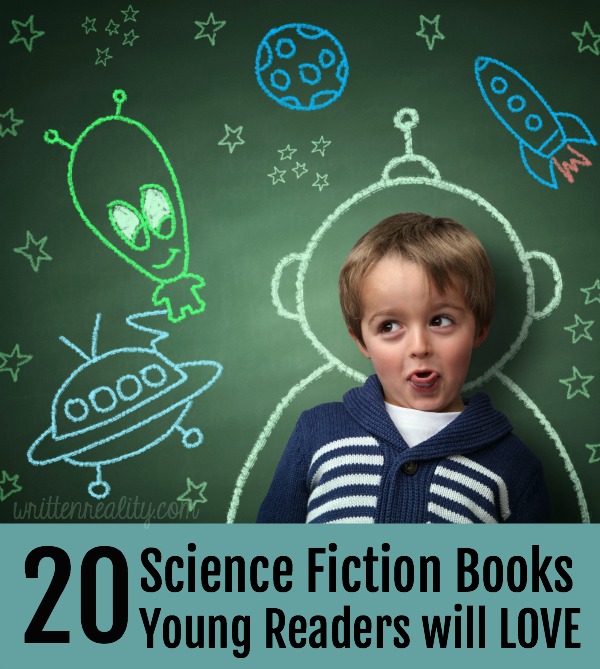 These science fiction books take kids on wonderful adventures as they travel through space and time with aliens, robots, and out of this world fun!
# 1 Aliens for Breakfast by Stephanie Spinner
I love this book. Seriously, I think it's one of the best early chapter books ever written. I always recommended it to my kids at school who were just beginning to read longer books because it's a quick page-turner with a great story about friendship, too.
This isn't your stereotypical nerds book. N.E.R.D.S stands for the National Espionage, Rescue, and Defense Society. It's filled with spy-like gadgets and secret agent fun.
The Fly Guy books have been a hit for quite some time now. My youngest son thinks these books are fabulous!
#4 The Adventures of Captain Underpants by Dav Pilkey
My third graders loved the Captain Underpants series. To be honest, I never cared for these, but my boys did. It kept them reading and laughing, too.
#5 The Homework Machine by Dan Gutman
What kid doesn't dream of a homework machine?
#6 Attack of the Fluffy Bunnies by Andrea Betty
It's the story of the fluffy bunnies, but not the cuddly little bunnies hopping around our neighborhood. These are Fluffs: Fierce, Large, Ugly, Ferocious, Furballs. Yep, not the kind of fluffy bunnies you want to meet on the street.
#7 The Wonderful Flight to the Mushroom Planet by Eleanor Cameron
Printed first in the 1950s, this one is certainly a classic. It's the story of Chuck and David who build their own spaceship and travel to another planet.
#8 My Teacher Is An Alien by Bruce Coville
It's not everyday that you witness your substitute teacher peeling off her face to reveal her alien identity.

#9 Star Wars Jedi Academy by Jeffrey Brown
If your kid is a Star Wars fan like mine, this series is a great one, too. It's set in a middle school in a galaxy far, far away.
#10 The Strange Case of Origami Yoda by Tom Angleberger
Check out this post, Origami Yoda Files for Boys, to learn more about this fabulous collection.
Check out these kid books for the youngest sci-fi fans! Click To Tweet
#11 Aliens on Vacation by Clete Barrett Smith
David spends his summer with his grandmother at her bed and breakfast. He soon discovers, however, this isn't your typical bed and breakfast. It's filled with portals to other planets and strange creatures who want to take a summer vacation–on Earth.
#12 Charlie and the Glass Elevator by Roald Dahl
Check out this post celebrating Dahl books if, like me, you're a huge Roald Dahl Fan: Roald Dahl Books We Love
#13 Space Case by Edward Marshall
I am in love with this picture book. It reminds me a teeny bit of the scene in E.T. where the kids dress him as a ghost for Halloween. It's such a fun book and it makes a great read aloud, too.
#14 Space and Beyond (Choose Your Own Adventure Series #3) by R.A. Montgomery
My youngest son has a growing collection of the Choose Your Own Adventure books. If your kid loves sci-fi, then these books are a great choice. There are plenty of sci-fi adventures to choose from. And even better, the chapter books have several options for endings to be read again and again.
#15 Earthlets As Explained by Professor Xargle by Jeanne Willis
This one is funny picture book about Professor Xargle who tries to teach his students about strange creatures known as humans. It's super funny and makes a great read aloud.
#16 Zathura by Chris Van Allsburg
We love all the books by Chris Van Allsburg! This one continues the story of Jumanji, but this time the game takes the kids to outer space.
#17 The Wump World by Bill Peet
Bill Peet is another fabulous author and illustrator. When I taught third graders, I usually saved it for a read aloud during the week of Earth Day because it shows what can happen when we pollute and abuse our environment.
#18 Boy and Bot by Ame Dyckman
Have you read this one? It's a switch of roles where the robot takes home a sick boy and, using his manual, tries to repair the boy.
#19 Commander Toad in Space by Jane Yolen
Jane Yolen is another great storyteller. The adventure of Commander Toad and his spaceship, Star Warts, is a must-read for young readers.
#20 Mars Needs Moms! by Berkeley Breathed
What would happen if Martians stole your mother?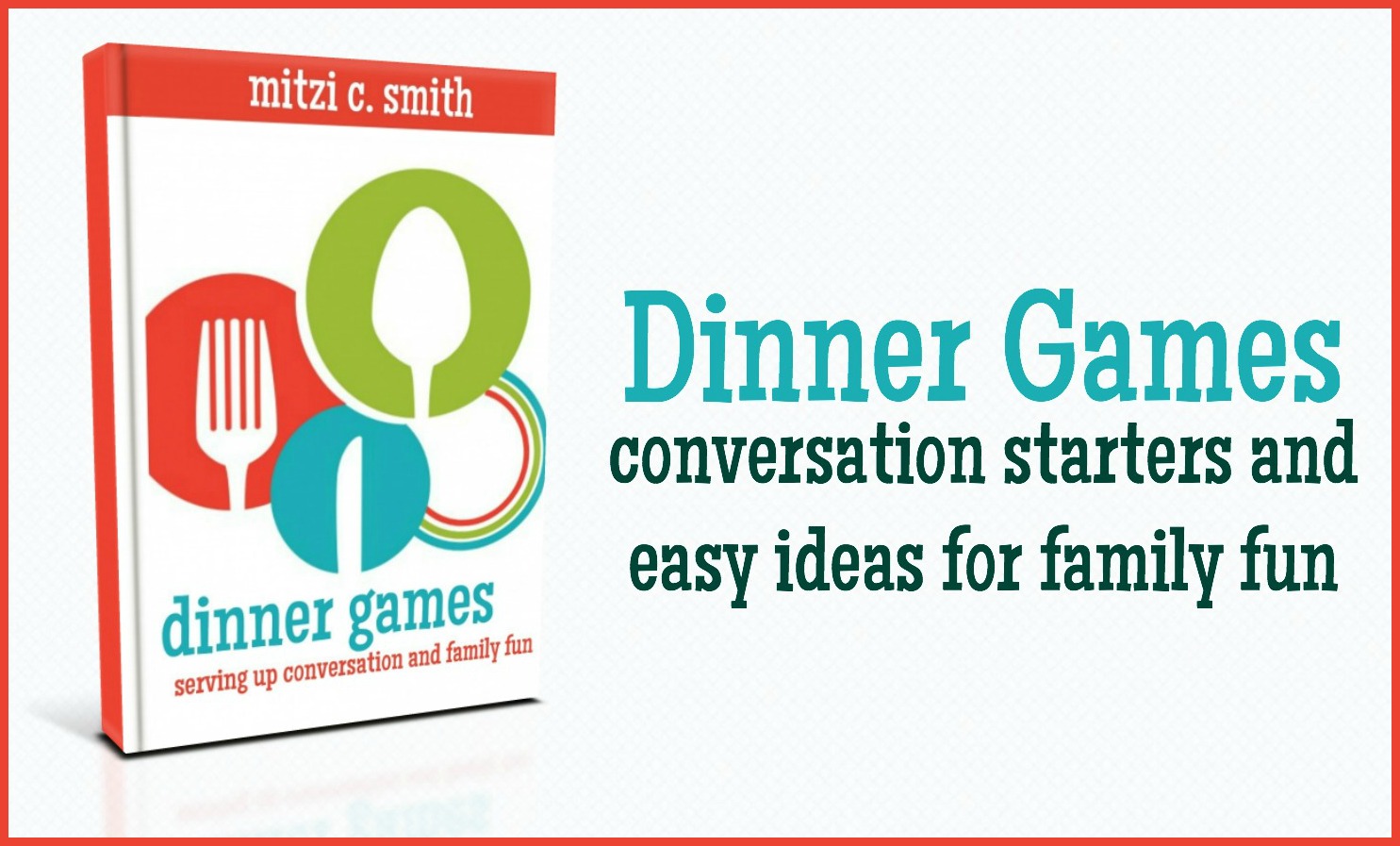 Other Topics You May Enjoy