This post may contain affiliate links. Please see my full disclosure policy for details.
I am OVER – THE – MOON this morning to announce that my eBook, Dinner Games: serving up conversation and family fun
, is on sale now!
If you've been a part of the Written Reality neighborhood for long, then you already know how passionate I am about all things family. Writing the book is an extension of those passions.
As a busy mom on the go, I often struggled with balance and time management while raising a family. As a Christian mom, I wanted to teach biblical principles, strengthen my family roots, and open the doors of communication with my boys. This book shares how I've been able to accomplish those things through everyday moments.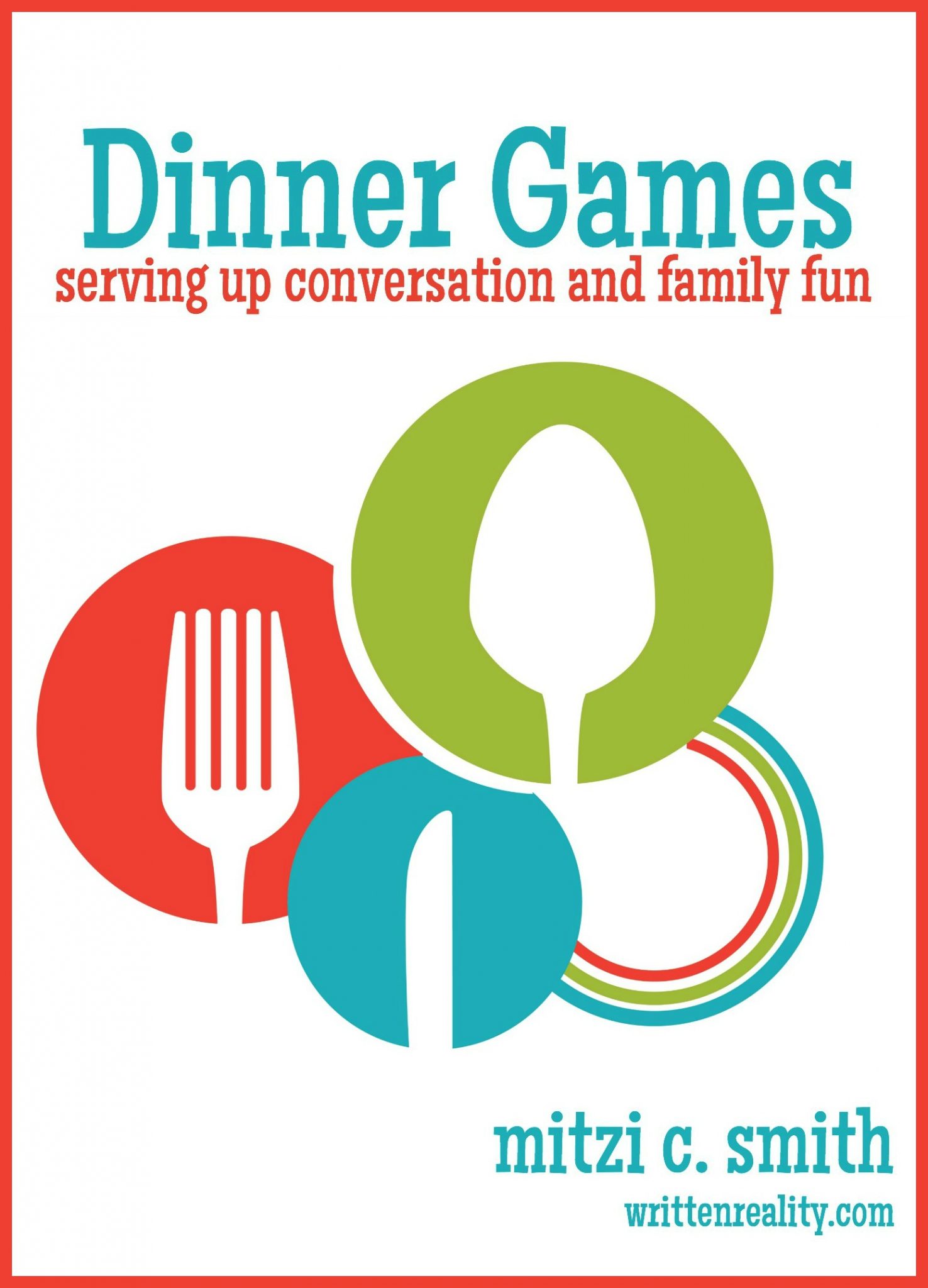 Dinner Games eBook is on Sale Now!
Dinner Games shares my own tips and ideas for setting aside dinnertime to create lasting memories.
All games are easily varied to accommodate interests and age appropriateness with printables and extra resources to take your regular mealtime to an exciting hour of family fun.
Game variations are divided into:
-easy to play for anytime and anywhere
-Bible verse games
-trivia
-and games with a few extra props to personalize your family favorites
Grab the book today
If you get a chance, hop over and download your own copy:
Dinner Games: Serving Up Conversation and Family Fun
Don't miss out on these easy ways to strengthen your family. You can create lasting memories within everyday moments.
Set the table, choose the game, and have some family fun!
[Tweet "Grab your copy of the DINNER GAMES now! @mitzicsmith"]