This post may contain affiliate links. Please see my full disclosure policy for details.
Looking for a new way to celebrate your kid's artwork? Here's how we transformed my son's room using our own DIY Art Gallery for Kids idea:
My son's an artist. He loves to use all sorts of materials to create and especially loves to draw and write.
But his love for the arts can get messy! And we've added extra storage for all of his illustrations and art supplies.
Last summer, we decided to rearrange his bedroom a bit to celebrate his talent and show off a few of the pieces he's made during the summer art camp he attends each year. Just as the art camp ends with an Art Exhibition at our local Aiken Center for the Arts, we decided to create our own Art Gallery feel within his room.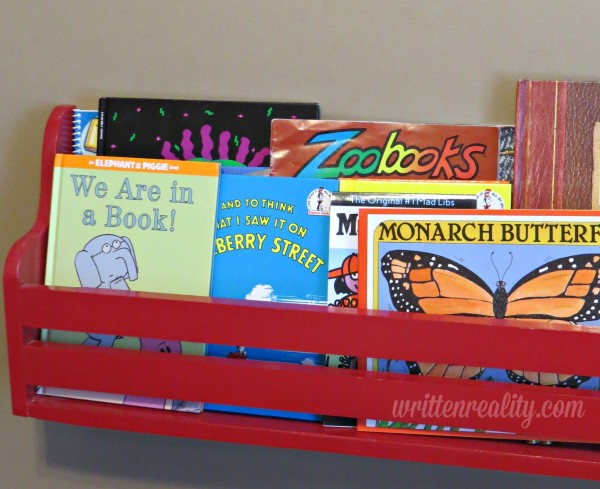 With several of these do-it-yourself bookshelves around the room already– (thanks to my husband's wonderful handiwork)– transforming his room was an easy accomplishment.
We simply exchanged all of his baseball posters–Mom is a huge baseball fan, but Son is not–with framed pieces of his own art for the walls. And immediately, the room took on a new fun look I knew my son would love.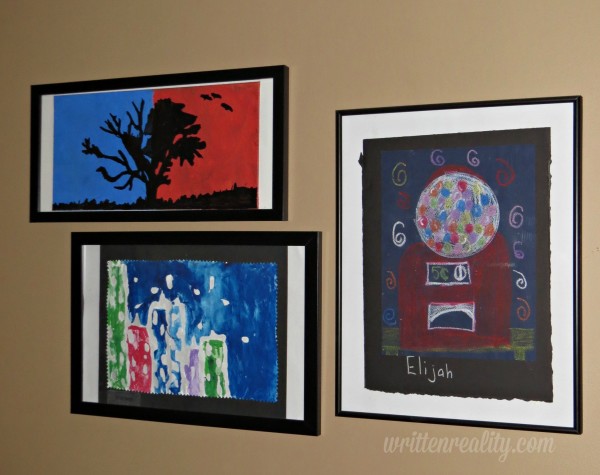 DIY Art Gallery for Kids
Remember the hanging book shelves my husband made years ago? My son's outgrown them!
Now that he's older, he enjoys reading chapter books, like Diary of a Wimpy Kid
and the Series of Unfortunate Events
. So he only wants to hang on to just a few picture book favorites.
With 3 of these hanging book shelves already in place, we designated 1 for those picture books he wanted to keep and used the other 2 to create his own personal Art Gallery Display.
Artist's Portfolio for Extra Storage
For extra storage, we also created an artist's portfolio. He is an artist, after all. And every artist needs a professional portfolio to store their work as they learn and grow.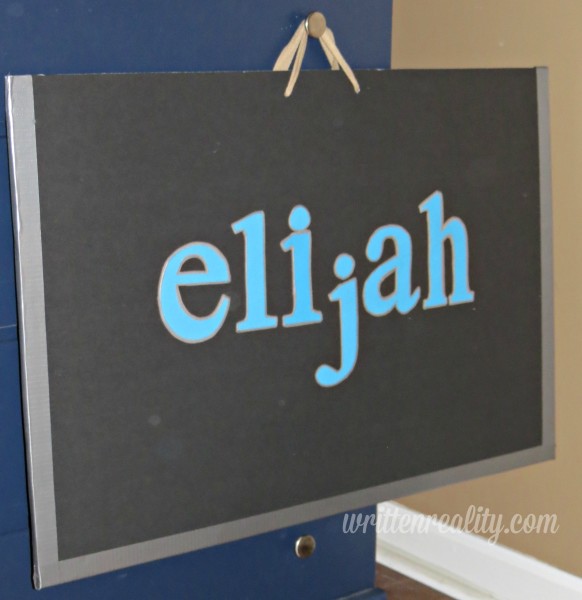 For step-by-step instructions on how I made this kid-friendly Artist Portfolio, CLICK HERE