This post may contain affiliate links. Please see my full disclosure policy for details.
Looking for skillet desserts that are super easy to make and delicious? This easy Skillet Strawberry Cobbler recipe is baked in a cast iron skillet to golden brown goodness. It's one of those desserts your family will devour.

I'm a huge fan of a cast iron skillet. It's like my most prized kitchen possession, and there's seldom a meal that some sort of cast iron pan doesn't get used.
But for baking up cornbread, cakes, or cobblers, it's even better. It doesn't ever stick and bakes up the prettiest and sweetest golden brown crust you've ever tasted.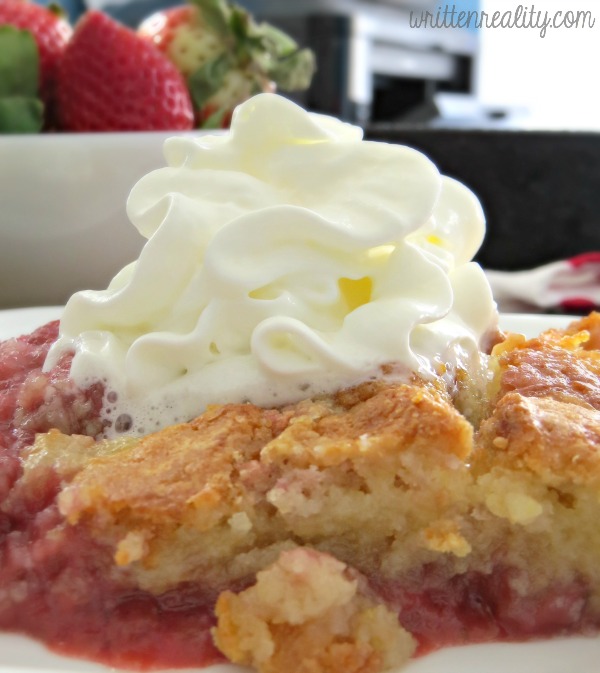 Easy Skillet Strawberry Cobbler
Just last week, I decided to make a strawberry cobbler in my 10-inch skillet, and even though I made enough to fill up the pan entirely, the family finished the whole thing.
But who could resist it? Even my youngest who doesn't like strawberries had two helpings himself.
That's because the sweet strawberry saturates the buttery crust to give it an almost sweet and salty combination.
I'm sure you could use other berries or fruit fillings for this one, too. So just experiment with your favorite fruit flavors a bit. It's one of those super easy recipes that's easy to tweak and change.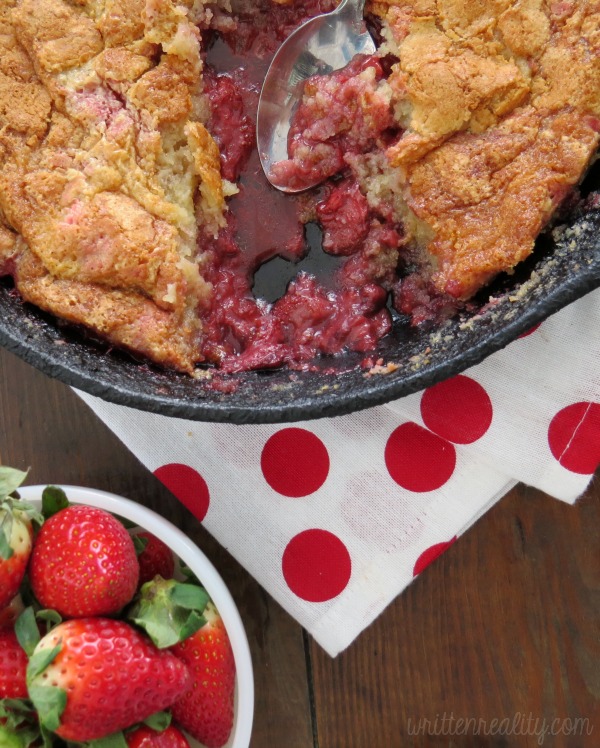 Feel free to print your own copy of how I made this one by using the recipe card at the bottom of this post, or pin it for later when you need an easy dessert your family is sure to enjoy.

Other Recipes You May Enjoy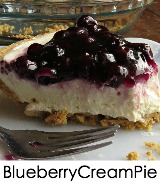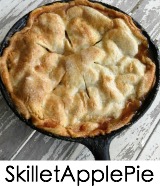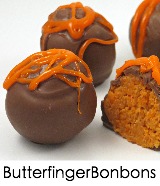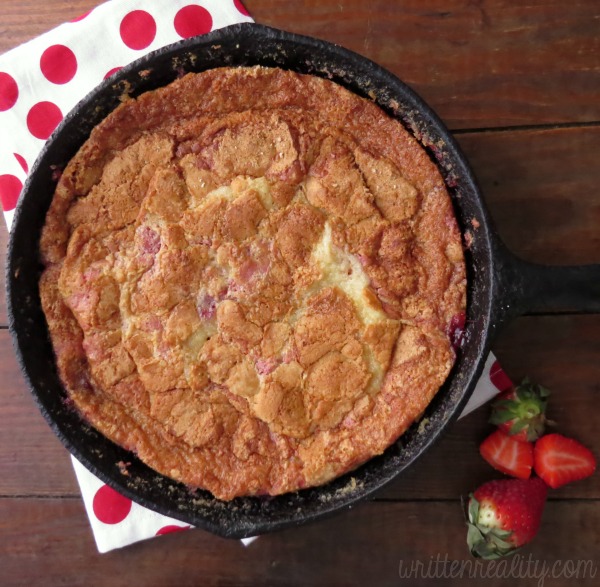 Easy Skillet Strawberry Cobbler
2015-01-11 10:36:45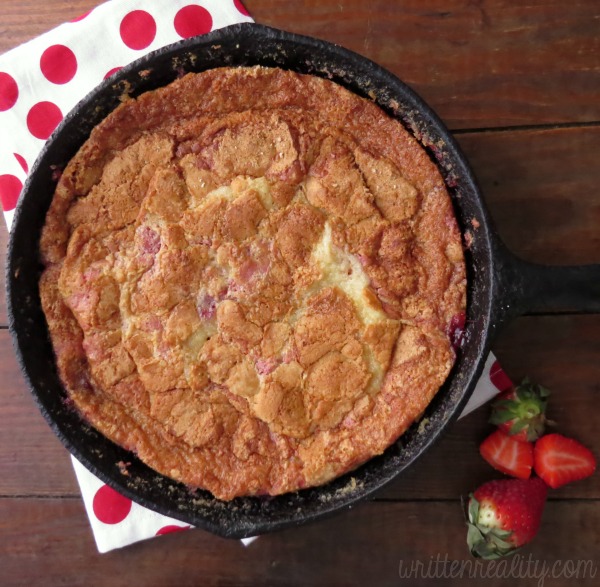 Ingredients
1 quart frozen strawberries, thawed and quartered
2 cups sugar
2 1/4 cups baking mix
2 eggs
1 1/4 stick butter, melted
Instructions
Butter 10 inch cast iron skillet and set in oven while preheating to 350 degrees.
In a large bowl, combine sugar and baking mix.
Stir in the eggs to create clumpy mixture.
Once the oven is preheated, carefully remove the skillet and place strawberries in the bottom of the pan.
Cover the strawberries with the baking mix.
Pour melted butter all over the top.
Bake for 35 to 40 minutes or until golden brown.
Written Reality https://writtenreality.com/