This post may contain affiliate links. Please see my full disclosure policy for details.
Fall Fashion Over 40 Favorites: These are my must have pieces for fall fashion over 40. Add a pop of color with a fun blazer to create the perfect casual fall outfit for on the go.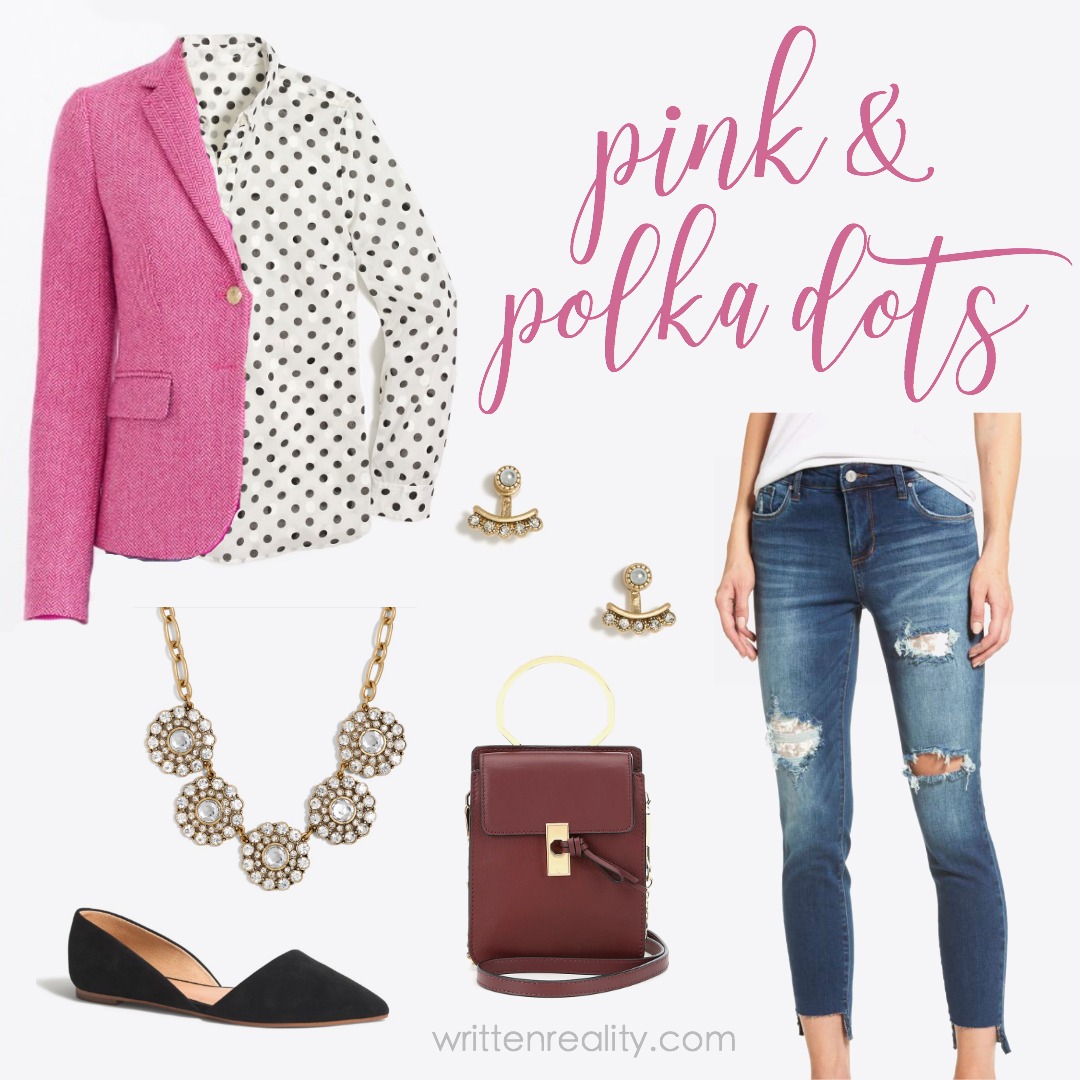 Shop our Fall Fashion Over 40 Favorites
Fall Fashion Over 40 Favorites
I'm all about comfortable style. That is why I'm always looking for pieces to add to my wardrobe that are easy to wear and versatile. Now that I'm in my mid 40s, my casual looks are much more polished. I like classic looks, but with just a little trendy, if that makes sense. I want to keep up to date with fashion trends without dressing like I did in my 20s or without looking like I'm trying to hard. For me, my looks are simple and easy. These days I go more for comfort, but I still take a little extra time to make sure everything goes together in a classy and polished look way.
Here's another Fall Casual Fashion Over 40 look we're loving!
I have my go-to favorites that I then add just a little something extra to keep the look updated and stylish. Casual fashion over 40 doesn't need to look old, either. There are just too many options these days to look frumpy and outdated. Here are just a few of my fall fashion over 40 favorites that I think look great and are easy to mix and match with other things to create lots of outfits this fall.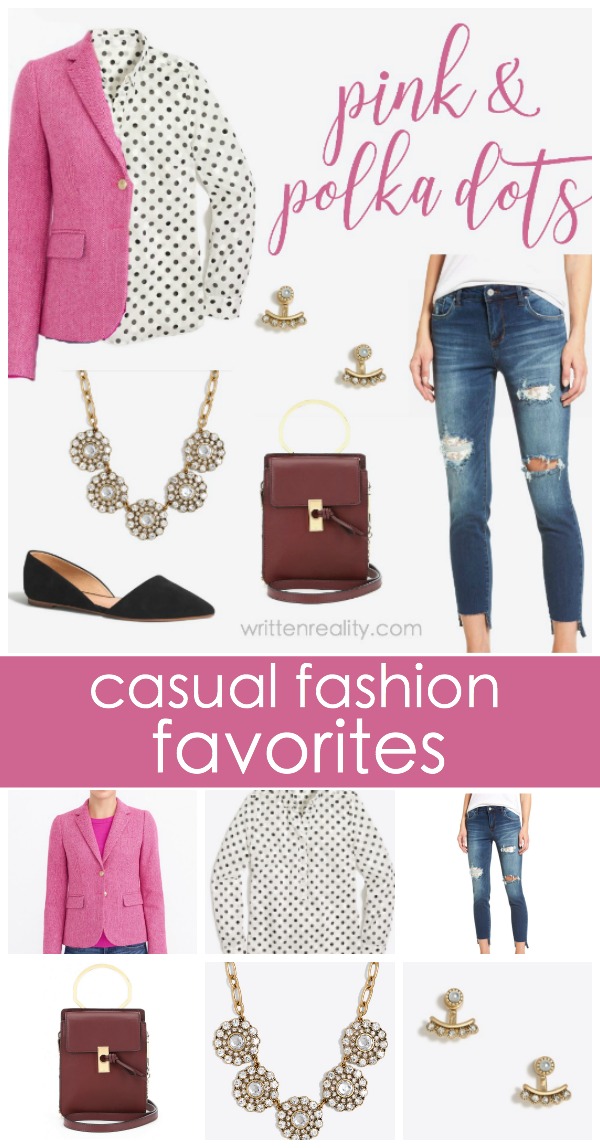 These days I'm wearing my distressed jeans more often because they're so on trend, but I also have a simple dark wash jeans when I want to keep the look a little dressier, too. Yes, casual fashion over 40 does include distressed jeans. Remember, wear what you find the most comfortable.
This schoolboy blazer comes in a plaid navy and this fabulous pink. Add this pop of color to a basic tee and your favorite pair of jeans and you have one fabulous fall look.
There is just something fun about a polka dotted shirt that makes me happy and I've been getting great use out of my own polka dotted button up lately by using it as a base for several layered looks this fall.
These suede flats come in several neutral shades and look great with casual fall outfits. I love a good pair of flats and a great suede shoe always looks a little more expensive even if you paid way less.
The bling and gold on this necklace takes your casual look up a notch. Invest in a couple of fun statement pieces like this to add a little extra bling to your everyday wear this season.
I've been loving ear jackets lately and this add just enough bling.
This bag is a super fun one. It has a removable cross-body strap and a super cute metal bracelet top handle. Thanks to its dark neutral brown shade, you can pretty much pair this one with
For more fall fashion over 40 favorites, check out other things I'm loving!