This post may contain affiliate links. Please see my full disclosure policy for details.
Our family loves a great game.
We love board games and card games, and even made up games that fill in waiting time spaces. And our bonus room is filled with all sorts of games we love to pull from for Family Fun nights.
Family Fun Box
One day, while trying to organize all the various games and their thousands of pieces, I grabbed a few travel-size favorites, brought them downstairs, and created a Family Fun Box.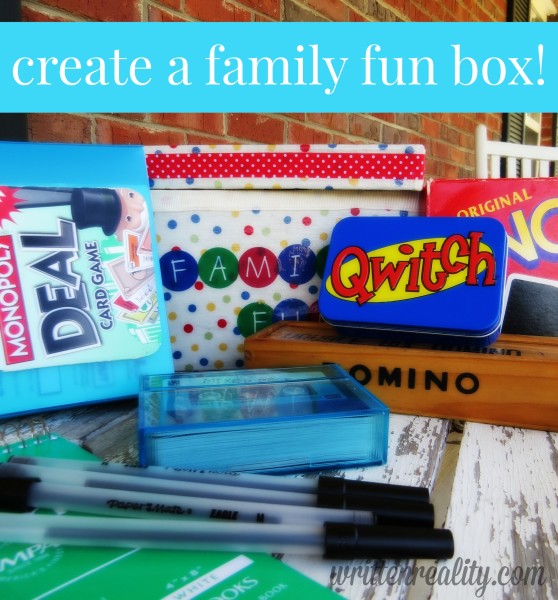 Family Fun on the Go
Our Family Fun Box is stored in a prominent location and is easily accessible when friends drop by or when we're hanging out around the dining room table. We just open the box, grab a game, and fill in those moments with more fun.
It's easily carried anywhere around the house, taken with us on vacation, or set on the patio when we gather outdoors.
Here's how I created our Family Fun Box:
If you've read any of my other DIY posts, you know I'm all about reusing and recycling. So this project was created using the everyday items I already had on hand.
I found an old box, covered it with festive fabric, and used a little Outdoor Mod Podge
magic for fun storage that can even be wiped off and quickly cleaned.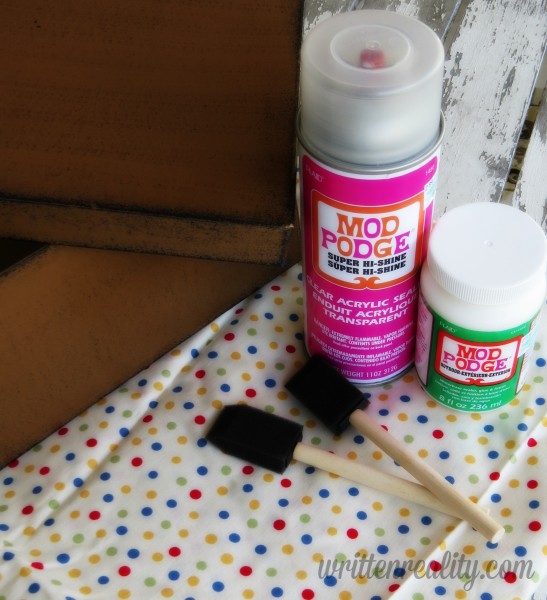 [Tweet "Create this Family Fun Box that is hassle-free and convenient for play!"]
Create Your Own Family Fun
I chose several of our favorite card games and other travel-size varieties that could easily be stored in the box. I wanted to use the game box as a way to promote more opportunities for family fun that were hassle-free and convenient. So I also included a notepad and pens for keeping score.
Click here –Easy Game Storage– to learn how I used other household items for this project.
What about you?
What's your favorite Family Fun? Share your ideas with us!