This post may contain affiliate links. Please see my full disclosure policy for details.
Last week, my husband and I began sprucing up our patio and front porch.
Let's just say both outdoor spaces are in desperate need of a little love.
While Hubby cleaned and repainted a few things, I pulled out some of my old flowerpots and went to work on loving them back to the light of day.
After cleaning out remnants of planting days gone by, I grabbed my bag of fabric scraps and spray paint, and got creative with the supplies I already had.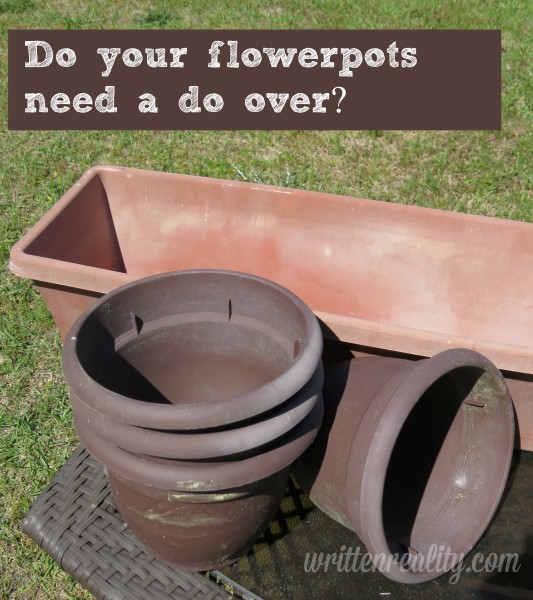 Once I began the work, the rest was easy.
Every time I pulled out a new fabric scrap or tried a new technique, I became even more creative and really enjoyed trying new things.
Flowerpot Makeover for My Outdoor Space
We have a large front porch with plenty of seating and a few tables for when neighbors drop by.
I wanted to make sure this space was most vibrant, so I chose to use several patterned fabric scraps with great pops of color that blended well with the blues and spring greens I already had in the space.

I breathed life back into my flowerpots using several techniques.
Do your flowerpots need a do over?
Here are a few methods I used to take my flowerpots from drab to FAB:
#3 →FLOWERPOTS WITH AN OLD SHIRT