This post may contain affiliate links. Please see my full disclosure policy for details.
Here's a Make at Home Dole Whip that's super easy to make. It's pineapple paradise you can make for your family anytime of the year, too!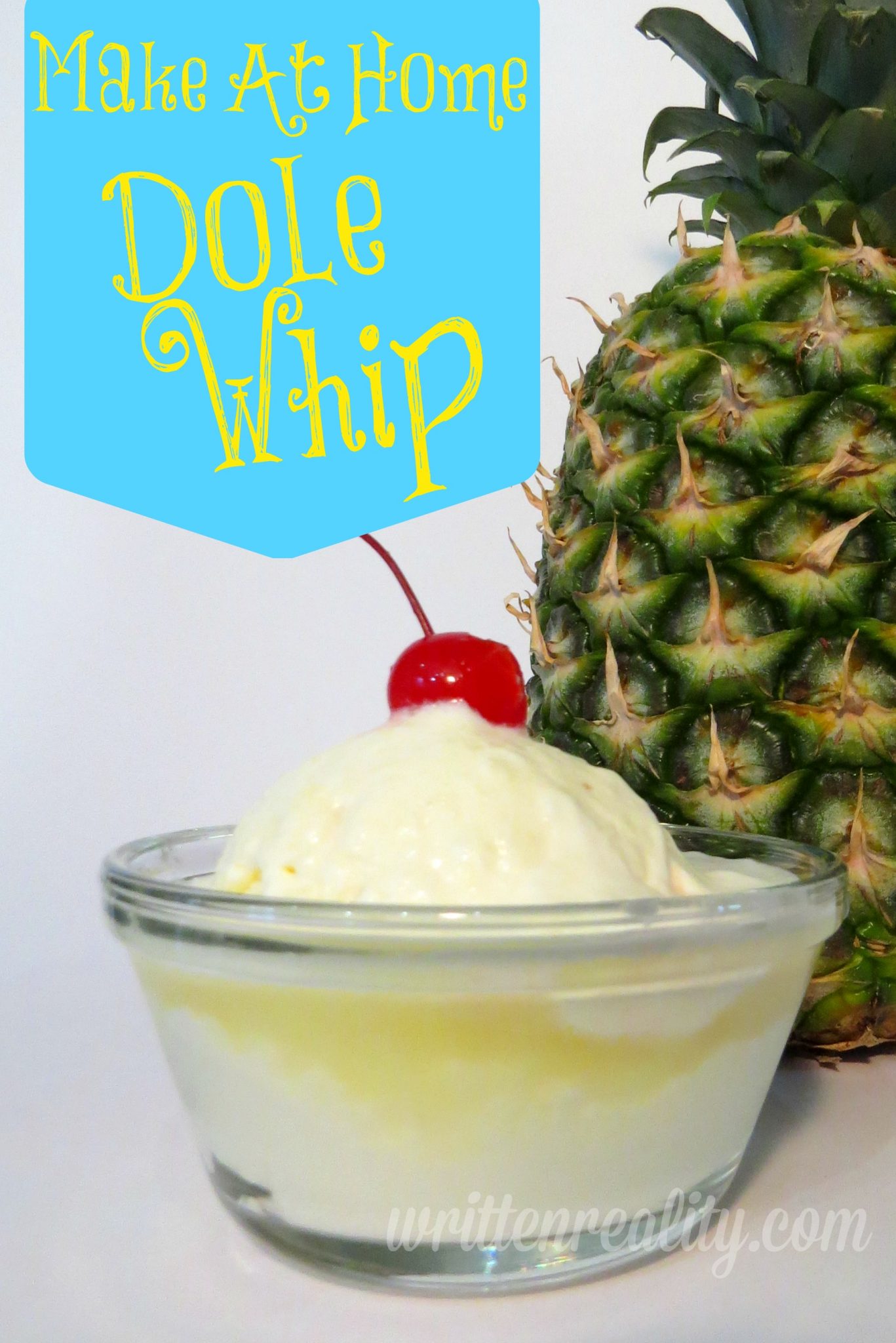 Make At Home Dole Whip
Whether it's a certain seafood platter while in Edisto or an apple tart in Pigeon Forge, our family trips are often planned around the food favorites. If it's a trip we take often, we already know these stops will somehow be penciled into our plans.
One of my all-time favorite treats is the Dole Whip at DisneyWorld. It's a pineapple paradise! So this year, since I knew I wouldn't make it to Adventureland for a taste of this delectable dessert, I tried making my own version at home.
Apparently, I'm not the only one obsessed with this dessert. Surfing the web, I found plenty of homemade versions. Most of them used the same basic ingredients that I've included.
So don't be afraid to tweak it a bit for your own taste. It's really a quick and easy recipe for a wonderfully delicious treat your family will love!
Just print the recipe so you'll have it on hand and don't forget to PIN it to your favorite treats foodie board, too.
Other Sweet Treats to Enjoy!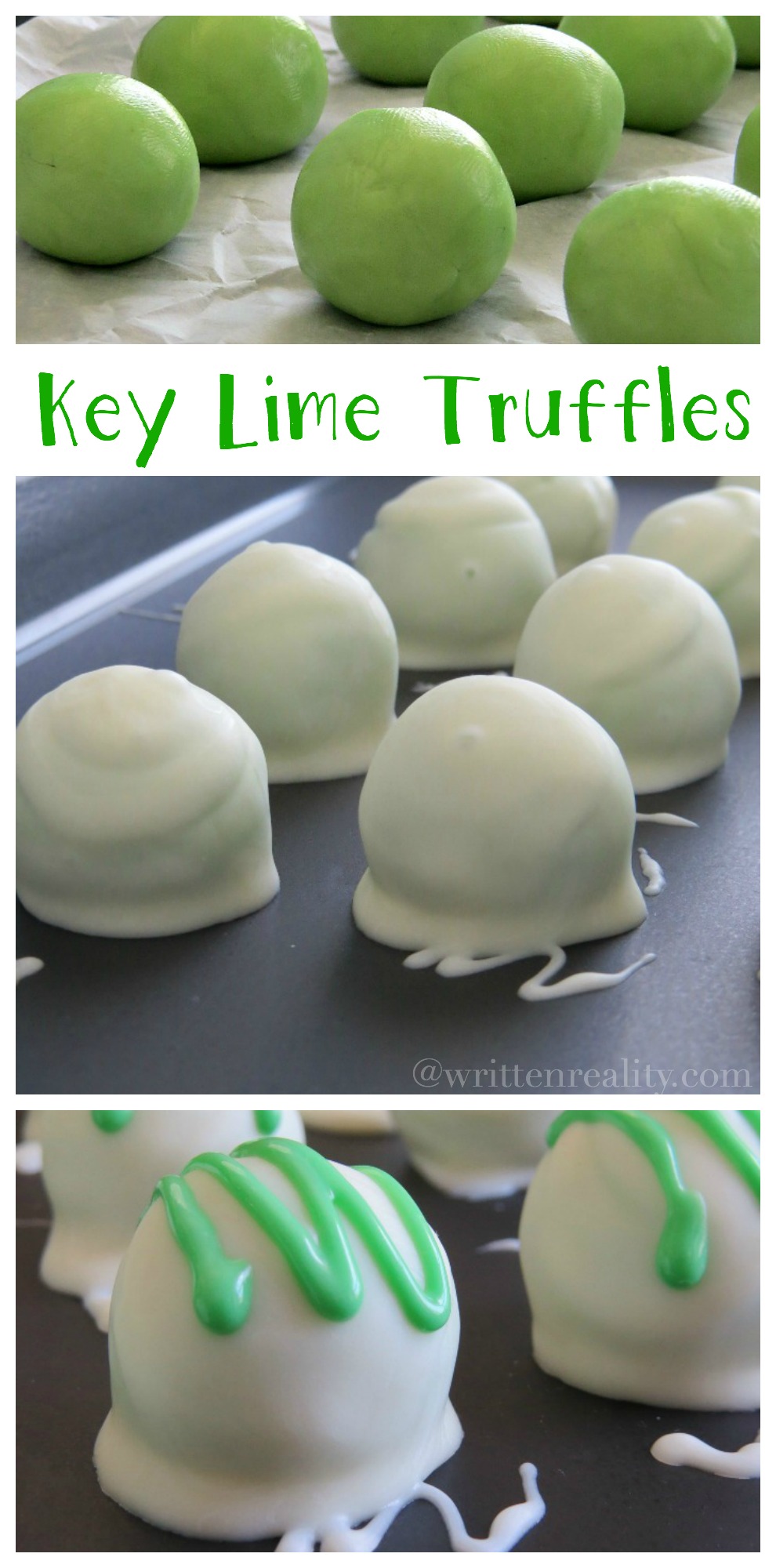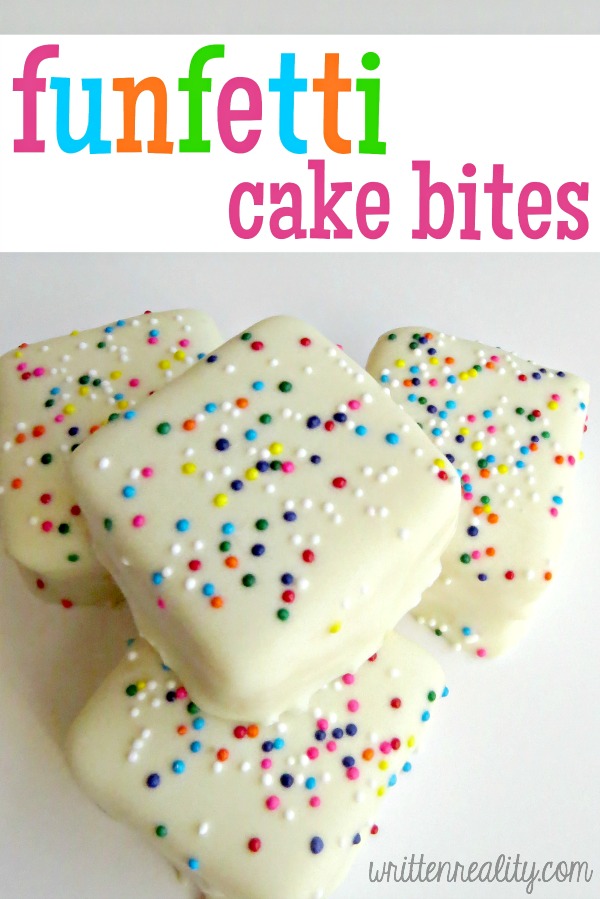 What about you?
What's your favorite family trip treat?
Share in the comments so we can try it, too!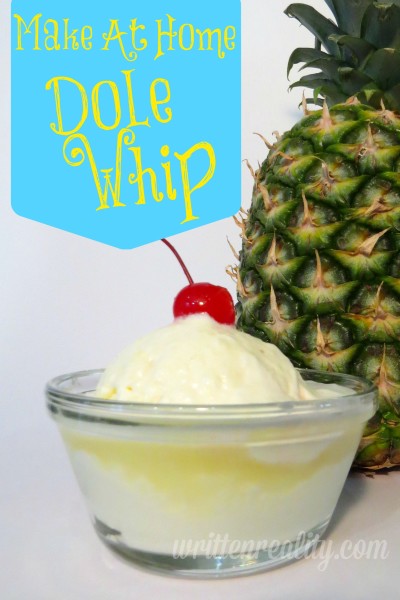 Make at Home Dole Whip
2014-07-03 07:25:51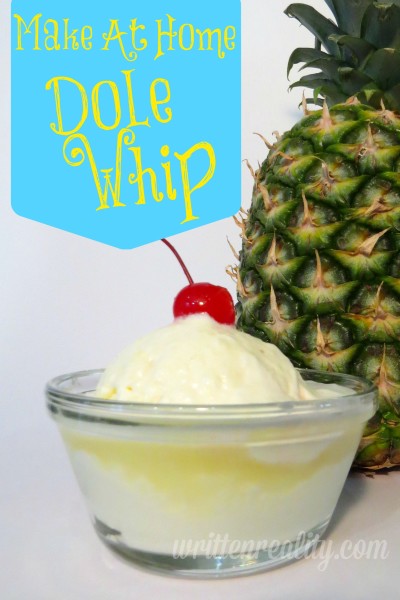 Ingredients
2 20 oz. cans of Dole crushed pineapple
2 tablespoons of lemon juice
2 tablespoons of lime juice
1/3 cup sugar
1 1/2 cups heavy whipping cream
Pineapple juice
2 quart size freezer bags
Instructions
Drain the crushed pineapple, reserving the juice.
Blend pineapple, lemon and lime juice, 2 tablespoons of the reserved pineapple juice, and sugar in blender until smooth.
Divide the blended mixture and pour into the 2 bags so that they'll lay flat in the freezer. Freeze for about an hour or so until slushy.
Whip the heavy cream until soft peaks form.
Fold the pineapple mix into the whipped cream until slightly blended.
Return to the freezer bags and freeze another hour or until completely frozen.
Snip the tip of the bag to lightly swirl a serving into your cup or bowl.
Pour a little pineapple juice over each serving.
Written Reality https://writtenreality.com/