This post may contain affiliate links. Please see my full disclosure policy for details.
Outdoor Grill Supplies : Who doesn't love a meal grilled up in your own backyard? We're discovered the BBQ grill supplies that are must haves for your upcoming summer cookouts.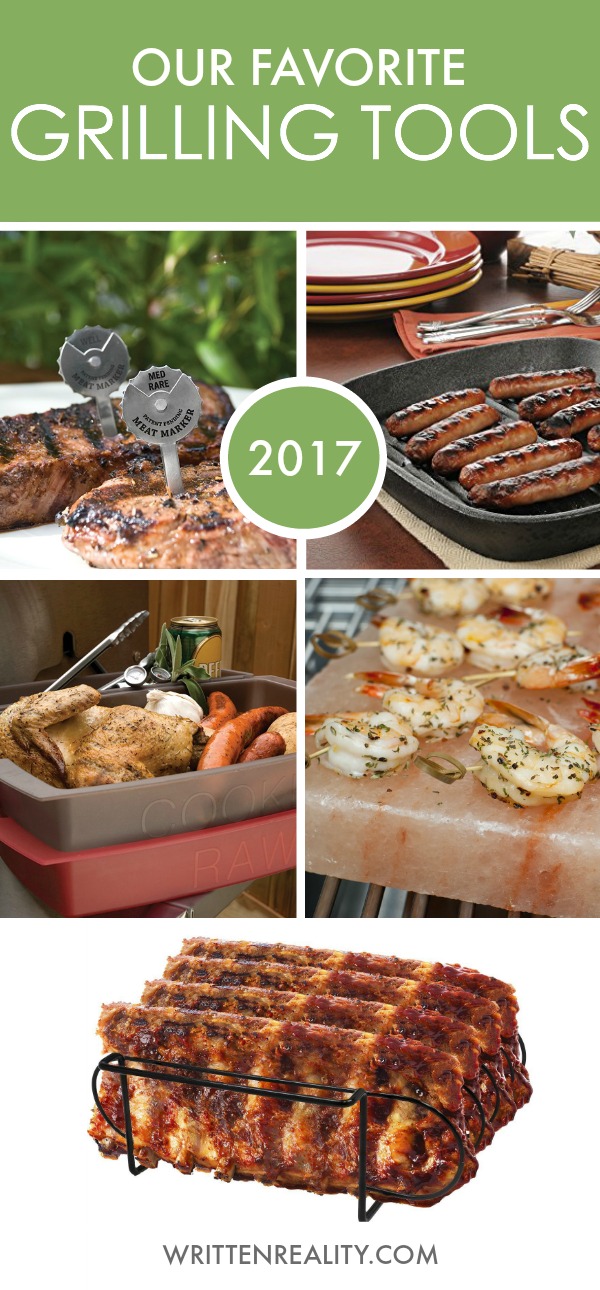 There is nothing better than gathering with family and friends and grilling something fabulous in your own backyard. It's always a time to just relax and enjoy each other's company. There's no fuss about what to wear or even what to serve for that matter. Just grab a few cold drinks and throw something tasty on the grill as you chat and cook together.
Today, I'm helping you make your grilling experience even easier! Check out these outdoor grill supplies that are sure to take your grilling skills to a new master chef level.
>>Don't miss our 10 Great Grill Tips for easy grilling!<<
Outdoor Grill Supplies
You're all set for great grilling with this one. It's a great set of grilling tools that are all contained in a handled aluminum storage case. The BBQ cooking supplies include stainless steel tongs, spatula, skewers, grill cleaning brush, and more!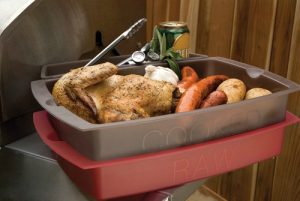 I love this one. There's a raw container with ridges that's perfect for marinating food, and separate cooked container to keep your proteins separate and safe during the grilling process. This one makes a great gift idea for Father's Day or other celebrations, too.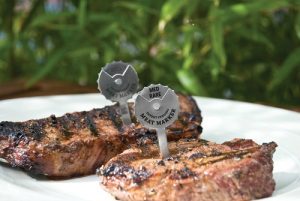 Here's a fun one. Indicate the level of doneness without the confusion. Just dial to the level of doneness for each steak.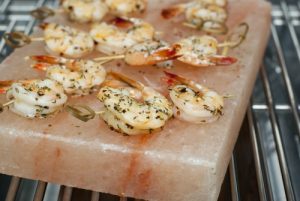 Ever cook on a Himalayan Salt Block? Well, now's your chance. You can use this one on your outdoor grill or on a gas range, too.
>>Ever tried Blackened Fish on the Grill? Here's a super easy recipe!<<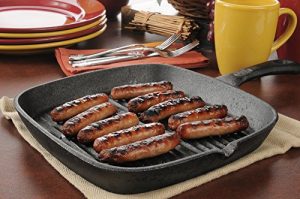 I don't think I could cook anything without my cast iron skillet. It works great on the grill to provide superior heat and is super versatile for cooking anything just about anywhere.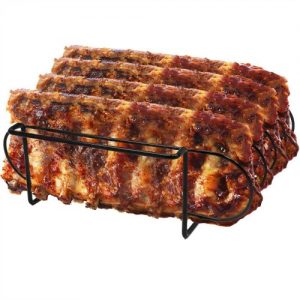 This rib rack makes grilling ribs super easy. It's perfect for slow cooking and makes a great gift for the grill masters on your list, too.
Other Topics You May Enjoy