This post may contain affiliate links. Please see my full disclosure policy for details.
If you loved the novel, Redeeming Love by Francine Rivers, you can now enjoy it on the big screen! Here's my review after watching the movie this week.
Redeeming Love by Francine Rivers
The book has been on my all-time favorite reads for years. I have it in paperback, hardcover, and even a clothbound edition. I even bought the audiobook version on cd because I wanted to celebrate the story in every form possible.
The story blew me away. It's a powerful message of love and redemption and I remember sobbing as I read, realizing what love God has for us and how beautifully this fictionalized account of the story of Hosea shared that message. So, of course, when I heard about the movie adaptation I couldn't wait to see it. You can read my thoughts below.
Disclosure: Many thanks to Universal for providing a sample of the product for this review. Opinions are 100% my own and NOT influenced by monetary compensation.
Redeeming Love : The Movie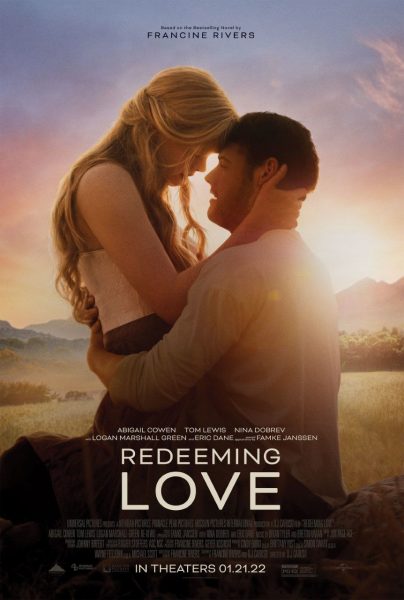 Synopsis:
Based on the bestselling novel by Francine Rivers, REDEEMING LOVE is a powerful story of relentless love and perseverance as a young couple's relationship clashes with the harsh realities of the California Gold Rush of 1850.
Angel expects only pain from those around her. Sold into prostitution as a child, Angel sur- vives with hatred towards herself and the men that use her. She meets Michael Hosea, a farmer who believes God wants Angel to be his wife. Dire circumstances force Angel to ac- cept his proposal, but when Michael defies her bitter expectations, her wounded heart be- gins to mend.
As Angel encounters a love unlike anything she ever experienced, feelings of unworthiness and shame cause her to run from a life she doesn't think she deserves. As Michael sets out to find her, Angel discovers there is no brokenness that love can't heal.
My Thoughts
I felt the movie was a great depiction of both the novel and more importantly, the true message of God's redeeming love. I was really impressed with the casting and wow, the setting! The landscape scenes and the beautiful background setting brought the story to life.
Go see Redeeming Love in theaters starting January 21st!
The movie comes to theaters this weekend, so I hope you'll take your friends to celebrate it together. Tickest available at https://tickets.redeeminglovemovie.com/
LET'S SHARE IT
If you're a huge Francine Rivers fan like me, please share the news about the movie with us, using the hashtags: #RedeemingLoveMovieMIN #RedeemingLoveMovie #Momentum- InfluencerNetwork