This post may contain affiliate links. Please see my full disclosure policy for details.
Here's a quick and easy recipe for oven roasted asparagus. It's loaded with flavor and super delicious.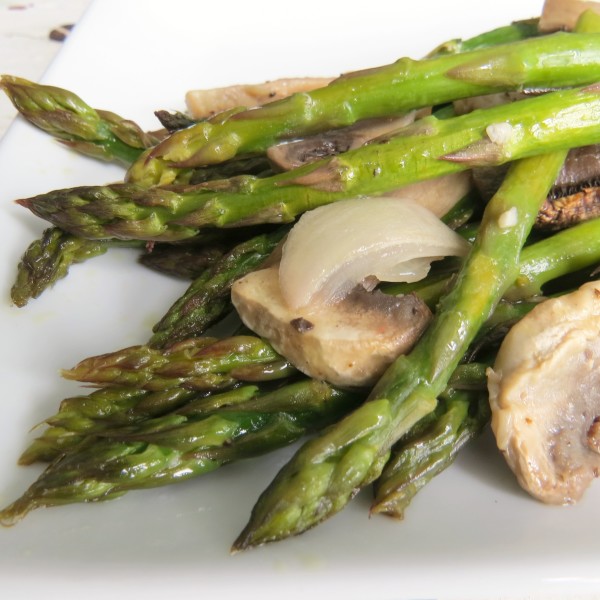 I've been on a vegetable kick. Well, not really a kick. I've actually been eating more fresh vegetables than anything else. So this week when this fresh asparagus caught my eye, I decided to whip up a plate for dinner. Boy, it was a delicious treat. And even better, it only took a few minutes to prep, roast, and serve.

I'm calling this one my roasted asparagus with mushrooms, but really there's tons of other flavors, like garlic and onions, that give this one a wonderful blend of flavors. But you could easily modify this one. Just add your own favorite herbs or spices and pop it in the oven until the veggies are tender.
Here's how I made mine.
Ingredients
1 pound trimmed asparagus
1 pack of sliced mushrooms
1 small sliced onion
1 Tablespoon olive oil
1/2 stick of butter
1 clove of garlic, minced
salt
pepper
1/2 lemon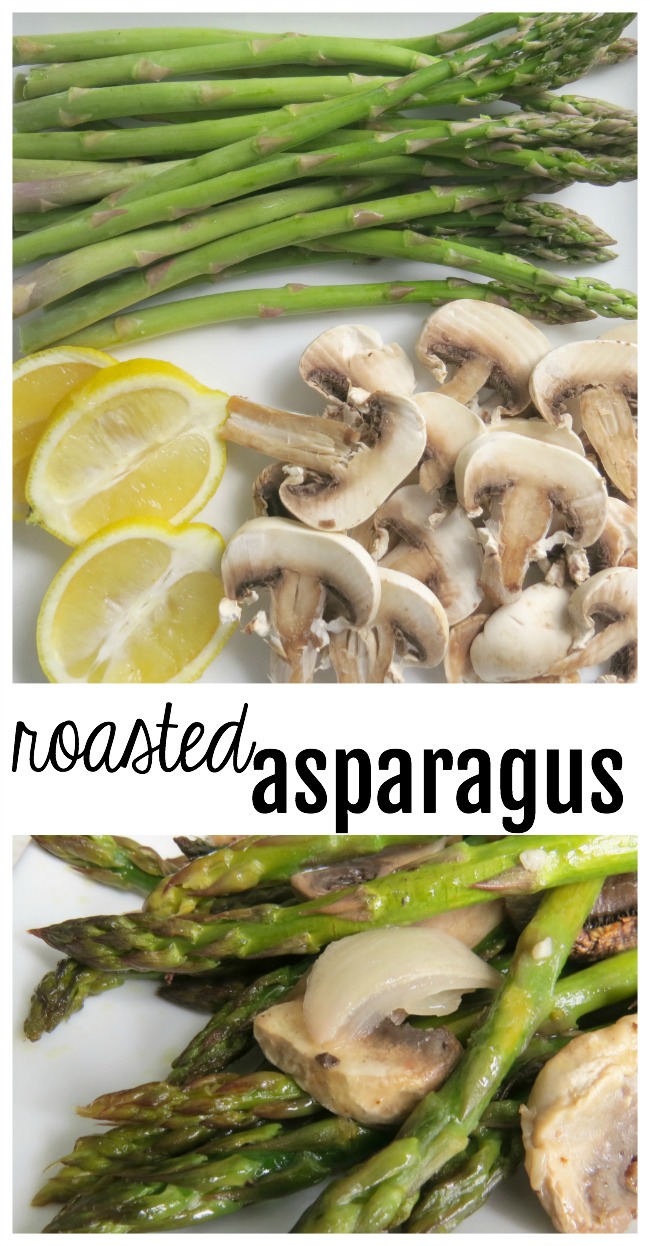 Directions
Preheat oven to 425 degrees and cover a large baking sheet with aluminum foil for easy clean up.
Spread the asparagus, mushrooms, and onion evenly on the baking sheet. Then drizzle with oil and butter, and sprinkle on the garlic, along with the salt and pepper to taste.
Squeeze a little lemon juice across the top and bake for about 20 minutes until the asparagus is tender and browned a bit.
What about you?
What's your favorite way to enjoy your veggies? Share your ideas with us!
Other Recipes You May Enjoy