This post may contain affiliate links. Please see my full disclosure policy for details.
Looking for a vegetarian recipe that's super easy and delicious? This tasty grilled veggie sandwich is filled with summer vegetables you'll love.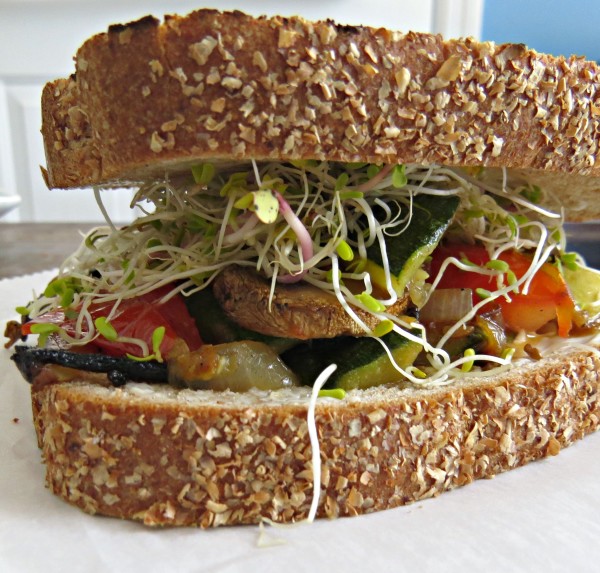 Easy Vegetarian Recipe
I love summer fruits and vegetables. They're loaded with all things good for you and add wonderful colors and textures to any meal, too. And lately, since I've been trying to make better food choices, I'm taking advantage of seasonal favorites, like the yellow squash and zucchini that are currently growing in my own backyard.
Did you know zucchini serves as an excellent source of vitamin C? Seriously, we need to eat more summer squash for all its benefits. They're low in calories, filling, and loaded with all sorts of vitamins and minerals we all need to be eating.

Plus, creating a veggie sandwich is super easy. So it's the perfect summer meal for dinner or lunch. For this one, I chose what I already had on hand. The summer squash picked from my own garden, a Vidalia onion from a bag the boys' barber gave me (thanks, Debbie!), and tomatoes, sprouts, and mushrooms for their texture and wonderful taste.
As with most vegetables, I chose to grill mine in a cast iron skillet. The cast iron stays super hot and cooks up the veggies just the way I like them. Just make sure to keep a watch on them, so that you don't overcook your squash.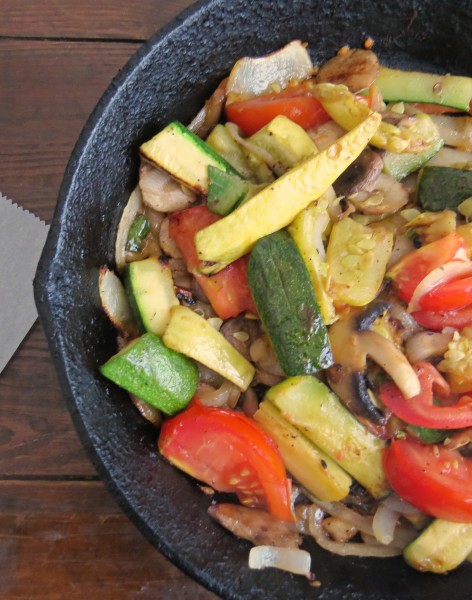 First, add sliced onion and let it cook a bit before adding your squash. Next, add the yellow squash and zucchini, let that grill for a few minutes, and then add the mushrooms and tomato because they don't take as long to cook.
We also like to grill our bread. I use a sturdy wheat bread since my sandwich can get a bit juicy. I add just a touch of mayonnaise or mustard, drain my grilled veggies, then layer the veggies and top with a few sprouts. I like to use a combination of alfalfa and radish sprouts. The balance between them gives the sandwich the perfect extra texture and kick.

Other Recipes You May Enjoy