This post may contain affiliate links. Please see my full disclosure policy for details.
Here's an easy salsa recipe that my family and friends love. It's super easy to make and it's fresh from the summer garden, so it's loaded with wonderful veggies that's good for you, too.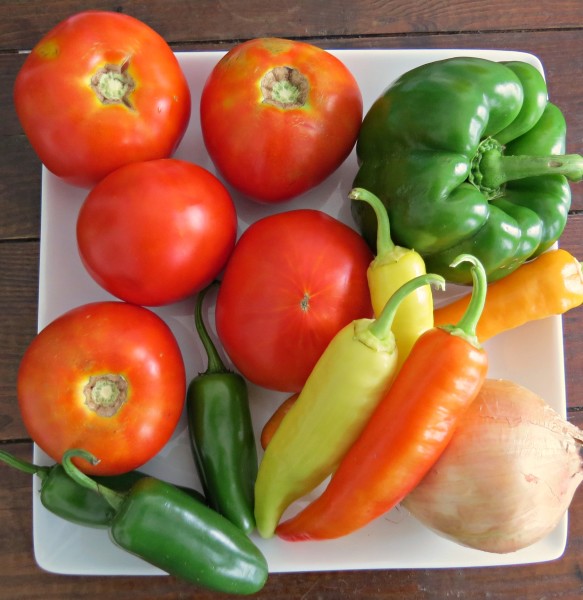 My vegetable garden is one of my favorite things about summer. I love being able to step out my backdoor and fill a basket with fresh vegetables from my own backyard. But every year, my husband grows enough veggies to feed the neighborhood. So for a few weeks of summer, I'm out there every morning filling more than just one basket with loads of squash, tomatoes, and whatever else he's planted.
After sharing with family and friends the fruits of our labor, I usually make a big batch of summer veggie salsa. It's super easy to make and with just a water bath, it's easy to can so you have some for later, too.
Water bath canning is a home canning process for high acid foods. Canning jars are filled with food and boiled completely covered in boiling water for whatever time the recipe indicates.
Of course, a great salsa starts with plenty of tomatoes and peppers. After that, it's up to your own ideas on what you want to include to suit your own family's taste. I love to make a few batches with sweet peppers and then I'll try to make a couple of batches with hot varieties, too. Honestly, though, all of it is devoured. The secret is using all of those fresh vegetables. It really makes a difference in flavor when compared to the restaurant styles or store bought brands.

Easy Salsa Recipe
Here's what I use to make mine.
Ingredients
12 cups of fresh tomatoes, diced
3 cups of onions, diced
3 cups bell peppers, diced
1/2 cup sweet banana peppers, diced
2-4 jalapeno peppers, diced (This depends on how spicy you like it. I only use 2 without the seeds for a milder salsa.)
1/4 cup sugar
3 Tablespoons of salt
1/3 cup vinegar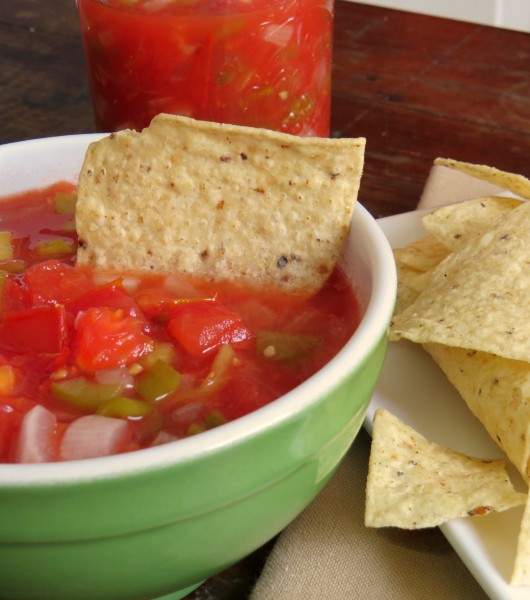 Directions
I like a chunkier salsa, so I tend to chop all my vegetables in larger pieces, but however you want the consistency, it's still great either way.
Just cook everything on a medium high heat for about 15 minutes on the stove, stirring occasionally, and it's ready when the peppers have turned a dull green.
You can can it, too, if you want. But this year, I just refrigerated what I made and gave the rest to friends who've fallen in love with the salsa. Believe me, this easy salsa recipe is one you'll want to make every summer and your friends will ask for more of it, too. Enjoy!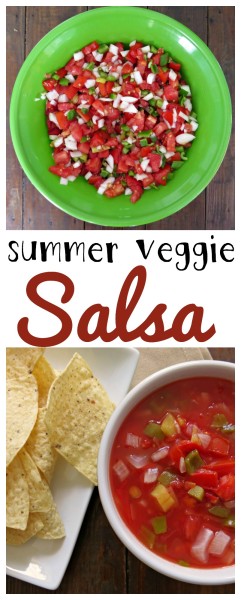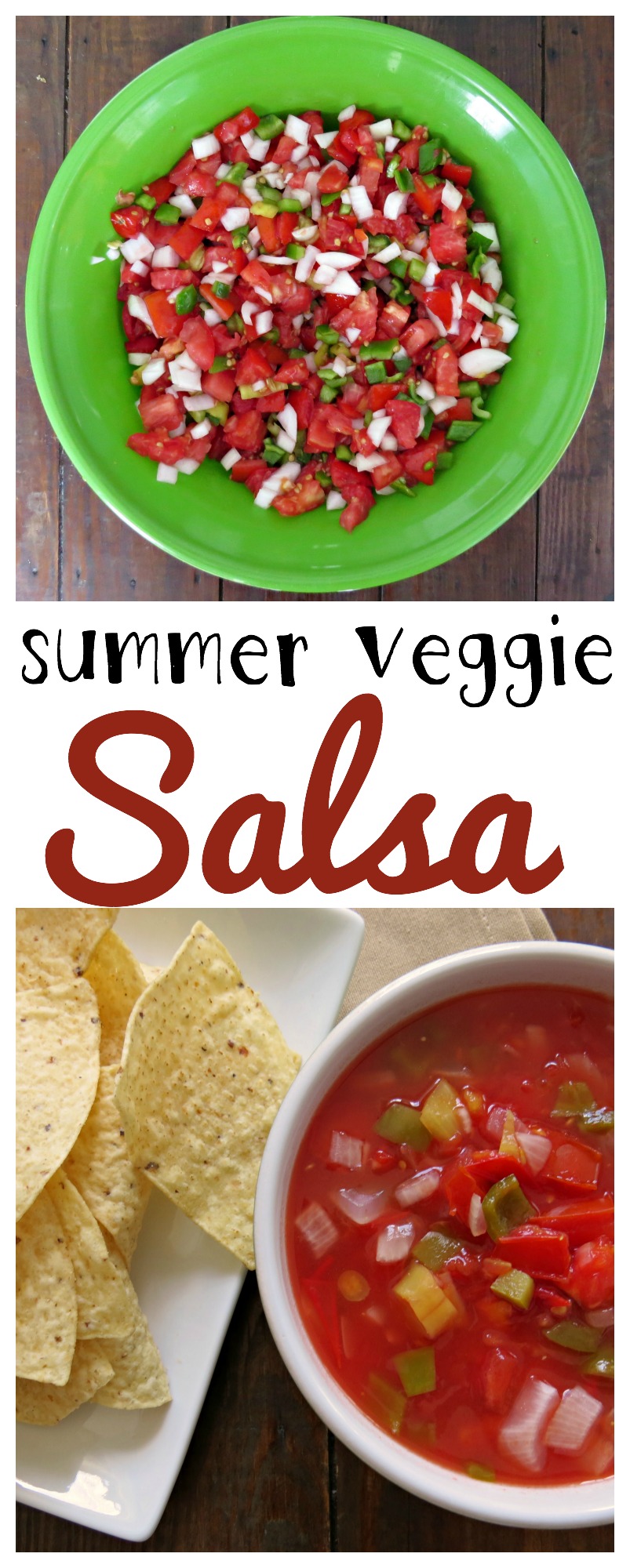 Other Recipes You May Enjoy