This post may contain affiliate links. Please see my full disclosure policy for details.
Honey Mustard Chicken Wraps: Healthy and delicious, this recipe for honey mustard chicken wraps is an easy dinner choice. Just layer with your favorite wrap ingredients and serve.
And don't forget to pin it for later on your "Easy Meals for Dinner" board, too.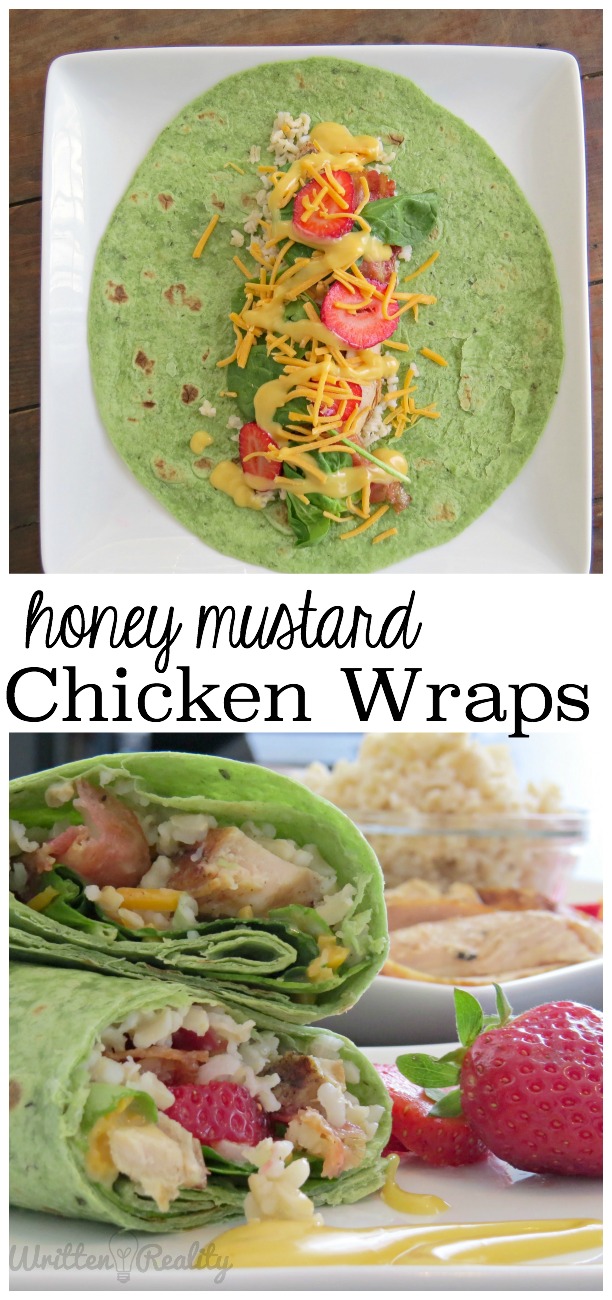 Honey Mustard Chicken Wraps
Lately I've been on the hunt for new ideas for dinner. I'm looking for healthy meals that are hearty enough for my growing family, but quick and easy to make on the go. This Honey Mustard Chicken Wraps recipe is my latest creation.
10 Casseroles Every Mom Should Know
My boys love pretty much anything stuffed and wrapped into a soft tortilla, but most times we stuff them with lots of ground beef and cheese. I didn't want anything fried for this one, so instead, I used grilled chicken strips, spinach, and strawberries, and wrapped everything in a garden spinach herb wrap to give it an extra nutritious kick.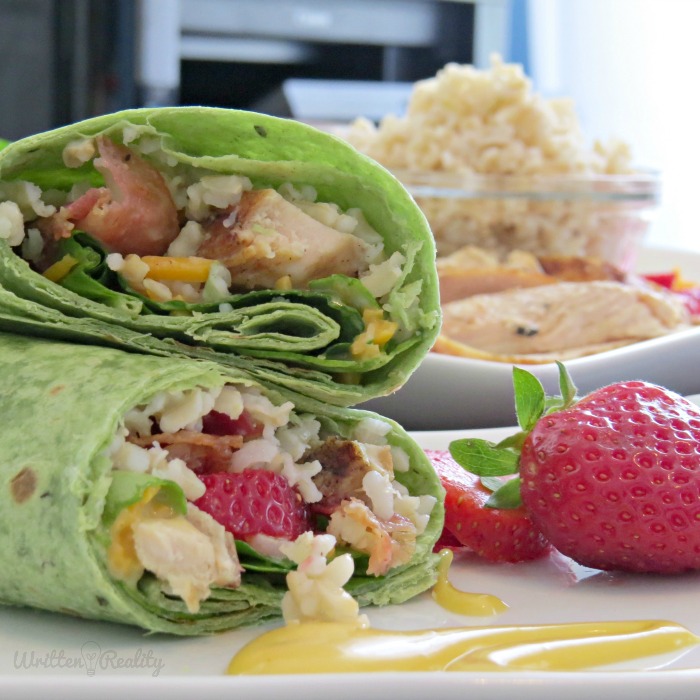 Like most of my recipes, this one came from leftovers. I simply cut some leftover grilled chicken into strips, added a few other fillers I had on hand, and then served it all on one big plate. That way, everyone could pick and choose their favorite ingredients to build their own.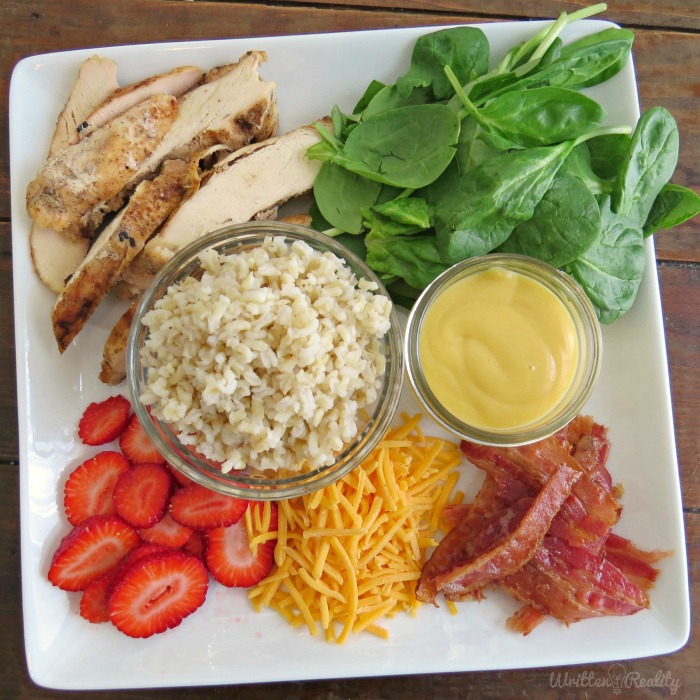 Just look at the colorful collection of flavors on the plate. You could easily add whatever you have on hand during the week to create your own family favorite, but we love strawberries and spinach leaves and pretty much any kind of grated cheese.
Don't miss the BEST RECIPES USING ROTISSERIE CHICKEN
Dinner doesn't need to be complicated. By keeping a few fresh ingredients on hand, you can easily create these chicken wraps in just a few minutes. It's such a quick and easy meal idea, and it's a great way to sneak in a few fresh fruits and veggies to make sure your family is eating a better balanced diet, too.
Just scroll to the bottom of the post for the printable version of how I made mine, and don't forget to pin it for later when you're looking for a quick and easy meal for dinner, too. Enjoy!

Other Easy Recipes You May Enjoy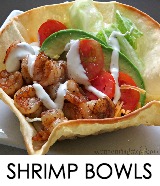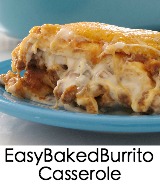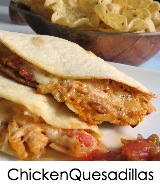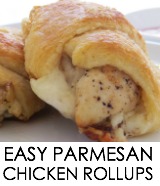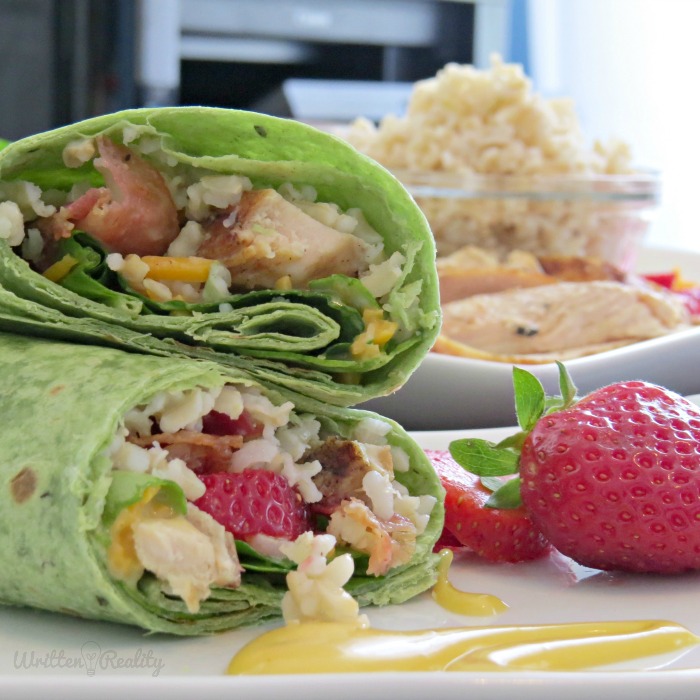 Honey Mustard Chicken Wraps
2015-05-13 14:46:06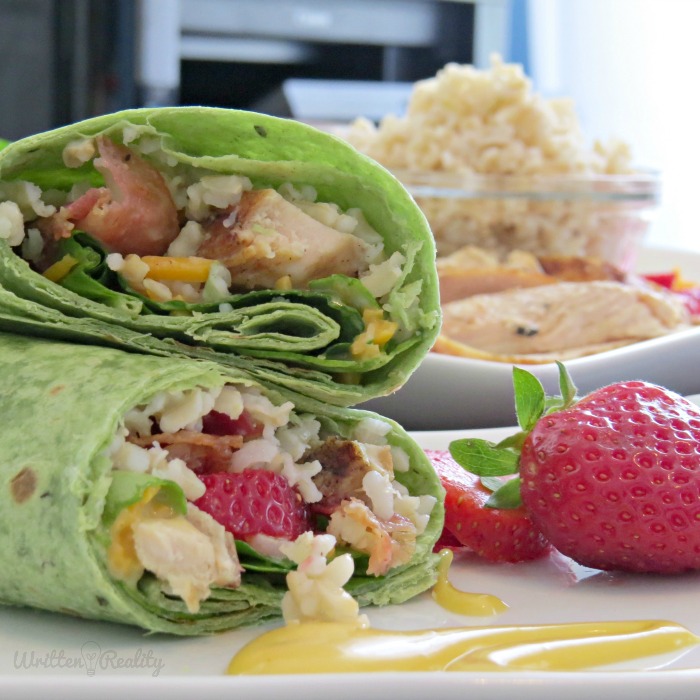 Serves 6
Ingredients
3 grilled chicken breasts, cut into strips
1 cup sliced strawberries
1 cup grated cheddar cheese
2 handfuls of spinach leaves
2 cups of cooked brown rice
6 strips of fried bacon, halved
6 garden spinach herb tortillas
honey mustard dressing
Instructions
Serve first 6 ingredients on platter.
Layer fillers onto a spinach tortilla.
Drizzle with honey mustard dressing.
Wrap and serve. Enjoy!
Written Reality https://writtenreality.com/